Recruiting is a fine art. You're part PR, part private investigator, and part psychic. There is a formula involved, but then there are times when you just have to go with your gut. Everyone collects unlikely success stories — big gambles gone so right, and unfortunate mistake stories — little oversights that taught a big lesson.
There are some mistakes, though, that you don't have to make yourself. From sourcing and screening, to interviewing and hiring, nine seasoned recruitment professionals talked with us about some of the industry's biggest blunders and how to avoid them.
Common Talent Sourcing Mistakes
Some of the most costly recruiting mistakes happen at the very beginning of the process — not because they're the biggest blunders, but because they either limit your efforts too much or they let in too many of the wrong candidates. Tripping at the starting line throws off your whole pace.
With over a decade of recruiting experience, Tony Palm — currently the Founder of Post-Military Employment — knows how important it is to keep his options open.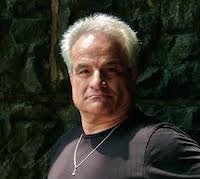 Focusing all my sourcing on one or two job boards, or worse yet, the company ATS, is a huge mistake. – Tony Palm, Post-Military Employment
Of course, an ATS is a great resource, but if you are actively searching for the perfect candidate to fill an immediate opening, make sure you're considering a variety of sources. Ideally, of course, you have a robust employee referral program and system in place, and you are constantly collecting and managing top candidates in your industry.
As you collect names for consideration, though, don't swing the door so wide open that you then have to filter through hundreds of completely unqualified candidates.
The team at PI Worldwide understands the value of the first step. PI Worldwide uses science-driven insights to recruit and develop teams, so they are focused on measurable results.
The first critical step in the hiring process is to define what would make someone successful in the role. Further, hiring managers often make the mistake of focusing more on activities and tactical goals than on detailing all of the knowledge, skills, abilities and other characteristics (KSAOs) that an employee will need to be successful in the role. A well-rounded job description provides clarity around the needs of the job for both the internal team and external job seekers. – Matt Poepsel, PI Worldwide
Sourcing talent is often overlooked as recruiters develop hiring strategies for their organizations, but it might be one of the most valuable steps when maximizing efficiency down the road.
The 3 Don'ts of Screening
If you are continuously building and maintaining your applicant pool, then screening candidates is you first real step when a position becomes available. This can be especially challenging if there are a lot of new names responding to a job listing, but avoiding a few common mistakes can dramatically improve the process.
1 – Don't Rush.
If there are a lot of resumes to look at, it's tempting to toss each one aside at the first bad line.
Another common mistake is rejecting a particular candidate based on a (too) hasty review of his resume. – Tony Palm, Post–Military Employment
Take time to understand each applicant before you decide he or she isn't the right person for the job.
If you have a tech solution for recruiting, Poepsel recommends making sure the system can account for behavioral data.
Since the average Talent Manager may receive 100 to 150 applications per position, the right technology solution can help organizations manage volume in the hiring process. However, with some technologies, organizations run the risk of eliminating good fit candidates while retaining applicants who prove to be a poor fit. Using a quick and practical assessment to measure a candidate's behavioral assets provides additional data points to the decision-making process. This helps ensure hiring managers aren't passing over the best candidates and continuing to interview poor fit candidates. – Matt Poepsel, PI Worldwide
Recruiters like to say that some people only look good on paper, which is why interviews are important, but the opposite is also true — sometimes good candidates don't look great on paper. If you really want the best person for the job, take the time to make sure your application process includes more than the standard questions and resumes.
2 – Don't Fall in Love.
Recruiters are people too, and we can be influenced against our better judgment sometimes.
Marcus Moore has been the President, CEO, and Founder of Genesis Professional Staffing, since 2003. He has learned how to guard himself against a pretty resume.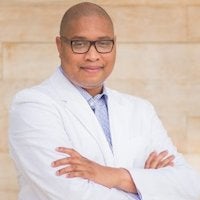 Don't fall in love with a resume. It is probably filled with mistruths. Don't fall in love with degrees and where they went to school. Some of the most educated people in the world have no common sense! The other issue that I have seen is that some people continued degrees that don't really go together. I have found that sometimes this because they were afraid to enter the real word, and still have no idea what they want to do. – Marcus Moore, Genesis Professional Staffing
3 – Don't Rely on Email.
Rebecca White is an Area Director for Kavaliro — a Florida staffing agency. She understands the temptation to stick with the convenience of email, but knows a more effective way.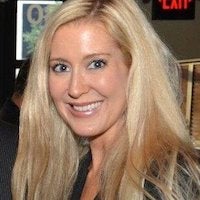 Don't rely on email to contact candidates. You need to pick up the phone and call, and keep calling if that person looks like a great candidate. Email is a good secondary method to reach people, but calling them is much faster and efficient. – Rebecca White, Kavaliro
If you have a good pool of candidates to draw from, screening them for a particular position shouldn't be a nightmare. Whatever your talent pool looks like, though, if you screen them well the interview stage can be a breeze.
Interviewing Pitfalls: Ignoring Technology and Blurry Focus
The interview process can be stressful for everyone involved. As no one performs at his or her best under stress, eliminating some of the key anxieties and heading off some common pitfalls from the start, will enable a recruiter to get everything he needs from an interview.
If anyone knows interviewing it's Jonathan Burston, founder of the Interview Expert Academy, with over 20 years of experience. His key piece of advice for interviews: be objective.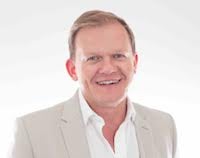 No matter how many times you see a candidate, remain objective. Just because you liked one candidate in the first interview, and thought he/she could work for you, doesn't mean that you will feel the same in subsequent interviews. Interviewees are not guaranteed to perform in every interview. Therefore, you need to keep an open mind. – Jonathan Burston, Interview Expert Academy
There are other tools and tips that will up your interview game, so you can make the best decision for your organization or client.
Use Video Interviewing
Video interviewing may be one of the best things to happen to the hiring process in a long time. It's a versatile tool that saves time and money for everyone involved.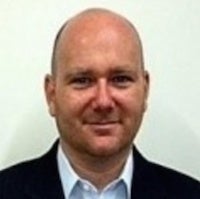 David Waring is Co-Founder and Editor at FitSmallBusiness.com — a website dedicated to serving small business owners. He uses video interviewing as an added step before live interviews.
We don't do in-person interviews until it is clear that the person we are speaking to is someone that we would seriously consider for the job. Using phone and Skype to weed out those that are not, saves a ton of time. – David Waring, Fit Small Business
Many recruitment professionals still favor a live interview eventually, but many also recognize that an experienced hiring professional can get almost as much from a video interview as well.
Shadi Ghani has been working in the recruitment industry for over a decade, and recently co-founded Culture & Company Inc. to specialize in marketing and digital marketing recruitment.
Always meet your candidates in person. (At the very least do a Skype meeting.) Some people look great on paper and that's all. – Shadi Ghani, Culture & Company Inc.
Nothing ever beats a face-to-face interview. You can learn so much just by looking at people's expressions. If an interview can't be scheduled in person, do so by video chat. If the person interviews in a distracted setting and without dressing as he/she would in person, this tells you of their lack of attention to detail. – Marcus Moore, GP Staffing
There are advantages to video interviews that you can't get from a live meeting, including the ability to review a recorded session and/or share it with other hiring personnel who were not in the original meeting. You can avoid a lot of bumps in the road by taking advantage of this great tool.
Focus on the Candidate
Interviewers mistakenly fall into a rut when they approach a meeting as the presenter. Behind the scenes you are trying to find the right candidate for the job, but in a face-to-face, consider that you are trying to find the right job for the candidate.
Diving right in to the position you have available, without finding out what is motivating the candidate to consider new roles, is a mistake. If you find out what the candidate is looking for right away, you will know if your position would even be worth pitching to him/her — saving you both time. You can also better tailor your pitch by understanding his/her needs. – Rebecca White, Kavaliro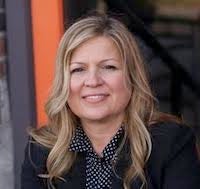 A good candidate can tailor his presentation of himself to your company's needs, but then you end up hiring someone who is just a good talker. Focus on the applicant himself during the interview, and while there are a lot of questions to ask, Ghani insists on this one:
Understand the key driver for why the candidate is looking to leave his/her current company. Is it the boss? He/she wants more money? – Shadi Ghani, Culture & Company Inc.
Understanding why the candidate is making a change will help you determine if he/she is a good fit for your brand culture and for the job position in question.
Hiring Mistakes: Distractions, Conformity, and Bad Manners
Having narrowed down an enormous pool of applicants to just a few means the pressure is really on. The candidates are eager to hear from you, and your boss is anxious to have the position filled. The mistakes made here are some of the easiest to avoid if you just know what to watch out for.
Don't Get Distracted: What You're Really Looking For
After all the gathering, screening, and meeting, you're swimming in details. Some candidates stand out in certain areas, some excel in other ways. Be careful not to get starry-eyed over a shiny resume, and overlook someone who might actually do better in the job.
Too often recruiters recruit on the basis of knowledge and experience (obviously in certain technical and specialist roles this is a prerequisite). However, ability and aptitude often trump knowledge and experience. You can learn and train the former but you can't the latter. Better to have a willing and eager candidate who wants to learn and develop than one that, 'knows it all.' – Jonathan Burston, Interview Expert Academy
Hire for job, but also hire for the company. The best candidate for the job who doesn't get your corporate culture, or doesn't work well with your team, isn't going to get the job done the way you need.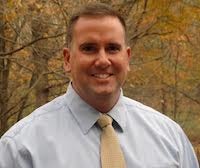 Mike Bowman is an author and owner of CareerAndJobFairs.com and TheQuarterRoll.com. He connects job seekers and employers, and he knows the importance of matching personalities as well as capabilities.
Remember that you are not just hiring for aptitude and attitude. You are also hiring for personality. A candidate must be a good fit for your company's culture, or a clash will most likely result in lower quality or slower production. – Mike Bowman, The Quarter Roll
Care just as much about the candidate fitting the corporate culture as you do level of experience. It is no use hiring a genius if he/she cannot play well with others. No one will work with him/her. – Marcus Moore, GP Staffing
Don't just choose the best candidate, choose the best candidate for the position.
Doing Diversity Right
Whether or not your company has a policy on hiring diversity, it's something to consider. True diversity that actually benefits the company, however, means more than hiring people across a range of ethnicities or religions.
Hiring a diverse workplace means diversity in race, gender, and ways of thinking. Having the same type of people, with the same educational background, who all hail from one area usually does not make for good business. If customers come in all forms, so should be the identity of the workforce that you are hiring. – Marcus Moore, GP Staffing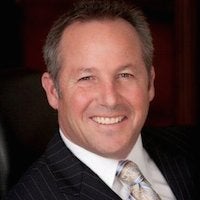 Jason Zickerman is the President and CEO of The Alternative Board (TAB), the largest provider of executive, peer advisory boards in the world.
CEOs and hiring managers often make the critical mistake of only hiring people who are similar to them. This can be a huge error in judgement, as not all positions in a company require the same personality type. – Jason Zickerman, The Alternative Board
If a particular candidate just rubs you the wrong way, ask yourself why before discounting that person. If it's just because his or her personality clashes with yours, that might actually be a good thing.
Don't Overlook Best Practices
A lot has changed in recruitment as technology opens more doors, and social and economic shifts update general policies. Some things, though — whether touched by technology or not — shouldn't change. Some best practices will always be important, and overlooking them can be a huge mistake.
Background checks are one of those things. The method has changed. The importance has not.
How you do a background check may have changed with technology, but they are still a crucial part of the interview process. Today, a background check should also still include calling references, but also viewing the candidate's online presence. What did you learn from a Google and social media search? Are there inconsistencies between what he claims on his resume and what you find online? Remember that, generally speaking, where there is smoke there is fire. – Mike Bowman, The Quarter Roll
And no update will ever make good manners obsolete.
Not letting people know when they are out of the running is a mistake. Don't leave people hanging. It hurts the reputation of your company — not only from a hiring standpoint but also from a general business standpoint. If you are not going to hire them let them know. – David Waring, Fit Small Business
No matter how long the process this time around, take care not to overlook the little things as you make a final hiring decision. Maybe there wouldn't be an issue if you neglected some due diligence, but it's hardly worth finding out.
All the Wisdom Without the Mistakes
From sourcing (which, hopefully, you're always doing anyway) to screening, little oversights can trickle down to create big headaches. Everybody knows that interviewing well is a big deal, but it's amazing how the right technology and the right focus can smooth the process. Throughout the process, knowing what not to do can be just as helpful as know what to do.