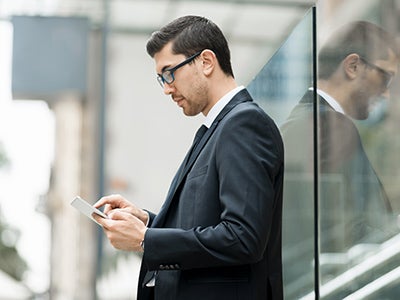 Businesses aren't just competing with each other over market share anymore. Instead, they are competing for the best and brightest candidates to fill their job openings. Nearly half of companies say that recruiting is their biggest challenge. That's not just because of the intense competition between companies; it's also due to the variety of options that job seekers have in today's market. Modern technology gives qualified job applicants many more choices than in years past.
No More Complicated Logins
Those qualified candidates are members of 21st-century society, and they don't like having their time wasted, especially when it comes to searching and applying for jobs. Requiring a login, registration, and a bevy of information forms to be filled out will turn off interested candidates. No candidate wants to spend 30 minutes submitting an application when the process can be done much faster with a good career website. Candidates to your job postings should find no impediments in your applicant tracking process. You want good candidates, but good candidates will start judging your company based on their experience during the application process. Communication between you and your candidates should be easy. The application process should also be mobile-friendly so that applicants can respond to you while they are on the go using their mobile devices. Gone are the days of applicants having to sit by their computers waiting for email responses from companies on the status of their applications or by the phone to schedule an interview.
Let the Candidates Come to You
If your company gains a reputation for providing a great candidate experience every time, then top candidates will be attracted to your business. With more candidates knocking at your door, your ATS system needs to keep track of them before they are hired, and it must also have the ability to organize and monitor them after they join your team.
Be Transparent and Honest
Making a good first impression by not requiring a lengthy login process is a great beginning. Being transparent and honest also builds trust. Providing new hires with a smooth transition into the company during the onboarding process communicates how much they are valued. These efforts are all part of talent acquisition, which involves these and other long-term investments in personnel.
Invest in the Right Applicant Tracking System
Don't waste your time and money with a legacy applicant tracking system. You'll miss out on a lot of good candidates if they get frustrated with the process it takes to apply for a job with your company. The ideal ATS for your business should be one that allows applicants to quickly apply and enables you to attract the right talent for your company's specific needs.