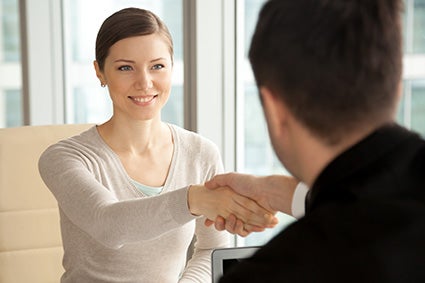 Recruiting today has become highly competitive at every hiring level. About 42 percent of businesses admit hiring is their biggest challenge. Applicant tracking or recruiting software – depending on how it's used – can keep you ahead of your competitors. Some of the key benefits of this technology include automating the process of screening resumes, contacting candidates for further information and uncovering qualified candidates from existing files. Some other benefits of tracking software are:
Managing the applicant review process
Identifying talented candidates from multiple sources
Screening and analyzing resumes without having to read through them all
Choosing top prospects for immediate action
Getting up-to-date information to fill in knowledge gaps
Integrating social media, job boards and employment agency databases
Scoring candidates automatically
Finding candidates with rare or unusual skills
Identifying prospects who will fit into your corporate culture
Tracking Software Generates Incredible Recruiting Efficiency Applicant tracking software does far more today than it did in the past. Nowadays, you can use photos, videos and custom templates to brand your company. The better the candidate experience, the more favorably an applicant will view your company. You can use specific keywords and demographic information to increase gender and cultural diversity to meet company hiring goals. This software makes it easy to create a mobile-optimized career sites for candidates as well. It's also possible for candidates to apply directly from social media using integrated applications. Some apps can pull information from platforms such as LinkedIn for proactive recruiting. Using Human Intelligence to Strengthen Applicant Tracking There are multiple ways the efforts of your HR team can strengthen your recruiting efforts in tandem with recruiting software. According to  Construction Executive, there are distinct benefits to integrating HR intelligence with tracking software:
Use Software to Streamline the Hiring Process. You'll attract and keep more candidates with a streamlined hiring and onboarding process.
Brand Your Company as Friendly for Advancement. Use software to better brand your company as an industry leader or a company where employees advance rapidly.
Earn a Reputation for Transparency. Speaking openly with recruits and recommending best practices for preparing resumes can attract top candidates.
Make Communication Easy. Providing multiple channels of communications, including mobile, makes it easy for job candidates to communicate and apply right from their phones.
Connect With Candidates. Your system should integrate with multiple touchpoints such as industry-oriented websites, peer-to-peer journals and social media.
Applicant tracking system (ATS) software can automate many processes so your HR staff can spend more time interviewing candidates and developing better hiring strategies. The best recruitment efforts consist of a balanced approach that uses technology and human intelligence to their fullest potential.