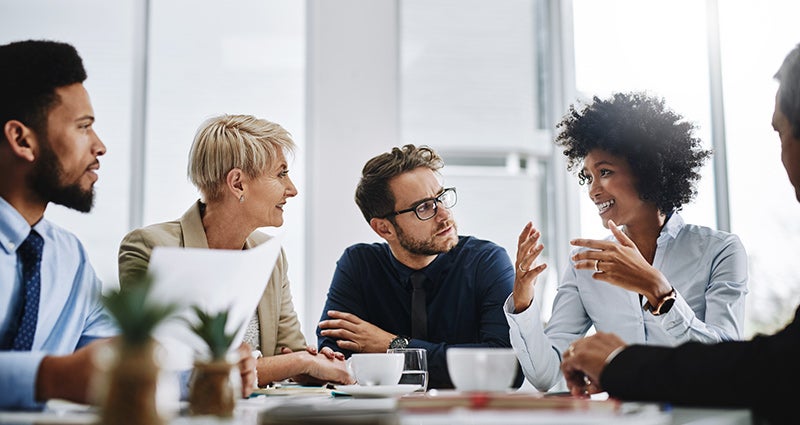 Business is booming, and to keep up with demand, it's time to bring in some extra hands. You've tried the same tired recruiting strategies with mediocre results. Maybe it's time to rethink your approach to recruiting. Here are five areas to focus on as your organization matures:
1. Embrace inclusion
Understanding and valuing differences between people can lead to a clear competitive advantage in workplace recruitment. Your company can be intentional about inclusion by strategically placing more diverse candidates in the hiring pool, utilizing software to track and filter well-rounded candidates, monitoring diversity statistics, and looking for candidates from multiple sources. The results of these efforts will be a results-driven workforce with a broader worldview contributing to the competitive edge your growing company needs.
2. Reach candidates where they are
When it comes to connecting with candidates, email is still the preferred method of communication, but more frequently companies are engaging on other platforms. Texting is quickly becoming key to faster, more responsive communication with candidates, with some companies even experimenting with sending screening questions via text. Pushing the envelope in this way can show candidates that you are not only willing to engage technology but also willing to connect on their level.
3. Measure & Improve
Leveraging data analytics is essential in the recruiting process. Companies that gather data through each step of the recruiting process are better able to adjust and hire smarter in the future. From modifying language in job postings to find more specialized candidates to measuring pre-hire assessments against workplace performance, integrating analytics into your recruiting process increases the likelihood of finding and retaining superior candidates to continue growing your business.
4. Embrace tech evolution
Many companies are turning to artificial intelligence and automation for filtering, sourcing, contacting, and responding to candidates. In particular, sourcing can be a time drain on your recruiting team. Utilizing automated evaluation tools can bring you high-caliber candidates at the start of your search, shifting the focus to the people instead of the process and reducing the time-to-hire. A growing company is looking to fill roles quickly, but not at the cost of quality, and AI technology is making that goal easier to achieve.
5. Make safety a priority
Colleague and customer safety should be first in mind when examining candidate qualifications. Utilizing background checks allows you to be certain a candidate's credentials and references match up, ensuring the best fit for the role you are trying to fill. Additionally, without this crucial step in the recruiting process, you risk unsafe conditions and leave your company open to liability issues in the future. Due diligence in the hiring process results in a fully vetted candidate, an asset to any company and especially to a company that is growing.
An organization that implements these strategies will see greater success in recruiting. That success will translate into a safer, more diverse, more connected workforce. Your company is growing; don't leave your recruiting strategy behind.