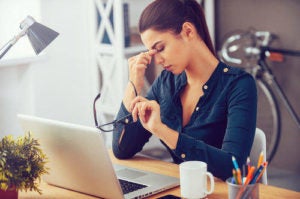 It's the nightmare that keeps us all up at night. Your cloud-based software vendor goes down for an extended period of time and your mission-critical business applications are unavailable. Your business grinds to an abrupt halt. It's like when your Internet goes down and everyone takes a long lunch—nothing gets done. Worse than the impact of a Software as a Service (SaaS) outage internally, is when it affects your brand externally.
Everyone has unexpected downtime, but you need to work with someone who's prepared for disaster. There are many smart things that we have proactively done to avoid those issues as much as possible. In fact, the Jobvite Platform has had 99.9+% uptime over the last year.
If you're exploring a recruiting software solution, make sure you ask every vendor you're evaluating the following seven questions:
1. Do you have separate systems running your recruiting platform and career sites? This is critical because if the recruiting platform goes down for any reason, it won't affect the availability or performance of your career site. Job seekers are just like consumers and need access to your career site 24/7—particularly after hours when passive job seekers are more likely to be job hunting. There's nothing worse than the "sorry, we're down so check back later," message. In all likelihood, that job seeker will never come back.
At Jobvite, we've designed the Jobvite Platform to deliberately decouple the portion that powers our customers' career sites from the core applicant tracking system (ATS) capabilities to ensure the highest availability for job seekers. The architecture is also designed to allow job seekers to apply through career sites while the platform is down for maintenance—making sure that no data or candidate is lost.
2. When do you regularly schedule maintenance? It's vitally important that you know when maintenance windows will occur—how often and for how long. This is especially true for international customers. For example, a maintenance window that is after hours in one region, puts another region in the dark, depending on the day and time of the outage. Jobvite's regular maintenance window is on Saturday evenings to minimize any impact on our global customers. Keep in mind that only the back-office portion of the Jobvite system is affected and that career sites stay up and running 24/7 as usual during maintenance, so you can be sure that your employer brand remains strong and you don't lose out on candidate applications.
3. Does your vendor monitor all components and services using cloud-based monitoring services? This is a critical preventive step because an advanced monitoring tool can alert the technical operations team about a likely failure before it occurs. At Jobvite, we use state-of-the art monitoring tools on all of our systems and receive immediate notifications if something is putting performance at potential risk. Our teams focus on the problems immediately so that our customers never even know if an issue has happened.
4. Are you transparent about your uptime? When downtime strikes, it's not only important that your recruiting software vendor moves quickly to resolve the issue, but also does a great job communicating with you about what happened and when the platform is expected to be back online. Ask if they send emails, respond on social, and—much more importantly—keep a public log of past downtimes. At Jobvite, we keep a daily log of system performance, post notices as our customers log on, and alert them to planned maintenance on our Jobvite Status page. You should avoid any vendor that does not keep this information readily accessible for users, so be sure to ask your potential recruiting software vendor if they provide a place for customers to keep up-to-date on the system status.
5. What is your disaster recovery plan? When we think about disasters, we usually think about earthquakes, tornadoes, and tsunamis. But in most cases application disasters are caused by human error, so it's really a process breakdown that causes unplanned downtime. So, ask about the disaster recovery plan, what happens if the database goes down or there is a hardware failure in their data center, and if there is redundancy built into their architecture. At Jobvite, every server we have is duplicated once, if not more than that. As an extra safety measure, we also physically separate our data center clusters to ensure that redundancy is distributed geographically.
6. Is your architecture scalable? The first thing to confirm is that the vendor's platform is truly in the cloud. With a true cloud architecture, then the system can dynamically scale up and down quickly and without the need to purchase additional hardware.Here are the scalability questions that are most important for you to ask. As the traffic to your career site grows, will the architecture of your recruiting software vendor scale? Are there any SPOF's (Single Point of Failures) in the architecture that will choke the system? At Jobvite, we have built an architecture with no single points of failure that lets us auto-scale our entire platform up or down—on demand—to keep up with the ebbs and flows of traffic, ensure that the platform is running optimally and meet our customer's' ever changing needs.
7. Do your customers experience downtime during and after deployment? Code deployments can be a nervous time for most SaaS companies because they can signal potential downtime and wholescale rollbacks of the platform. At Jobvite, we avoid those issues because we do rolling deployments to only portions of the application in the background at any one time so that the platform always remains up and running.
If your recruiting software vendor responds sufficiently and can back up their answers with firm examples of their dedication to application uptime, then you can sleep more soundly at night knowing that your data is safe, your applications are up, and your recruiting efforts are operating at full speed.
Learn More
Download the free eBook entitled, "Recruiting Software Buyer's Guide," which is a step-by-step guide providing everything that you need to choose the right vendor for you.