---
How to Deal with Uncertainty in the Talent Market
On-Demand
---
---
Event Overview
An era of uncertainty has arrived in recruiting. The unpredictability that exists as a result of challenging labor market conditions can make it difficult for employers to know how they should respond. Employ data reveals that half of recruiters believe the talent acquisition landscape will be volatile for the next 12 months.
Despite the turbulence that exists, recruiting professionals should be encouraged by recent trends. Employ data shows that applications per job are up over the last year across companies of all sizes, and more than half of recruiters expect their teams to grow in the next year, with nearly two-thirds anticipating their recruiting budgets to increase.
---
Join us for an incredible discussion with Corey Berkey, SVP, People & Talent, Employ, and Maren Hogan, CEO, Red Branch Media as they examine the latest data, trends, and insights from the 2023 Employ Recruiter Nation Report.
This interactive session will explore:
Pain points and challenges in the current talent landscape
Opportunities for HR decision makers and recruiters
Talent acquisition and recruiting benchmarks
Priorities and investments for 2024
---
Register now for this data-packed discussion to learn how you can move forward with confidence and achieve recruiting success — no matter what the next year of recruiting may bring.
Meet Our Speakers
Corey Berkey, SVP, People & Talent, Employ
Corey Berkey serves as Senior Vice President, People & Talent, at Employ Inc. In his role, he serves the JazzHR, Lever, Jobvite, and NXTThing RPO teams, overseeing people-focused initiatives and talent acquisition efforts. Corey also manages engagement programs to keep employees connected and
focused on driving business results.

He is a SHRM Senior Certified Professional with deep domain expertise that spans SMB to enterprise organizations. Corey is a member of the Forbes Human Resources Council, an invitation-only community for senior-level human resources leaders. He holds a Bachelor of Science in Human Resource Management from Indiana University of Pennsylvania, and currently lives in Pittsburgh, Pennsylvania. Corey has been regularly quoted and published as a human resource expert in Forbes, SHRM, Bloomberg, CNBC and more.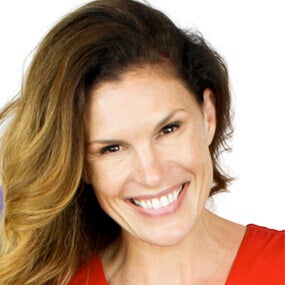 Maren Hogan, CEO, Red Branch Media
Maren Hogan is the founder and CEO of Red Branch Media, a full-service marketing and advertising agency that specializes in the world of HR and recruiting technologies. Maren is a consistent advocate of next generation marketing techniques and has built successful online communities, deployed brand strategies, and been a thought leader in the global recruitment and talent space.

She is a well-known speaker and writer, focusing on talent acquisition, HR trends, remote work, employee wellness, and employee engagement. Maren has presented at LinkedIn Talent Connect, ERE, SHRM, TLNT, SourceCon, EbrandCon, SRSC, TNL, RecruitingTrends, TATech, and more.
Maren's writings have been featured in HRExaminer.com, Fast Company, LinkedIn, Recruiter.com, Inc.com, Forbes, Entrepreneur, Fistful of Talent, The Muse, and BusinessInsider. She has served as a board member for several companies and supports multiple charities through her philanthropic work. Maren holds a Bachelor of Science in Communications from the University of Nebraska at Omaha.