About Sapia
With Sapia.ai, you can find the best candidates in hours, give everyone a fair go, and elevate your employee brand with an experience >90% of candidates love.
We work with you to create an ideal candidate profile for the role and give every candidate a short structured interview over chat with our AI Smart Interviewer.
Using a unique blend of personality and data science, we uncover candidates' soft skills and communication skills, automatically scoring and ranking them according to their fit for the role.
The top candidates progress to an asynchronous non-AI Video Interview for hiring teams to review, and every single candidate gets personalized insights and coaching tips to help in their career.
Features & Benefits
Features
Integrating enables a seamless experience for candidates and hiring teams. Here's how integration between Sapia and Jobvite would work:
Candidates complete their initial application and are sent directly to complete their Chat Interview with Sapia's Smart Interviewer.
Every candidate receives an email with personalized career insights and tips.
Scores and recommendations from the Chat Interview are available in Jobvite for hiring teams to review, alongside a comprehensive skills profile.
Shortlisted candidates are automatically progressed by Sapia to a non-AI Video Interview, and the video responses are available for hiring teams to review and score via Jobvite.
Benefits
Improve diversity outcomes by removing bias from screening;
Hire faster and manage high volumes with automated screening & interviewing, while retaining ownership of the hiring decision;
Elevate your employee brand with a world-class candidate experience. Everyone gets interviewed, and no one is ghosted.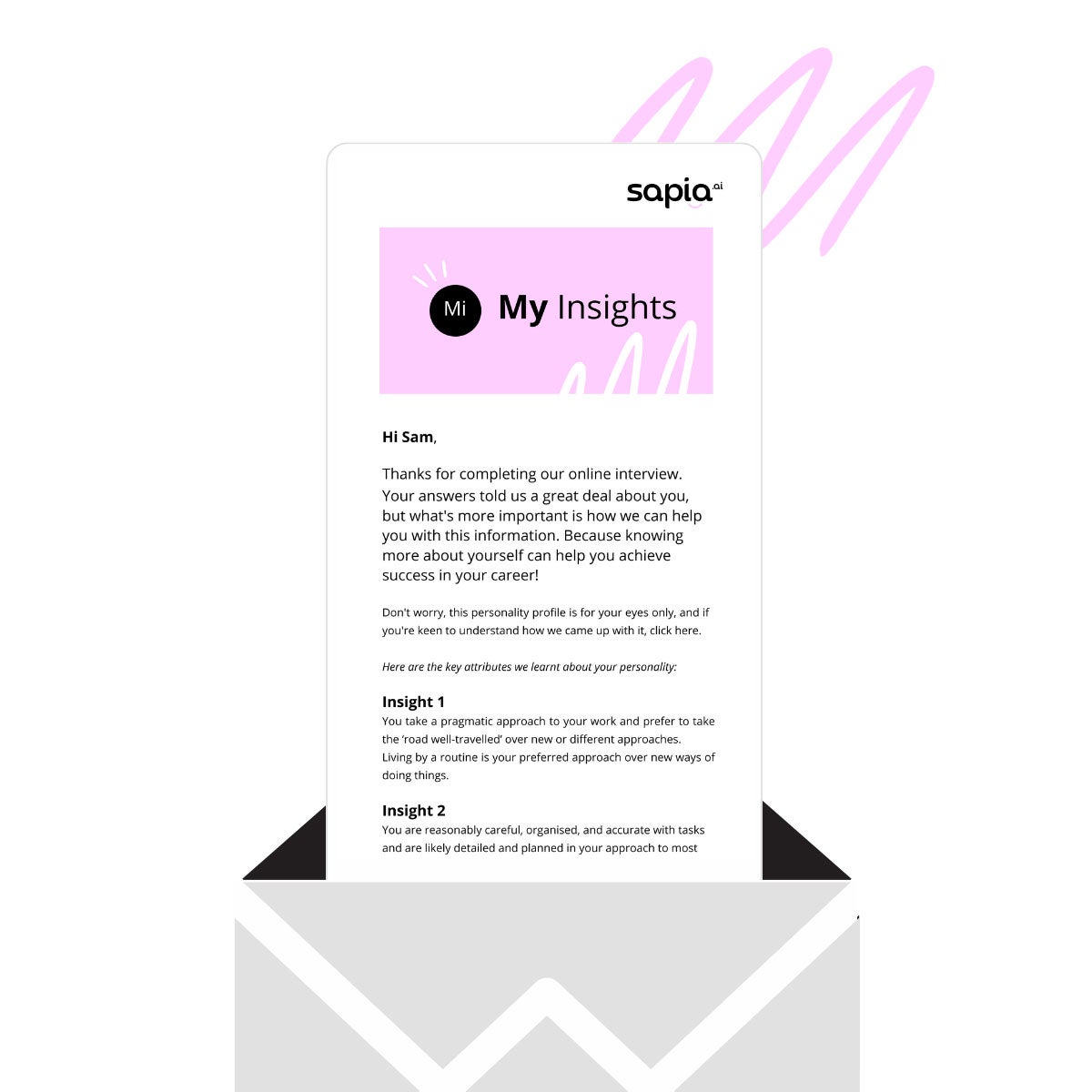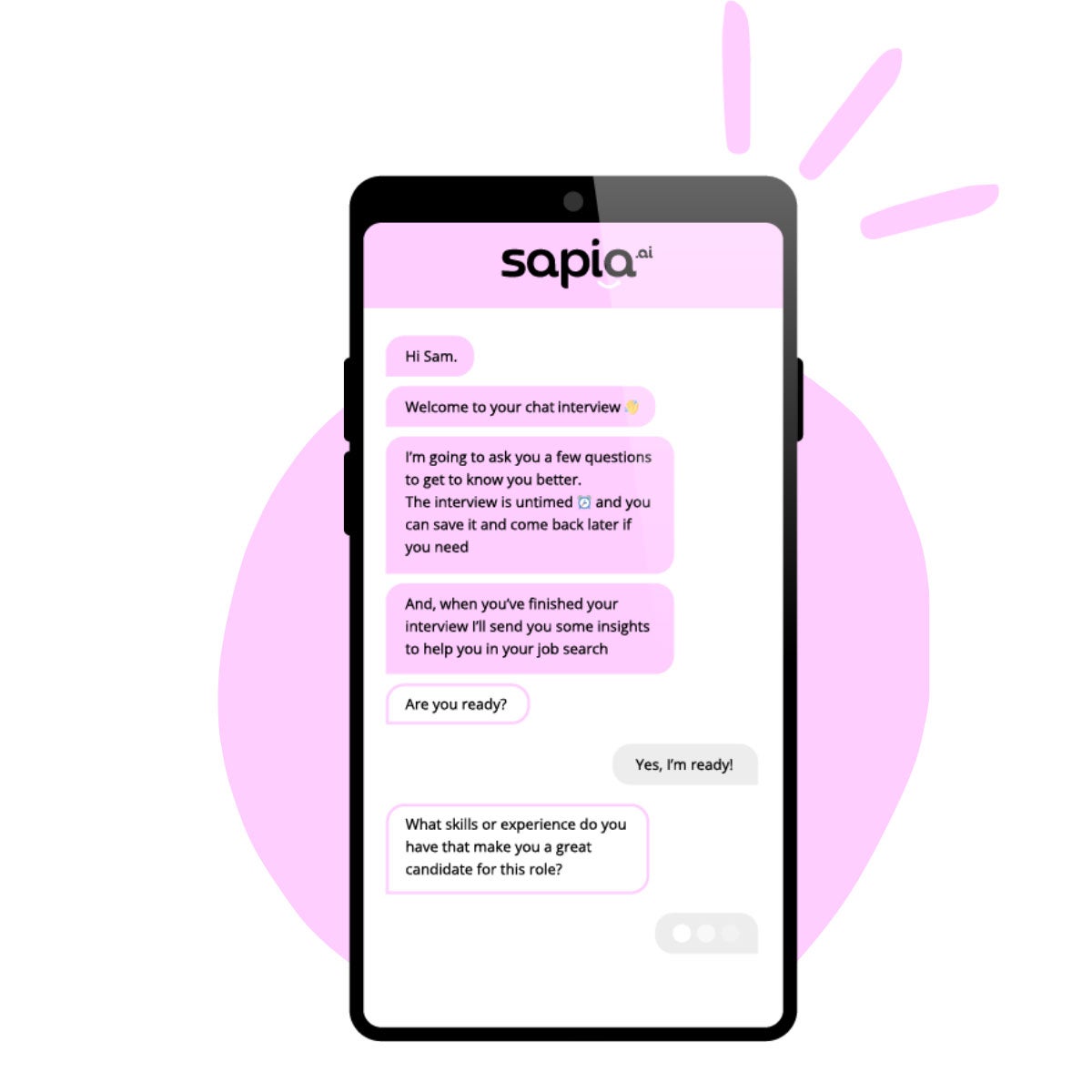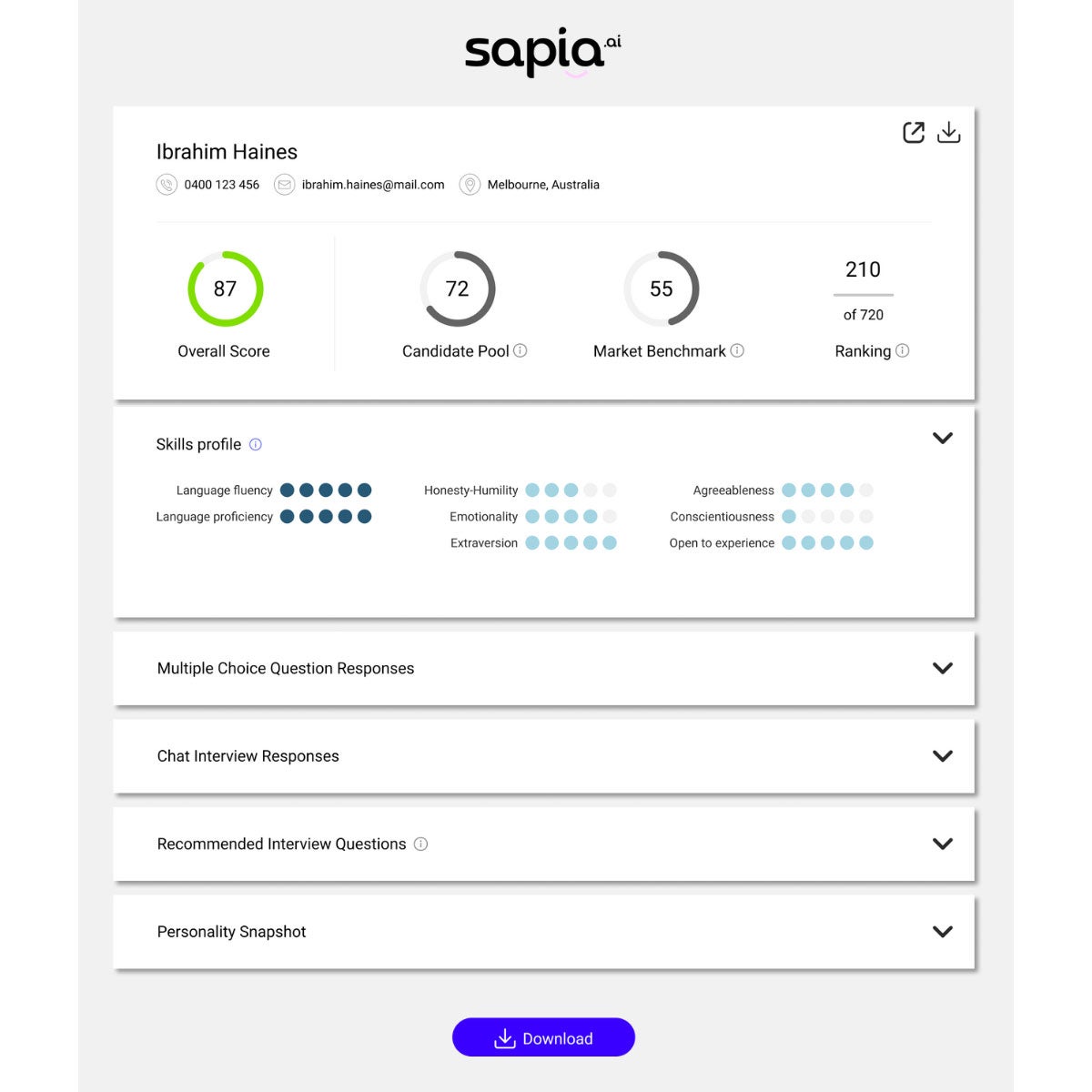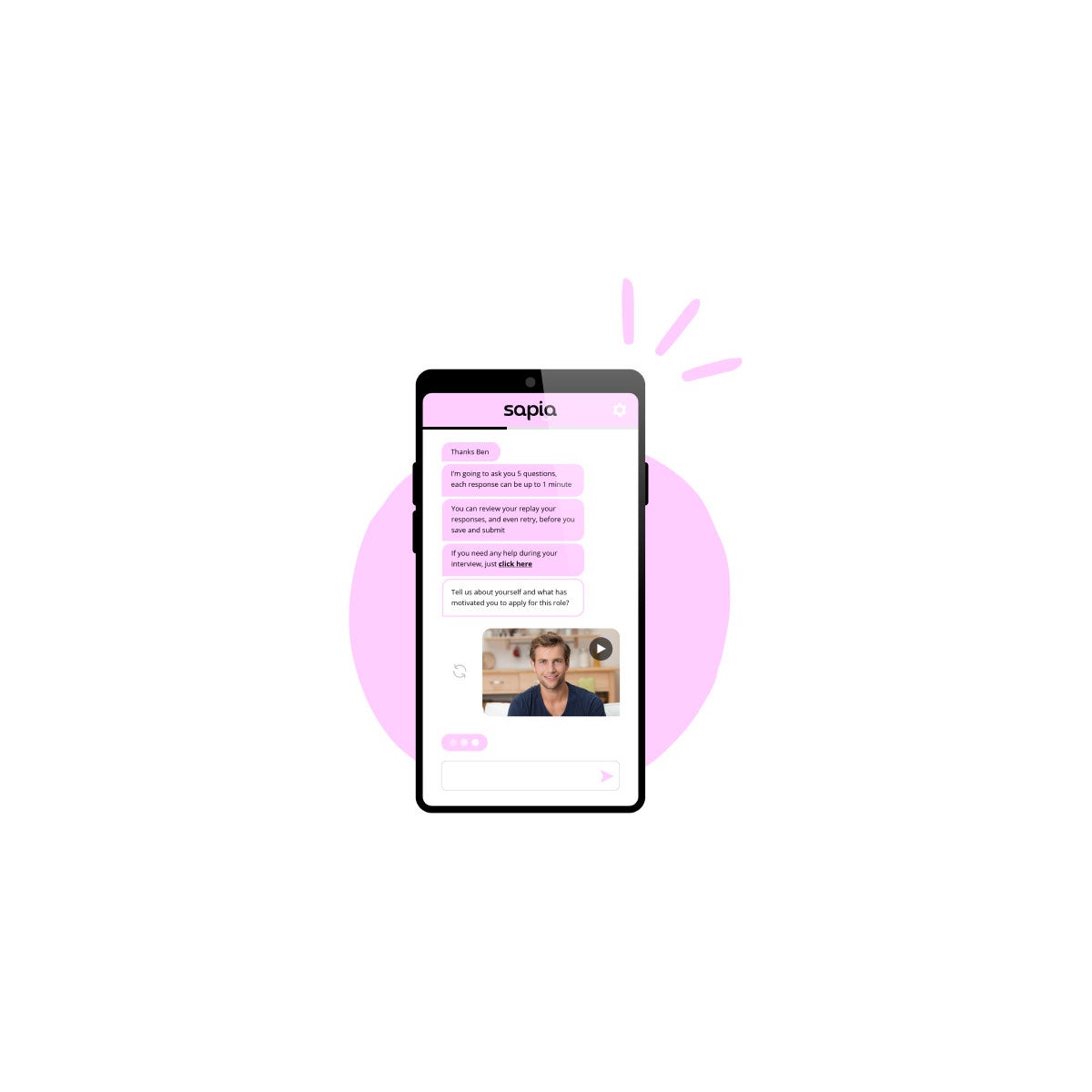 Sapia Video