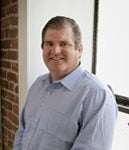 The older we get, the faster the days go by—but I've learned to not let that stop me from taking stock of my blessings. That's why, as the 2015 holiday season will soon give way to 2016 celebrations, I'd like to share with you some of my favorite moments from the past twelve months.
Favorite new feature:
No doubt this was a busy year for product enhancements at Jobvite. Customers saw some major improvements to our summary reports, search functionality, resume preview, and other usability tweaks. But my favorite addition this year is our new Home Page Dashboard. In a time when recruiting has to happen at lightning speed, and competitors are hot on your heels for quality talent, it's a huge advantage to have all of the information you need right when you login—and to act on the information without leaving the home page. I'm proud of our team for bringing this incredibly useful feature from the drawing board to the real world.
Favorite industry trend:
Throughout 2015, I've been sharing my thoughts on trends in the workforce and hiring space with the readers of Inc.com, as well as on LinkedIn. And while there are many emerging trends right now, the one that has me most excited is the emerging potential for data analytics. The latest Job Seeker Nation survey showed that 73% of recruiters believe data analytics are now critical in the hiring process. I agree. Increasingly over the year, I've read about the importance of gathering candidate and employee data and using it to be more strategic about sourcing, engagement, and retention. It will be interesting to see how this trend evolves—and I'm happy that, through deeper integrations and real-time reporting, Jobvite is helping our customers be a part of it.
Favorite recruiter revelation:
Working in a dynamic industry can be exhausting, so I have to admit I'm always relieved when I hear some things haven't changed. Case in point: This year's Recruiter Nation survey—the first of its kind—proved that referrals are still the best source of quality hire, with 78% of our respondents in wholehearted agreement. This tells me that, despite shorter employee tenures, relationships continue to carry weight when it comes to finding and hiring the best talent fast. The more recruiters can leverage technology to build and capitalize relationships with their strongest employees and candidates, the better equipped they will be to compete for the most necessary skills.
Favorite job seeker statistic:
This one is tricky for me, because there are always interesting facts uncovered in our annual Job Seeker Nation report (like did you know that more than quarter of job seekers have faked references on Facebook?). But this year, I think the stat that has the greatest impact on our industry is that 50% of employed people looking for jobs see their current positions as placeholders. Seriously, half of the people seeking new jobs think that where they are now is just a stepping stone on the way to something else. We are seeing a new generation of job seekers intent on career growth, who accept only the jobs that will take them where they want to go, and who don't hesitate to continue moving onward and upward as quickly as they can. Businesses looking to hire these folks are going to have to understand what motivates them to accept an offer, and how to maximize their productivity during the time they're on board with the company.
Favorite prediction for 2016:
Oh, I've got quite a few of these—but my favorite is pretty revolutionary. I predict we are going to see a big shift in the way companies look at institutes of higher learning with respect to recruiting. In the past, we've given huge preference to candidates coming out of schools like Stanford and MIT, and to be sure, those are often incredibly bright individuals worth hiring and they have given us the illusion of mitigated risk. But the reality is that fewer and fewer people are able to afford these types of universities, and that's contributing to the growing shortage of advanced skills in the job market. I believe that as mounting educational expenses drive more intelligent people toward affordable schools, businesses will quickly spot this untapped gold mine of talent. I think we'll see more companies hiring candidates with solid degrees from lesser known colleges, or even offering internships or apprenticeship opportunities designed to provide younger talent with valuable work experience. I think that these kind of recruits will prove just as productive, if not more productive, than their expensively-educated counterparts.
Favorite culture capture:
Jobvite's culture is, without a doubt, one of my favorite things about leading this company. I get up and go to work every day, just like everyone else—and I have long days and stressful days, just like everyone else. So it's a real treat for me to work side by side with people who make me laugh, who inspire me, and who appreciate the benefit of letting loose and having fun. If you haven't checked out our Instagram account yet, do yourself a favor and follow @Jobvite right now. Whether we're enjoying Oktoberfest celebrations, company ballgame outings, baby showers, or Halloween costume contests, we've got a great team and a strong, supportive culture. I'm proud to work with these folks, truly.
I wish all of you a blessed, relaxing holiday season with your families and friends! Here's to 2016!