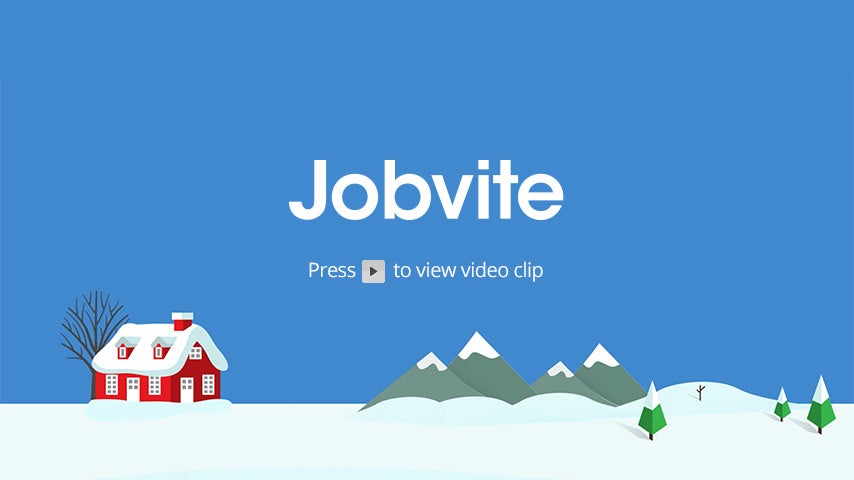 I know, I know. You read these holiday well-wish blogs from just about every CEO on the planet, and they all offer the same sentiments. It gets a little…boring. Right?
Not to decry the sentiments—because no doubt they all offer heartfelt feelings. In fact, if these other execs are anything like me, every single one of their messages comes from a place of gratitude. Business is tough, and we are all appreciative of our customers and employees. Without a doubt.
But I don't want to end 2013 with a yawn. So I've put together a little "year-in-review" rhyme to remind you of where we are, what you mean to us, and where we plan to go next year. Indulge me.
If life has a melody, then Jobvite's a song
With a tune that's been rated consistently strong.
This year, in particular, has struck a few chords:
We've launched products, held webinars, won some awards,
Hosted a Summit, took a show on the road,
Hired some new talent, wrote some new code,
Reached out to customers to show how we care,
And watched as recruiters became more aware
That their jobs are now changing, right down to the core.
Technology is tasked to do more than before—
You're fighting for candidates, playing your hand,
And that means using tools to market your brand.
That's where Jobvite comes in. We've spent the whole year
shifting an evolution into full gear.
Recruiting has changed, and in 2014,
we'll show you exactly what this change will mean.
While other companies talk up a New Year's Resolution,
we're planning to showcase the New (R)evolution.
So stay tuned for excitement you'll never believe,
and thank you for all that you help us achieve!
To your family from ours here at Jobvite,
Happy Holidays to all, and to all a good night.