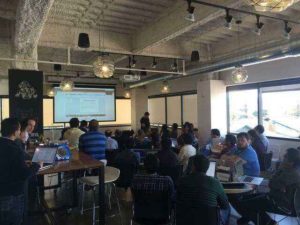 Part extreme tech sporting event, part social event, Jobvite's quarterly hackathons are woven into the fabric of our tech culture. Fostering an "innovation first" spirit, these weeklong coding competitions are open to all and bring our best and brightest developers together from all over the world—from San Mateo to Serbia to India and places in between—to spend an often sleepless week pounding out innovations.  
The goal? Give our talented developers a dedicated week once per quarter to work on a new, innovative idea or project of their choosing with no work commitments or meetings to infringe on their time. The results are impressive—our hackathons are a veritable innovation farm, often producing new features and capabilities that are eventually rolled into Jobvite solutions and made available to our customers.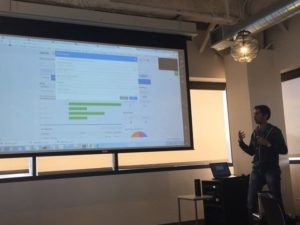 The hackathon process starts almost two months ahead of the week long coding session itself, when employees are encouraged to submit their ideas—any and all are welcome and most hackathons generate about 120 ideas. My team logs all ideas into a repository and curates them to ensure each project has a potential value to customers. While these events are designed to showcase our excellent engineering talent, at the end of the day, we want to deliver fresh, new capabilities that meet a customer need. Once logged, the ideas are available to all to review. Hackathon participants form small teams of two to three developers and choose an idea to focus on during the event.
Jobvite hackathons run from Friday to Friday, giving teams a full week to focus on bringing their idea to fruition. These are highly competitive events and teams often forego sleep and free time to fully focus on their project. I believe these events showcase not only our phenomenal tech talent, but also a tremendous amount of team bonding across cultures and country borders. It's all about having a company culture of collaboration and team building.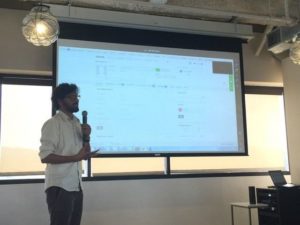 The coding competitions aren't only about showcasing our engineering talent. They also give our developers a sense of ownership and investment in the solutions we deliver to customers—which is reinforced when their ideas are put into production. A key goal is to productize hackathon ideas. And several recent Jobvite features and capabilities had their beginnings in a hackathon.  
The new Homepage Dashboard we rolled out in October 2015 was initially spawned in a hackathon. The dashboard, which summarizes all the essential recruiting process information from Jobvite on one easy-to-read and action-oriented page, is a customer favorite and an excellent example of the intended outcome of the hackathon events—new features that customers love.
Another cool outcome from a hackathon—one team integrated Jobvite with Echo, Amazon's voice activated smart speaker. Ask Alexa for your schedule and she will tell you the interviews and activities you have in Jobvite without having to open the app or check your email. And a key candidate profile feature in Jobvite Hire also had its origins in a hackathon. These are only a few of the cool capabilities to come out of our hackathons.
Hackathons create a DNA of innovation in the company. Winning teams get major bragging rights and fun rewards like a foosball table or the latest video game console they can share with their colleagues. Additionally, winning teams are invited to present their innovations in front of the entire company, showcasing their tech talent and problem solving for all employees.