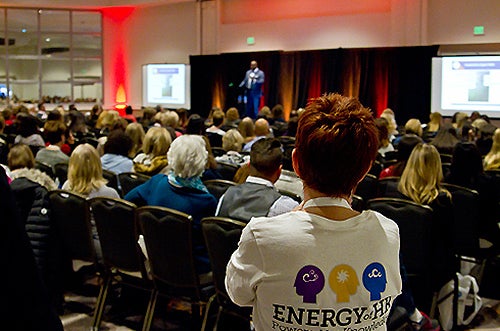 My favorite colleague Greg Caplan and I are heading out to the annual conference for the Mile High SHRM chapter in Denver. This is one of the biggest HR events in Colorado and the Mile High SHRM chapter is huge (they're expecting over 500 people!). They have a ton of members, so I think it goes without saying that Coloradans take HR very seriously.
This year's theme is "HR Unplugged: Amplify Yourself." Other than the sheer size of Mile High SHRM, the theme is another reason Jobvite decided to attend. Jobvite sales and customer support staff are on the road all year long, talking to HR and recruiting professionals about their business challenges. One of the biggest complaints we hear is: "I need more resources!" Based on this recurring theme that we're seeing, we feel like the "Amplify Yourself" theme is spot-on.
They've also got a killer keynote speaker in Mark Sanborn – he's the author of the best-selling The Fred Factor: How Passion In Your Work and Life Can Turn the Ordinary Into the Extraordinary. I'm really pumped for this event and can't wait to get out there to learn more about the creative ways that HR professionals in Colorado are solving this resources dilemma. Jobvite's recruiting platform is solely focused on solving this resources dilemma. Stop by our booth to see a demo and learn more. Finally, on a personal note, I'm a proud CU graduate and looking forward to heading back to my old stomping grounds – Go Buffs!