The Jobvite Talent Acquisition Maturity Assessment Model
The Jobvite Talent Acquisition Maturity Assessment model enables talent acquisition organizations to identify key areas for growth and improvement. Only by understanding where you are as an organization now, can you evolve your organization moving forward.
This assessment itself will focus on evaluating your talent acquisition organization across 4 key areas:
TA Organization & Technology Ecosystem
Talent & Nurturing Engagement
Continuous Candidate Engagement
Hiring Team Engagement & Efficiency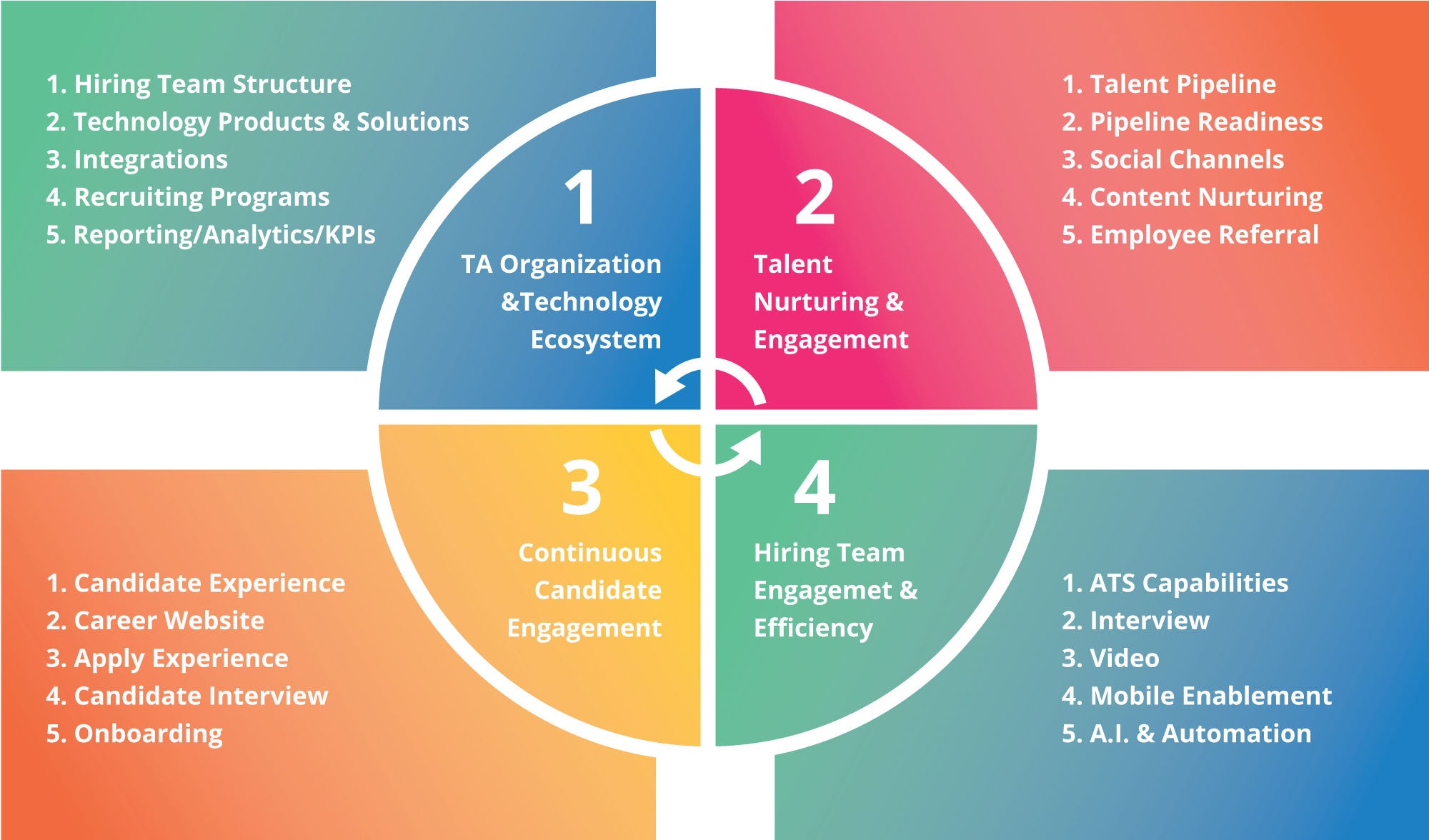 5 Levels of Talent Acquisition Maturity
Based on the level of maturity in the four core areas above, organizations can fall into one of 5 different levels.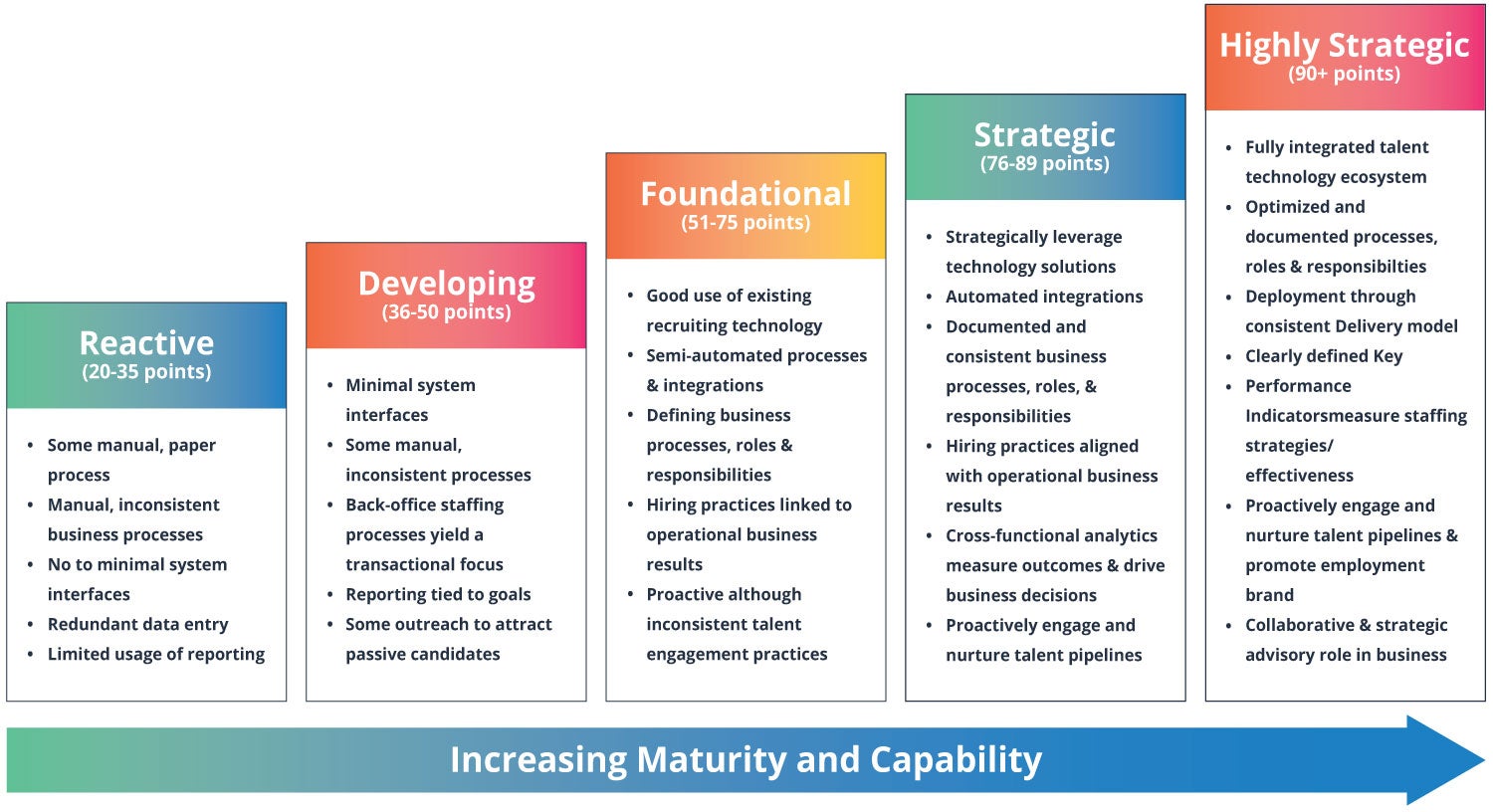 Ready to find out where your organization stacks up?