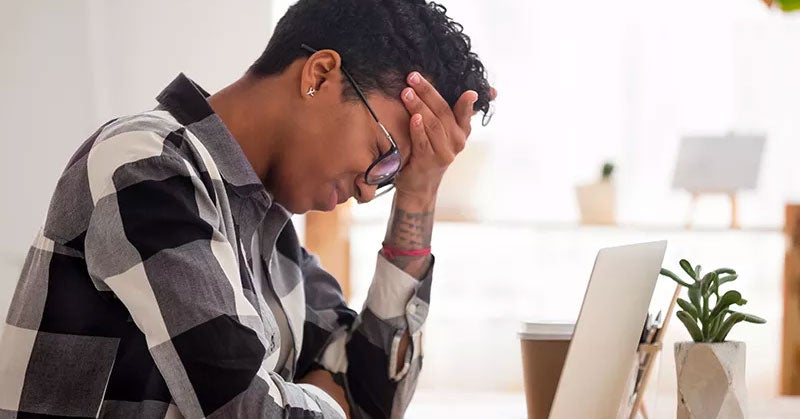 As a millennial, I've done a bit of "job shopping" as the experts like to call it. I've filled out my fair share of applications (even a couple of old-fashioned print ones!); I've had phone, in-person, and video interviews; and I've attended more than a couple of networking and career events. Between my own experiences as a candidate and looking at the research, these are some of the least favorite parts of the recruiting process for job seekers. Read on to see how companies can steer clear of candidate confusion and frustration and move forward with building early and strong connections.
Ineffective "parsing" features on career sites
No one was more excited than me when I first saw that online applications had a little button that let me upload a resume, then, like magic, all of my information would populate blank fields in just a few seconds. Except it never really works that way. In fact, I've given up on job postings that asked me to connect to my LinkedIn profile or upload a resume, then filled out my information incorrectly. After spending several minutes correcting the well-meaning, but very ineffective function of the parsing button, I'd have to set it aside. Now, using tools like Jobvite Text powered by Canvas, candidates can snap a picture of their resumes or upload a picture of their resumes to their phones. Not only will their resumes appear as a link in a text to send to recruiters, but they're automatically saved in the ATS system and a profile is immediately built for the candidate. Which brings us to the next candidate heartache…
Overlooking candidates at recruiting events
I get it. Recruiting and networking events are a big opportunity for multiple recruiters and candidates to connect. I never expected one-on-one time at a recruiting event, necessarily. But I've stood in line at booths, physical resumes in hand, only to get a quick handshake and a cursory nod before being told they'd review my resume and get back to me if there's a good fit. Even when a recruiter is busy, it's not the best look. This is where the snap-and-send feature for the resume comes in handy. When you don't have to bother with collecting physical resumes, you can simply spend time connecting with a candidate, even if it is quick. You can also use Jobvite to make follow-up easy by giving recruiters the ability to tag candidates based on a certain career fair, so they can send follow-up texts and emails to multiple candidates who attended with just a couple of clicks. You can even personalize them!
No Follow-Up Communication
Following up after an event is essential, but follow-up for the more common steps in the recruiting process may be even more important for engagement. I can't tell you how many times I submitted an application or even completed a pre-screening assessment or phone interview — and received zero acknowledgment or response. And I'm not the only one. Only 38.2% of candidates receive any information prior to their interview (which may explain the abysmal interview no-show rates we're seeing). The key to following up with candidates is having a reliable ATS system, full of good data, that the recruiting team uses consistently.