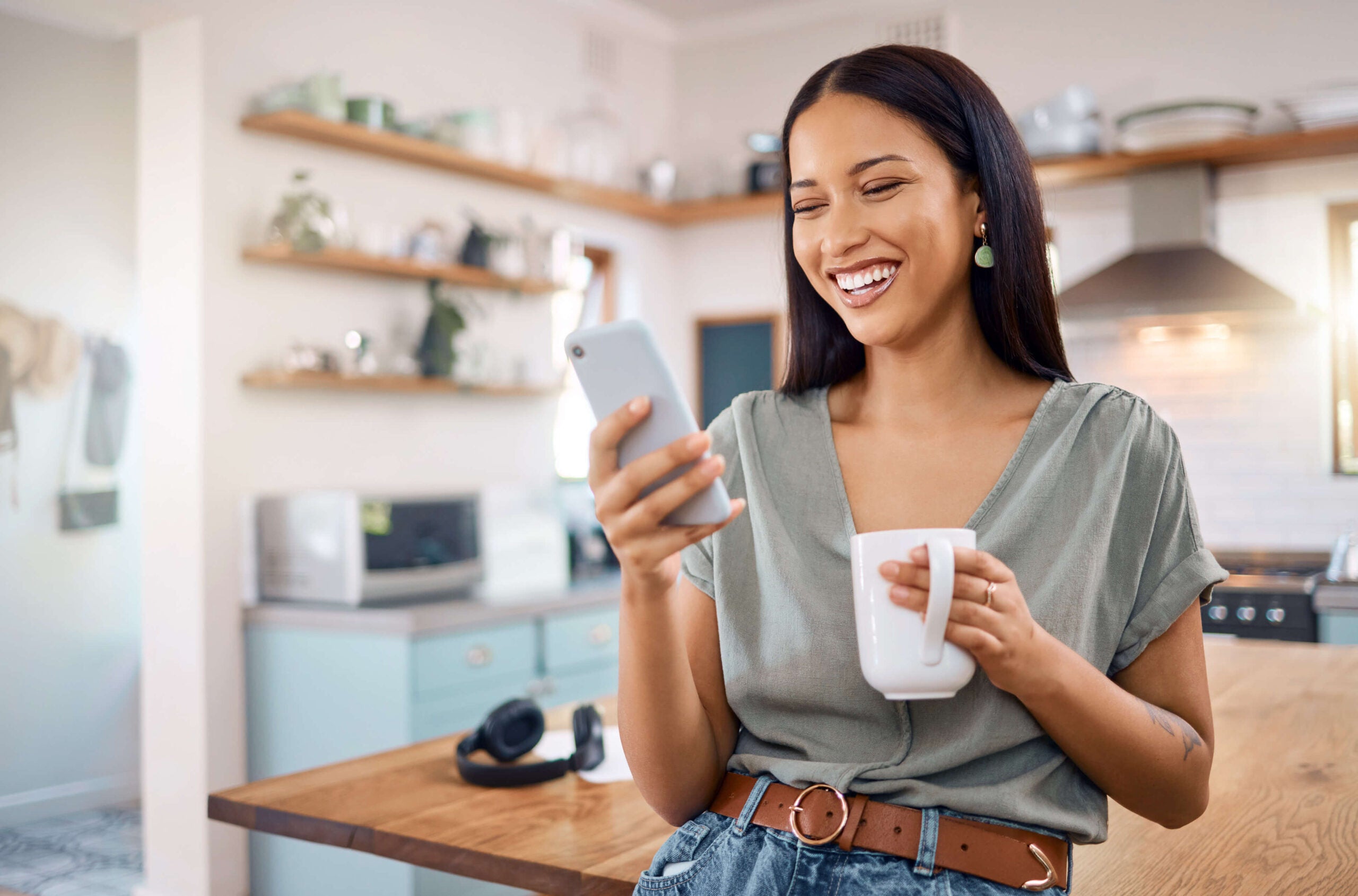 People spend an average of five hours a day on their mobile devices. Billions of text messages are sent throughout the world each day. So it's no surprise that candidates open and respond to text messages more than emails.
According to Jobvite's recent Job Seeker Nation Report, there is a 98% open rate for mobile recruiting texts vs. a 20% open rate for recruiting emails. Almost 5 times better! Texting is simply a much more efficient way to reach candidates today.
Whether in healthcare, software, retail, or essentially any industry, the candidates you want are not far from their mobile phones at home or at work. Which is why talent acquisition technology has advanced to help you meet them where they are.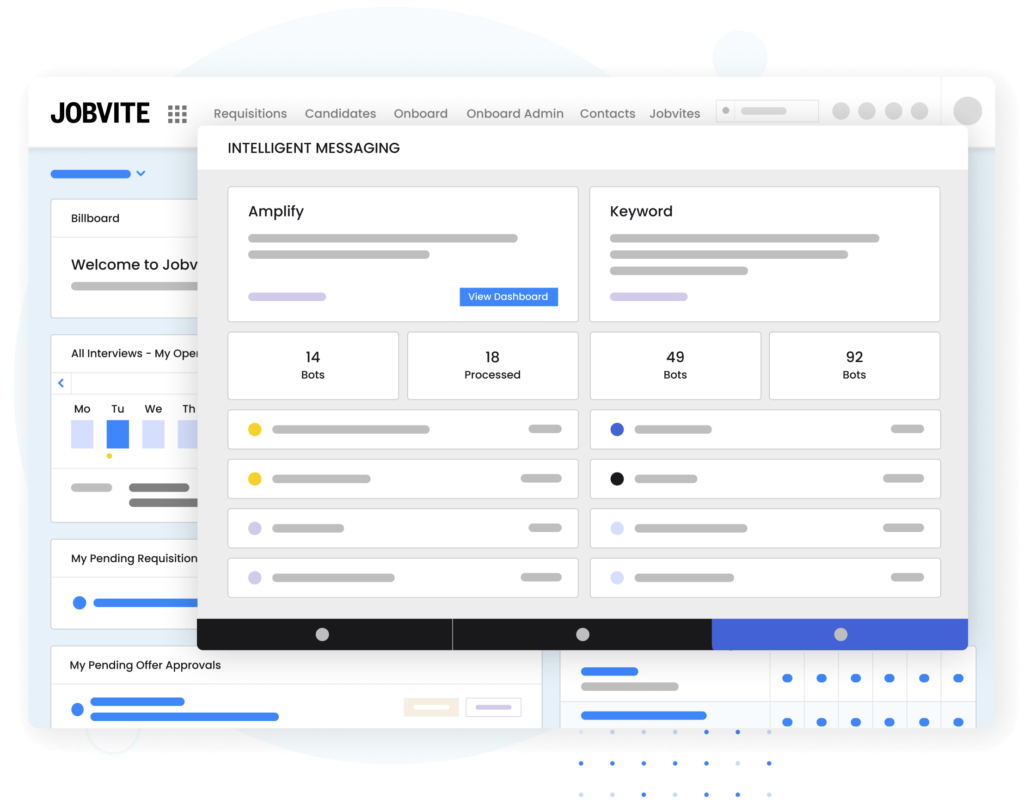 5 ways to use candidate texting in your talent acquisition strategy today
Intelligent candidate texting and automation tools are on the rise because they can support each phase of your recruiting process, facilitate communication, and reduce bottlenecks. Here's how.
1) Quickly promote open positions
Texting technology lets recruiters develop text-based hiring campaigns and send job openings right to candidates' phones. This is especially efficient in situations of bulk hiring or seasonal needs.
For instance Lowe's just used this feature to promote 50,000 open roles ahead of their spring rush.
Texting also allows recruiters a new way to reach more targeted audiences through automated audience segmentation. You can reach thousands of candidates quickly with personalized texts while spinning off responses into individual conversations with recruiters.
In 2020 we also saw a huge jump over a short time in the number of job seekers using their mobile devices to make an initial engagement with a company.
Text messaging technology makes it easy for recruiters to provide a text-based application process, bridging candidates from candidate to the applicant.
2) Provide a personalized candidate experience
Similar to today's consumer behavior, job seekers have renewed expectations of their job seeking experience, particularly while on a mobile device.
Today's top talent is looking for responsive employers providing positive user experiences, and text messaging allows you to deliver what they want.
As noted in our Job Seeker Nation Survey, 60% of job seekers who received a text message after applying for a job preferred this type of communication over email or phone call.
Automated text responses help answer common candidate questions quickly, allowing candidates to self-screen and move forward or out of the recruiting process at a fraction of the time.

3) Expedite your pre-screening process
With high unemployment, and a county working towards economic recovery, companies are seeing more applicants for every open position. This means more candidate screenings.
Even in normal years screening is a time-consuming part of a recruiter's daily responsibilities – it's time to be more creative.
By screening applicants through text interviews, you'll be able to ask them pre-selected questions and record their responses instantly, allowing multiple conversations at once. Textbots can automate screening, so the process continues even when your recruiters are off the clock.
Since these texts are integrated in your TA software, you collect applicant data automatically. This helps other interviewers and hiring managers weigh in on whether a candidate is worth pursuing.
Imagine narrowing down your candidate list in less than an hour instead of waiting all day, or several days, for replies. Candidates will appreciate the fast communication, and you can select the most qualified individuals for the next phase in your process.
4) Schedule interviews more efficiently
Speed and automation are key to efficient recruiting. The world is busy, busy, busy these days. Tracking down a top candidate via phone and even email to arrange a first, second, or third interview is time consuming.
While you're chasing them down, they may already be meeting with your competition.
Texting technology has changed all the with automated smart scheduling. Texting makes it easier for candidates to respond and for you to confirm interview appointments. Scheduling changes or unexpected cancellations can be communicated instantly so that neither side is left hanging.
5)

Text onboarding info to hired talent
Candidates can also easily contact you with their questions, and you can easily communicate perks, benefits, and other company information. If they're hired, automated text-based communications will help facilitate your onboarding process as well, so they can jump into work on day one.
Improve your end-to-end recruiting process by leveraging automated candidate texting
Incorporating texting into your recruiting strategy saves significant amounts of time. Organizations like Community Health Network are getting better recruiting results with texting.
Take advantage of the power of candidate messaging and automation to expedite the pre-screening process, conduct interviews more easily, shorten hiring time, and narrow down candidates for open roles more quickly and efficiently.
Learn more about Jobvite's candidate texting capabilities and our other advanced ATS functionality, and discover how you can accelerate your recruiting with our TA Suite.