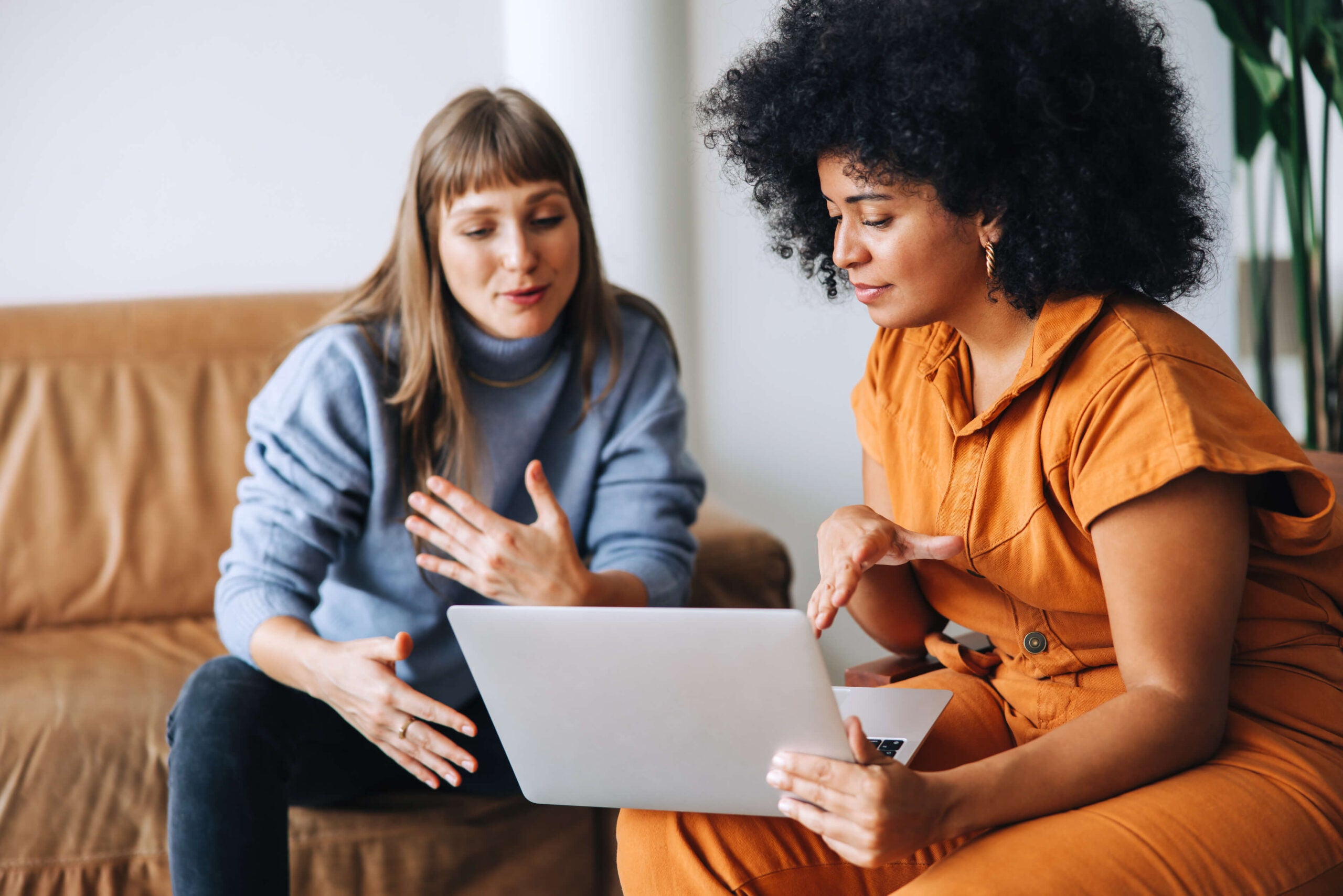 There are a lot of highly skilled and qualified job seekers out there. That said, not all of them will meet your specific organizational needs and preferences. And even when you find the ones that do, chances are you're not the only one looking to recruit them.
So, how do you zero in on finding candidates that are best suited for the job?
One of the best — and too often overlooked — ways is by implementing a concerted employee referral program to get recommended prospects sent to your TA team by your workforce.
Employee referral programs have been called the "Holy Grail of Hiring" by Recruit Rockstars CEO Jeff Hyman, in a recent article for Forbes, because of their effectiveness. And, with the right talent acquisition software in place, your company can reap the rewards from such a recruiting approach.
7 tips to create a highly effective employee referral program for your enterprise
Aptitude Research from 2022 found more than three in five (62%) orgs with employee referral programs have decreased their average time to fill for referred candidates who were ultimately hired.
What's more, these businesses have since a twofold improvement in their first-year retention rate for referred employees compared to non-referred employees, per the study.
"Our research uncovered the true potential employee referral programs have to help TA leaders drastically improve hiring outcomes, like speed and quality, when properly deployed within a sourcing strategy," said Aptitude Research Founder and Chief Analyst Madeline Laurano.
The benefits of employee referral programs are clear. Now, it's just a matter of creating an effective employee referral program that helps TA engage good-fit prospects for active and upcoming job openings and help them realize greater return on investment with their recruitment process.
(That is, a lower cost per hire, a faster time to hire, and greater employee retention for leads hired.)
To help you and your enterprise get started on the right foot, here are seven ways your company can begin implementing a successful employee referral program — and alleviating some pressure on your talent acquisition team to source a high volume of high-quality candidates.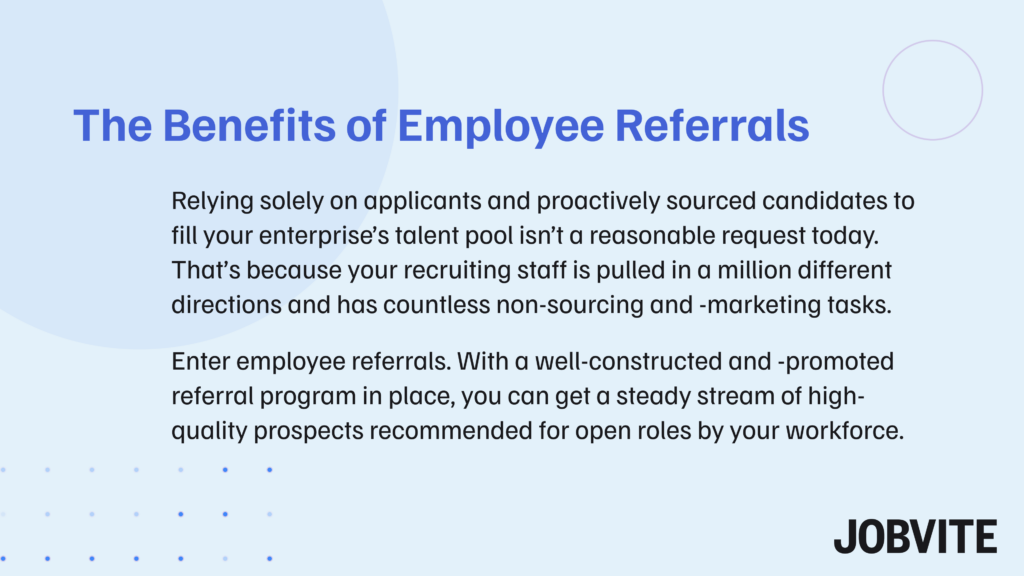 1) Establish your goals for the program
When it comes to creating an employee referral program, the first item on your hiring process checklist should always be to set a series of concrete goals. It's important to be ambitious, but also realistic.
Set goals that follow the "SMART" guidelines: Specific, Measurable, Attainable, Relevant, and Time-based. For example, a good goal might be to receive a certain number of employee referrals by X date.
2) Collaborate with your management team
Essential to any employee referral program are, of course, your existing employees.
Make sure that leadership and managers are actively involved in the process of developing your program, and also actively involved in communicating your goals to the rest of your workforce.
Using advanced recruiting and hiring software like Jobvite's Evolve Talent Acquisition Suite is a good way to keep everyone — including your C-suite — on the same page regarding referred prospects and how those particular candidates compare conversion-wise with non-referred leads.
(In other words, share how far in your funnel referred individuals make it versus those who engage with your job postings on job boards or are proactively sourced elsewhere online.)
3) Clearly define the job requirements
One of the most important factors in achieving success when starting an employee referral program is making sure that your employees are fully informed about and clearly understand the requirements for the positions you're hoping to fill.
Your employees can only suggest appropriate candidates if they know what it is you're looking for.
4) Offer a variety of employee incentives
Keeping your employees motivated is key to maintaining a healthy referral rate. So, how do you keep your employees motivated? The answer is with employee referral program rewards.
If your employees are going the extra mile to help you recruit promising candidates, they deserve a pat on the back for their efforts, either in the form of cash bonuses, gift vouchers, or extra time off.
With Jobvite's built-in incentive management tool, you'll always know who goes above and beyond.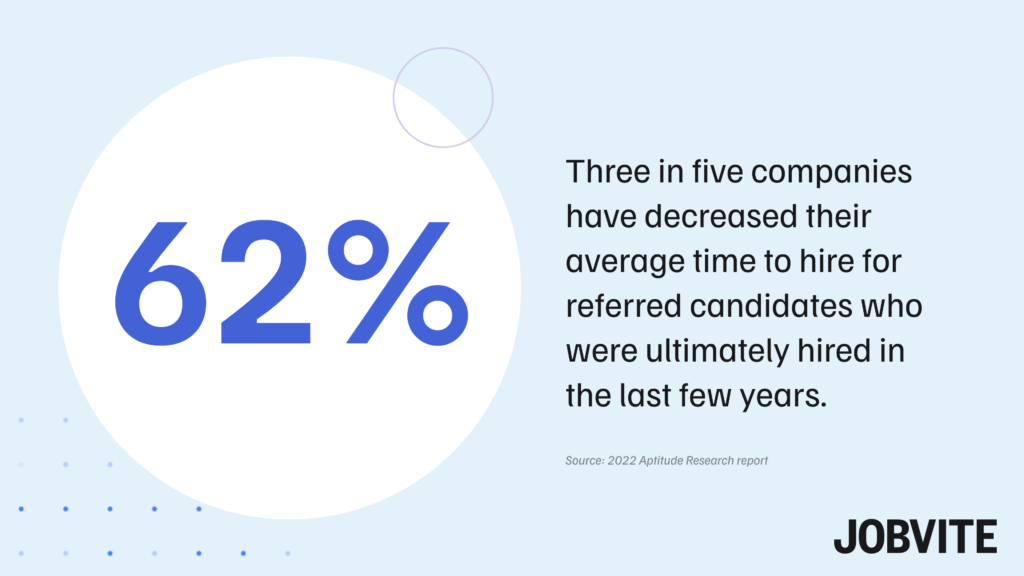 5) Create an easy-to-understand referral process
No matter how motivated your employees are, it doesn't amount to much if the process for referring candidates is complicated or confusing. You want to make it as easy for them as possible.
Jobvite technology provides SSO-enabled referral portals, automatic referral status updates, and AI-powered chatbots, which allow employees to make referrals even when on the go.
6) Develop an interview training program
Getting employee referrals is only one part of the puzzle when it comes to recruiting great candidates. Once the applicants have entered your recruitment pipeline, the next step is to interview them. For this, your hiring managers should be trained ahead of time.
Make sure the interview questions are the same for all applicants. This will make it easier to choose the right candidate because it will allow you to compare and contrast everyone's answers.
7) Closely track and evaluate your results
No employee referral program is perfect at the start. You will have to make alterations and updates to your referral process as time goes on, and you learn more about what does and doesn't work.
Fortunately, with Jobvite's Talent Acquisition Suite, you have access to robust referral analytics data, which can help you see exactly where your system is lacking and where it is thriving.
Optimize your organization's employee referral program with our advanced ATS
Employee referrals are the gold standard of candidate recruitment strategies, and now, with Evolve, our unified TA suite, it's never been easier to start your own effective employee referral program. 
With a limited number of qualified and available candidates, it's difficult to navigate a crowded applicant pool. At Jobvite, we strive to help businesses streamline and optimize that process to ensure they have the candidates they need to achieve lasting, sustainable recruiting results.
With incentive management, successful referrer tracking, referral analytics, and more, our Evolve Talent Acquisition Suite is the employee referral solution you've been looking for.
To learn more about Jobvite's best-in-class recruitment software for enterprise orgs, watch our on-demand product tour or schedule a one-on-one demo with our team today.