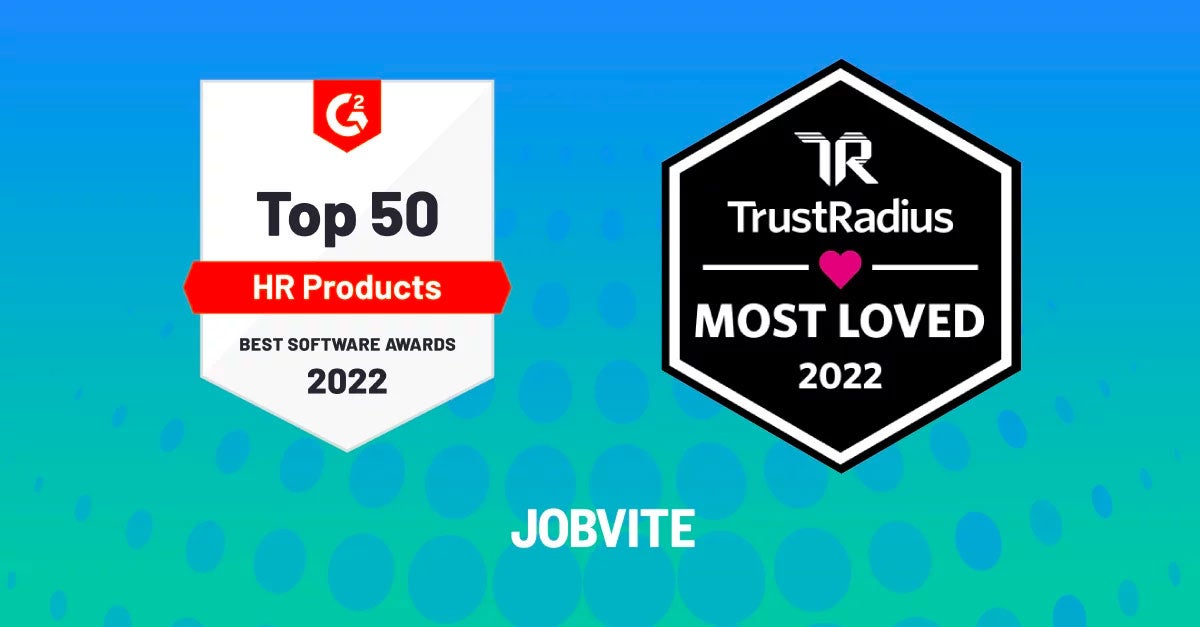 Traditionally, February is the month to share love. And there's nothing we love more than seeing agile talent acquisition (TA) teams attract top talent, nurture candidate relationships, and ensure they have the best match in talent acquisition technology for their business. But it's because of our amazing customers that we are feeling the love, too. Just this week, Jobvite was highlighted as part of G2's 2022 Best Software Awards, placing as one of the top talent acquisition suite offerings on the Best HR Products list. Jobvite also earned a 2022 Most Loved Award from TrustRadius for the second year in a row. After all, shouldn't you love your talent acquisition software?
Why Jobvite Is So Loved in Talent Acquisition Technology
Both of these awards are based entirely on customer reviews and speak to how loved Jobvite products really are by users. Plus, it reinforces the deep domain expertise of the Jobvite team in supporting our customers every day. We are so excited — and humbled — to have received these outstanding reviews from vetted users touting Jobvite as the "recruiting holy grail," and an "excellent TA technology platform."
Another customer explains that "reaching out to candidates is simple with Intelligent Messaging," just one of the many tools within the Jobvite Talent Acquisition Suite that empowers recruiters to connect with candidates through text. Yet another Jobvite user of more than seven years writes that "Jobvite encompasses all aspects of recruiting, onboarding, and hiring," making it "very user friendly."
What Does It Take to Make the G2 Top 50 HR Products List?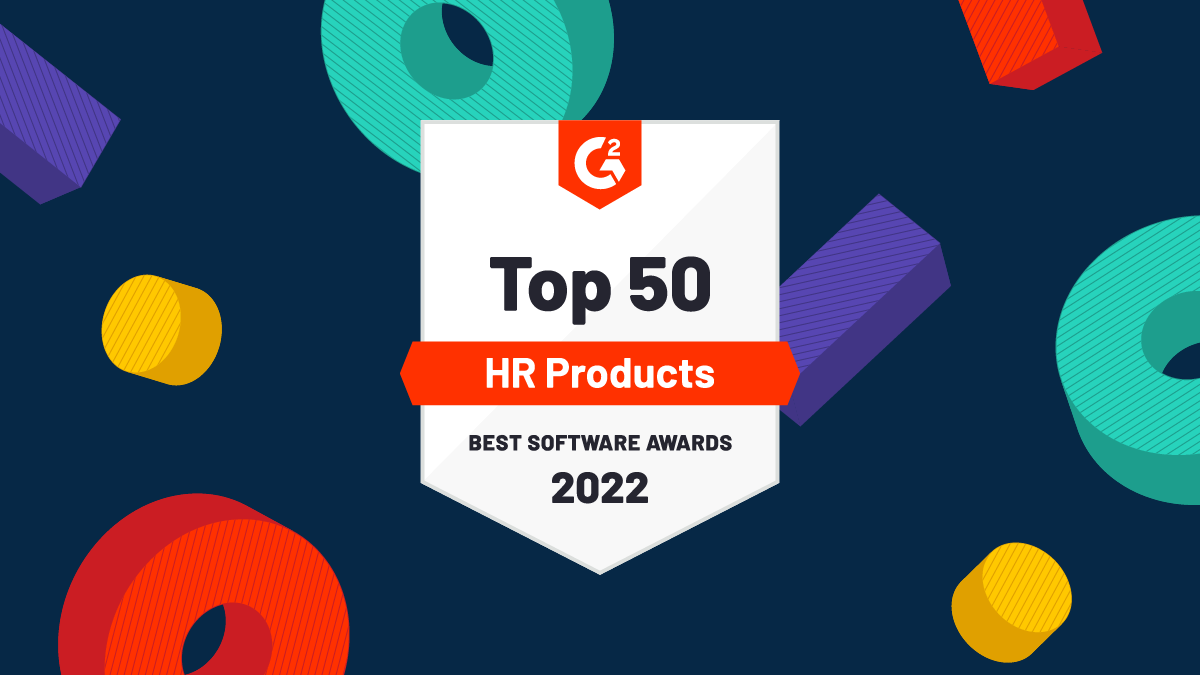 G2's annual Best Software List ranks the world's best software companies and products based on authentic, timely reviews from real users. This year's Best HR Products list not only named Jobvite, but also included many products Jobvite integrates with, including ADP, UKG, Paychex, and BambooHR. G2 operates a software marketplace used by more than 60 million software buyers annually. It is the definitive online destination to discover, review, and manage the technology that businesses need to reach their potential.
To be included in one of G2's Software Sellers or Software Products "Best Of" lists, a software seller or product must receive at least 50 approved and published reviews during the 2021 calendar year. Scores reflect only data from reviews submitted during this evaluation period. To learn more, view G2's 2022 Best Software List and read more about G2's methodology.
What Does It Take to Get a TrustRadius Most Loved Award?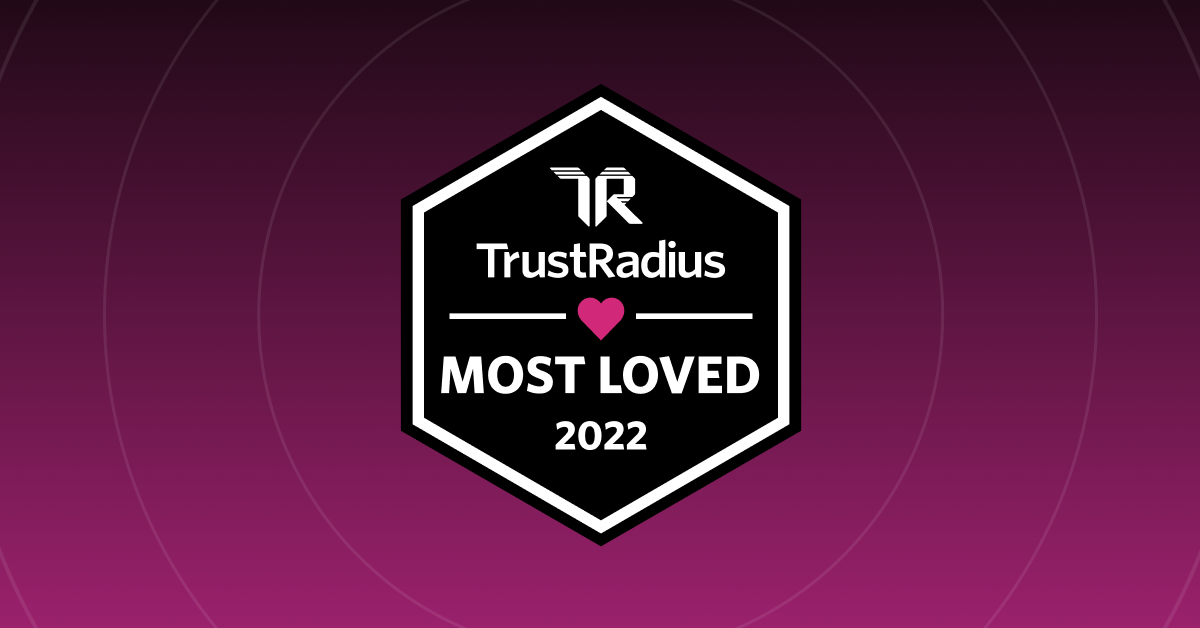 Our customer reviews also led the way a second time to determine Jobvite as one of the Most Loved software products of 2022. To identify winners, TrustRadius analyzes every review collected from the previous year. And in 2021, this was done word by word, across 25,820 products and 800 categories. The most beloved products are determined by comparing mentions of "love" in all its (grammatical) forms to the total number of reviews received for each product. After much consideration, 101 products emerged as the winners — and Jobvite was part of this winner list.
The love Jobvite received from TrustRadius users was echoed by Megan Headley, VP of Research at TrustRadius. "Jobvite earned a Most Loved award based directly on feedback from customers. Reviewers highlight the excellent customer support, the reporting features, and the time savings from having candidate info and communications in one place." She also notes, "selecting qualified candidates is no small feat, and the right software makes the process that much simpler."
See For Yourself Why Love for Jobvite Is In the Air
Now that you've seen the rave reviews and latest awards handed out, why don't you take the next step and discover what makes Jobvite one of the best, most loved TA solutions around? Request a demo today. Or you can subscribe to our blog and resource library to stay up to date on the latest in TA tech.