More big news! Jobvite has been awarded recognition in multiple categories from the G2 Summer 2022 Reports. And based on recognition from Jobvite's nearly 500 verified reviews on the peer-to-peer review site, Jobvite has been named a Leader as a top recruitment solution by users.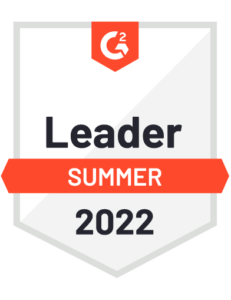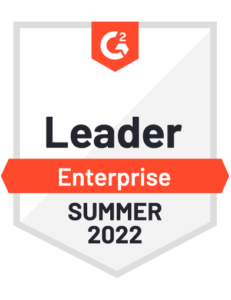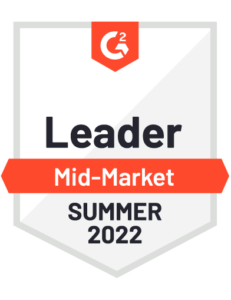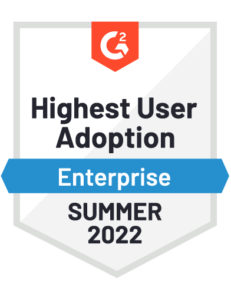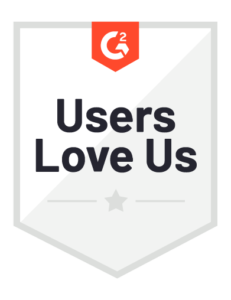 With specific recognition for ease of use, ease of setup, and quality of support, Jobvite has been recognized as a:
Leader in Applicant Tracking Systems
Leader in Candidate Relationship Management
Leader in Recruitment Platforms
Leader in Recruitment Marketing
Leader in Onboarding
Leader in Enterprise Applicant Tracking Systems
Leader in Enterprise Candidate Relationship Management
Leader in Enterprise Recruitment Marketing
Leader in Enterprise Onboarding
Leader in Mid-Market Applicant Tracking Systems
Highest User Adoption in Enterprise Video Interviewing
Highest User Adoption in Enterprise Recruitment Marketing
What G2 Users Have to Say About Jobvite
Jobvite is leading the next wave of talent acquisition innovation with a marketing-centric approach to recruiting. By offering end-to-end technology that combines the power of AI with human touch, our solutions empower organizations to attract dream candidates, automatically screen for the highest quality talent, engage employees who are invested in the future, and retain people who drive business results.
Jobvite's Evolve Talent Acquisition Suite offers more breadth and depth in recruiting capabilities than other talent acquisition technology available in the market, addressing the entire hiring lifecycle. But don't take our word for it. Take a look at verified user reviews on G2:
  "Excellent TA technology platform"
The Jobvite platform is built around the experiences for recruiters, candidates and hiring managers. It understands and supports TA workflows and processes in a very user friendly way. I'm also very impressed with the reporting and analytics capabilities to support TA leadership needs.
 "Recruiting Holy Grail"
I love how intuitive Jobvite is. When hiring, I'm able to easily look at candidates and determine if I want to interview them. If I don't think they're a good fit for the job they've applied to, I'm able to move them to a different requisition and share that candidate with another hiring manager. Reaching out to candidates is simple, with Intelligent Messaging as well as scheduling interviews. In Jobvite, I can do everything from finding candidates to hiring them and transferring them into ADP.
 "Jobvite unifies information for the HR team"
What I like the most about Jobvite is that the entire Talent Acquisition organization can view the information of the candidates, their history within the company, the previous contacts and the projects to which they were assigned. This allows us to avoid errors in the process and offer a better quality of information.
See for Yourself What Makes Jobvite a Leader
We are thrilled to receive these awards and want to express our gratitude to our amazing customers and team members for again making Jobvite a leader in talent acquisition technology and a top-rated recruitment solution in the industry. Watch the on-demand Jobvite Product Tour or request a live demo to see Jobvite in action.
---