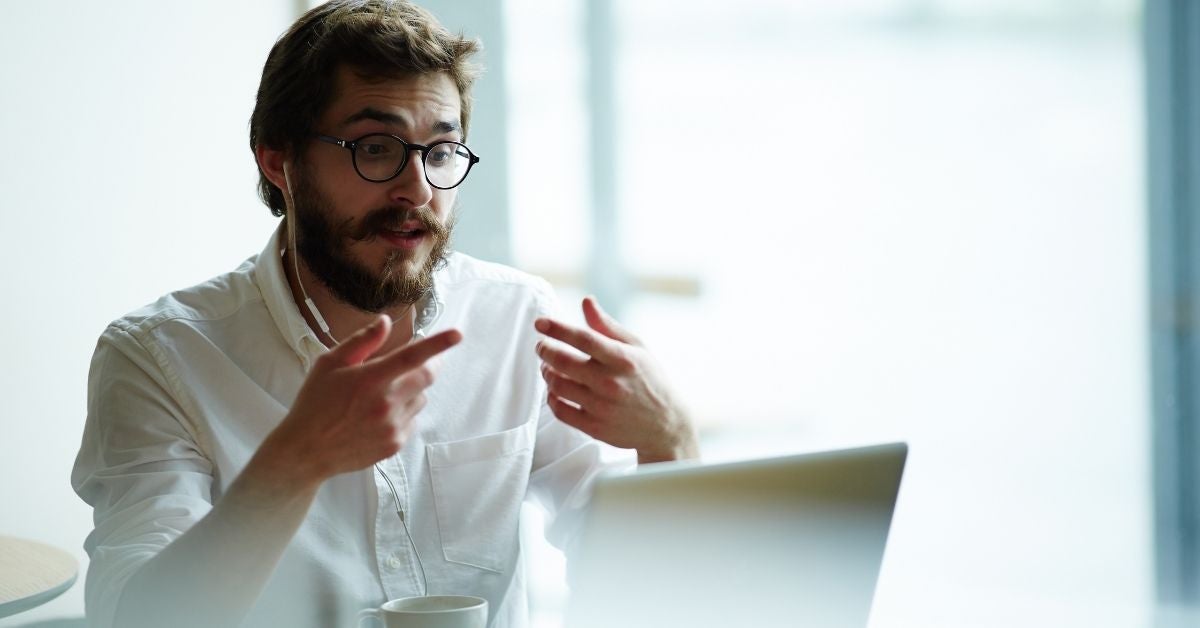 Hiring in today's labor market is complex and requires the best strategies, processes, technology, and services to keep up with uncertainty that exists in finding enough quality talent.
On top of this, recruiting is now primarily a remote function, especially as hybrid work is here to stay for most large-scale organizations.
Recruiters can spend hours manually screening candidates just for one open requisition — job seekers they may never see or interact with — and still not find the right person.
Multiply that by the number of open roles, and remote candidate screening is one of the most time-consuming, repetitive, and detached tasks that recruiters or hiring managers have to perform.
So how can hiring teams effectively screen remote candidates and instill confidence in the hiring process? The good news is that there is a better way — no matter your size of company — to find a high volume of candidates and to evaluate the most qualified individuals.
Let's break down five strategies that can help your company screen remote candidates.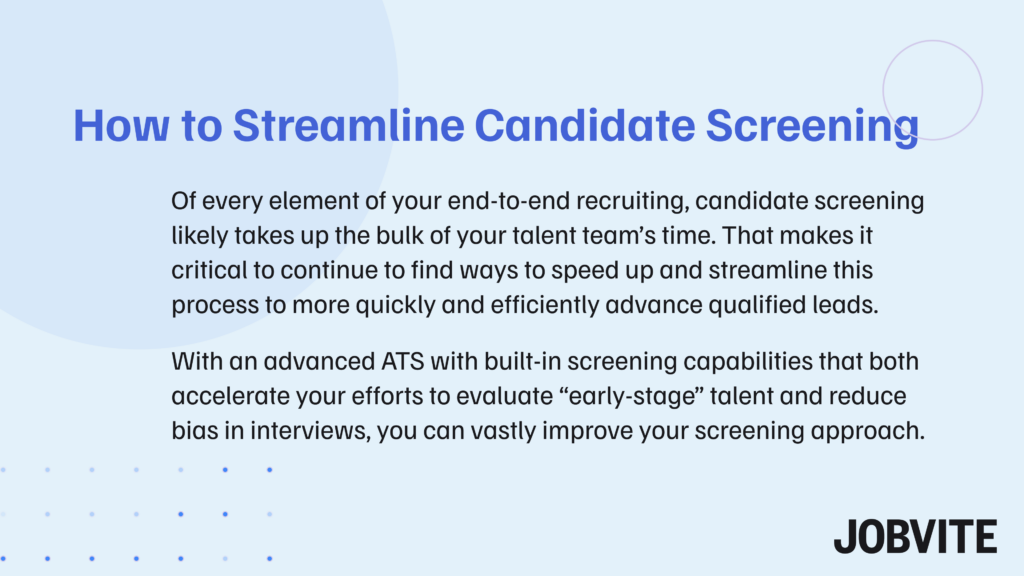 How to execute a more efficient screening process for remote candidates: 5 tips for talent teams
The tight labor market has made it more difficult than ever for recruiters to source, screen, interview, hire, and onboard remote talent. Enterprise employers, in particular, are hard-pressed to increase efficiencies within talent acquisition to better compete for and convert top talent.
Yet, the most agile teams have found ways to save time and find more qualified remote candidates at the same time. These best practices empower recruiters to deliver more predictable hiring results.
1) Let candidates aid your screening process
A favorite time-saving screening tool of recruiters is asynchronous video. This software lets hiring teams send interview prompts to remote candidates where they can record and submit their answers on their own schedule.
No need to spend several days aligning both hiring manager and prospect schedules to set up a candidate screening call.
Recruiters can even provide a deadline for completing the video screening, allowing the automated system to send out reminders.
2) Limit the "deal-breakers" with hiring managers
With today's highly competitive labor market, candidates have their pick when it comes to employers and job offers. Long gone are the days when recruiters could screen out hundreds of applicants with a job description's wording or long lists of required skills for a role.
Encourage hiring managers to limit their list of "essential" skills that they list under requirements when screening candidates. This helps keep the candidate pool larger and more diverse past the screening stage and through onboarding.
3) Save time with candidate skill-matching
Candidate skill matching is a strategy that helps companies to find the right qualified talent without eliminating too many candidates early in the process.
It's an efficient way to ensure applicants have the necessary skills or certifications for a role — and recruiters are focusing more than ever on hiring for soft skills like leadership and communication.
Leading recruitment software, like Jobvite's Evolve Talent Acquisition Suite, enables hiring teams to screen this way, while also reducing unconscious bias in the hiring process.
4) Leverage automated sourcing capabilities
Imagine opening your laptop in the morning and having dozens of qualified applications ready to review. Employers looking to streamline remote candidate screening do this with automated sourcing software.
Automated sourcing software takes a list of job requirements and actively recruits qualified candidates in the background.
Effective sourcing tools can save recruiters dozens of hours per requisition, leading to improved recruiting metrics like time-to-hire and even improved quality-of-hire.
5) Stay engaged with passive talent
Some of the best candidates in your network are ones who previously interacted with your company.
Make sure to keep interacting with and engaging previous applicants or passive talent as a great place to source quality candidates. Use automated messaging tools to communicate with candidates, provide updates, engage with "silver medalists" and invite new applicants to roles.
Streamline your screening process and advance candidates more quickly and efficiently with our Evolve Talent Acquisition Suite. Contact our team to learn more about our ATS.