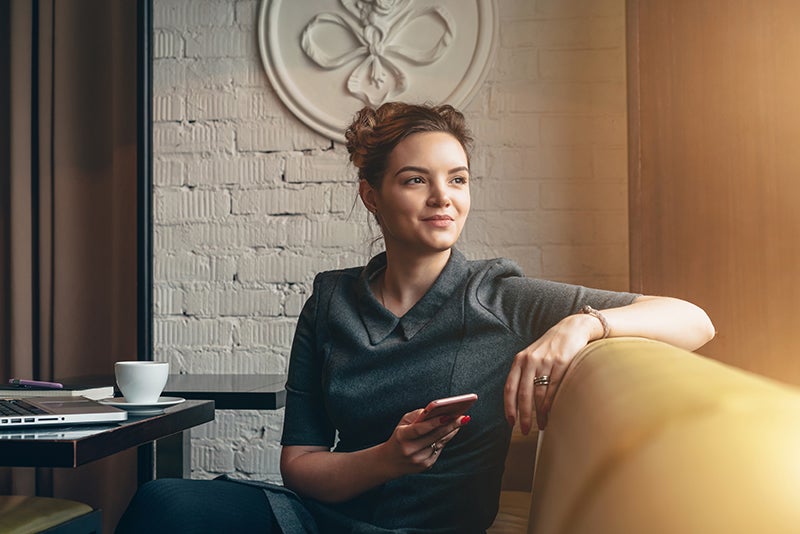 There's good news for recruiters: We're coming into the best time of the year to be hiring. According to the Head of Global Integrated Marketing and Communications for LinkedIn, the new season might be associated with "football, foliage, and pumpkin-spiced everything," but it's also "the best time of year to look for a new job. In fact, there are more available job postings on LinkedIn in October than any other month."
Thereafter, seasonal hiring is at its peak, with the holidays requiring more employees for all sorts of positions. In addition, January is a time when many people decide to finally start looking for that better position. It's prime time for your recruitment efforts, and with the right technology and focus, you can bring on the best hires, increase retention rates, and keep your clients happy. Here are five initiatives you can begin now to improve your results and target the best candidates.
1. Use Text Messaging
Text messaging has been shown in a number of studies to garner some of the highest response rates of all communication media. Indeed, response rates for text messages are 209% higher than those for phone calls, and the average response time for a text message is 90 seconds. The average response time for text messages is 60 times faster than that of email communications. Text messages allow for many different types of communications; send your recruits a link to a video, or a page that highlights the culture at your company.
2. Utilize Text-in Codes in Ads
Short text-in codes are a great way to engage potential hires. They can be included in digital or print ads, and they allow people in your target market to quickly respond if they see something that piques their interest. Seasonal positions in retail are among the easiest to fill using advertisements that include short codes.
3. Make High-Quality Posts on Social Media
Social campaigns are the cutting edge of recruitment on social media, but the power of the simple daily post remains. With recruiting solutions from Jobvite, social media posts can be scheduled ahead of time to run across platforms, engaging potential hires and encouraging them to reach out to you. It's a brilliant method to generate hot leads.
4. Target Passive Candidates
The largest part of the pool of potential hires is made up of passive candidates, people who currently have jobs but who are interested in hearing about other opportunities. While statistics vary from time to time, recruiters can count on around 75% of the workforce to fit the category of passive candidates. If you're not reaching this audience, you're missing out on a large number of great new hires.
5. Employ the Best Technologies
Recruitment technologies like resume tracking software can help streamline your recruiting processes. Thanks to the advantages conveyed by such technologies, recruiters can work more efficiently and target their efforts to the avenues that are most likely to bear fruit. With ATS systems and other recruitment solutions, you can customize campaigns, organize candidates, manage communications, secure more new hires, and improve retention rates.