Leading Talent Acquisition Suite also names SaaS veteran Jeffrey K. Rohrs as Chief Marketing Officer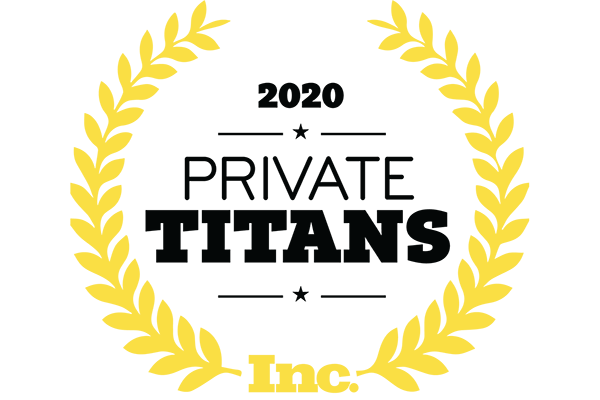 SAN MATEO, April 8, 2020 — Jobvite (www.jobvite.com), the industry-leading talent acquisition suite, announced today that the company has been named one of Inc. Magazine's Private Titans for 2020. The second annual list spotlights one-thousand private companies that maintain growth and relevance as they continue to thrive.
"We are honored that Inc. Magazine has recognized Jobvite as one of the most dynamic private companies in the U.S.," said Aman Brar, CEO of Jobvite. "Our mission is to help companies of all sizes attract, engage, hire, onboard, and retain the talent necessary to succeed in today's ever-changing business climate. We are committed to innovating in ways that not only help our customers achieve their recruiting objectives but also deliver measurable, data-driven results for their business."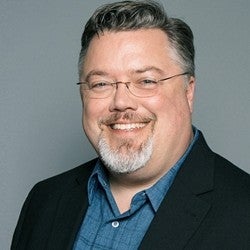 Today, Brar also announced the addition of Jeffrey K. Rohrs as Chief Marketing Officer (CMO). Rohrs brings more than 15 years of SaaS marketing experience to the role, having served as CMO of Yext (NYSE: YEXT) during a period of rapid growth and a successful initial public offering in 2017. He also served as VP of Marketing Insights for Salesforce (NYSE: CRM) and VP of Marketing at ExactTarget during their IPO and acquisition by Salesforce in 2013.
"Jeff brings a wealth of energy, excitement, and experience to our team," said Brar. "His leadership will help us drive our next phase of growth as well as richer, deeper relationships with customers and partners alike."
"Jobvite has long been the brand synonymous with innovation in the recruitment marketing space," Rohrs stated. "I look forward to fueling that same spirit of innovation within our marketing organization in order to help more companies recruit with the agility, humanity, and effectiveness that their business demands in these extraordinary times."
To learn more about Jobvite and how it serves companies of all sizes and industries including healthcare, manufacturing, technology, business services, and retail, please visit www.jobvite.com.
About Jobvite
Jobvite is leading the next wave of talent acquisition innovation with a candidate-centric recruiting model that helps companies engage candidates with meaningful experiences at the right time, in the right way, from first look to first day. The Jobvite Talent Acquisition Suite weaves together automation and intelligence in order to increase recruiting speed, quality and cost-effectiveness. Jobvite is proud to serve thousands of customers across a wide range of industries including Ingram Micro, Schneider Electric, Premise Health, Zappos.com, and Blizzard Entertainment. To learn more, visit www.jobvite.com or follow the company on social media @Jobvite.
About Inc. Media
Founded in 1979 and acquired in 2005 by Mansueto Ventures, Inc. is the only major brand dedicated exclusively to owners and managers of growing private companies, with the aim to deliver real solutions for today's innovative company builders. For more information, visit www.inc.com.