What is one important touchpoint to consider in a candidate nurture funnel or sequence?
To help you identify important touchpoints within your candidate nurture funnel, we asked HR experts, leaders, and practitioners this question for their best insights. From sending newsletters about company events to creating a smooth onboarding process, take a look at 13 ways you can better nurture candidates through their talent journey.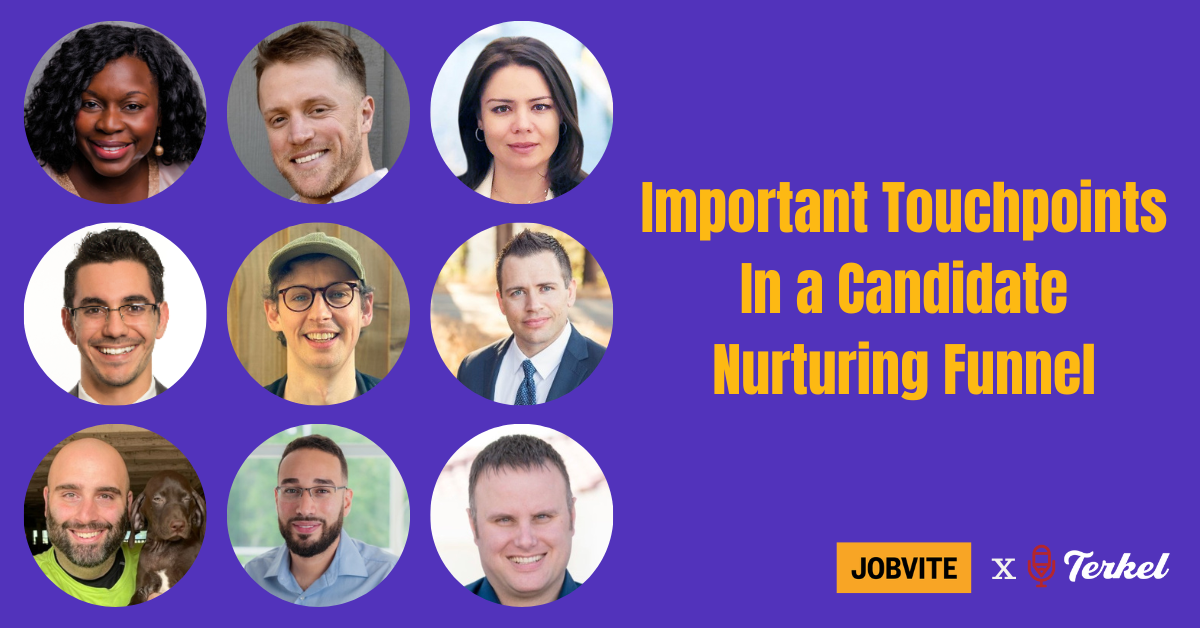 Here are 13 important touchpoints in a candidate nurture funnel:

Be Transparent

Impress Candidates with Employer Branding

Send Newsletters About Company Events

Incorporate Video

Leverage Social Media Interactions

Communicate After Application Submissions

Automate SMS Updates

Write Engaging Email Subject Lines

Ask Candidates How Inte

rested They Are

Follow-Up Immediately

Emphasize Why Candidates Should Apply

Be Cognizant of Negative Touchpoints

Create a Smooth Onboarding Process
Be Transparent
In working in multiple sectors of recruitment, from agency to high volume, the best touchpoint I have found is to be transparent with candidates about the process. Whether that is moving forward through the process or being pipelined for future opportunities, I have never received negative feedback from a candidate when I am direct about feedback. As cliché as it sounds, it has always been a focus of mine to treat candidates as I want to be treated and being communicative is something that goes by the wayside with many in talent acquisition. Communicating about current and future opportunities only builds trust between a recruiter and a candidate.
Dave Lupus, Senior Recruiter, Johnson and Johnson
Impress Candidates with Employer Branding
The pre-application stage is a crucial touchpoint in a candidate nurturing funnel because it is where their journey begins. The candidate's journey does not begin with their application, but rather in their first impression of the company's employer branding. The pre-application stage spans from their perception of the company, to their first interaction with the brand, and so forth.

A well-thought-out pre-application campaign entices candidates to take the first step down the candidate funnel. They can pull from their prior experience as a customer or from their experience navigating the company website. These experiences must first motivate them to be part of the team in order for them to even start processing their application.
Brogan Renshaw, Director, Modelers Central
Send Newsletters About Company Events
Giving candidates a sneak peek into your company culture and ongoing events keeps their interest piqued, which works particularly well if they resonate with your core values and ideals. Moreover, it gives them a good idea about what their life at your organization could look like, nudging them towards reaching out to you. At the very least, even if they aren't in a position to seek out a job at your company just yet, they'll still keep you in mind should they begin another job hunt in the future.
Harry Morton, Founder, Lower Street
Incorporate Video
Use videos in your recruitment campaign to increase awareness among job seekers. Apply this when creating job advertisements, then post the content online to draw people's attention. Videos are essential touchpoints that boost job posting views. Potential candidates find it more exciting and relatable compared to ads that only display texts and static images.

Moreover, videos are great tools to showcase company culture. Your content must reveal how your business operates daily and how employees interact with each other. Showing clips of actual office scenarios allows the applicants to have a glimpse of their careers. It also ensures they understand their future job roles and helps them assess if the workplace culture aligns with their values.
Lilia Tovbin, Founder and CEO, BigMailer.io
Leverage Social Media Interactions
The funnel begins long before a job prospect applies for a role. Your first significant touchpoint with most recruits is on social media, where they're interacting with your brand and, if they've moved into the interest phase, possibly vetting your culture to see if it's a good fit for them.
Every interaction on social media is an opportunity to impress potential candidates or disappoint them. By crafting posts that describe your brand without over-hyping it, regularly interacting with followers, and quickly responding to comments and DMs, you'll find better-quality candidates ready to apply for your latest job postings.
John Li, Co-Founder and CTO, Fig Loans
Communicate After Application Submissions
During the application phase, candidates are often reaching out to dozens if not more opportunities at the same time. Timely responses help your organization to stand out and keep the momentum for any future communication. Even if it's just a short acknowledgment of receipt, a fast and thoughtful response can make a big difference. Fortunately, many applicant tracking systems allow for this type of automated response after submissions.
Ben Travis, Founder, HR Chief
Automate SMS Updates
SMS offers a great way to add more touchpoints to your sequence, moving the process along quickly and maintaining candidates' interest without tying up your hiring manager's time better spent elsewhere. Automate interview requests and timeline updates so that candidates know they're not slipping through the cracks of your hiring process. Though some businesses automate these messages via email, they can often be caught in spam filters or missed in a full inbox. By harnessing SMS to send these messages, you're creating more engaging and personalized touchpoints and guaranteeing your messages are seen faster than ever.
Anthony Martin, Founder and CEO, Choice Mutual
Write Engaging Email Subject Lines
If your subject line is not engaging, interesting, or enticing enough, the email may be deleted without even being opened. Additionally, if your subject line is not properly crafted, recipients may be turned off and hesitant to open the email, which could lead to them unsubscribing. This can lead to a low open rate, and wasted effort and resources. It is important to ensure that your email subject lines are both engaging and concise so that you can connect with your potential candidates, as well as stay on their radar.
Farhan Advani, Co-Founder, BHPH
Ask Candidates How Interested They Are
At the end of the phone screen, it is vital to establish the interest level of the candidate and go over the next steps. By asking the candidate how interested they are in the opportunity and inquiring about other opportunities they may have, you help them prioritize your opportunity.
Explaining the next steps and their importance allows you to create an understanding of your timeline and the patience necessary to go through it. Directing the candidate to more materials about the organization and opportunity engages them and increases their interest.
Joseph Steckmann Jr, Hiring Manager, Keystone Law Firm
Follow-Up Immediately
The most crucial touchpoint in a candidate nurturing funnel or sequence is timely follow-up. Once an applicant becomes a candidate, follow-up is everything. From acknowledging the candidate's application to coordinating the next step expeditiously; it's the most vital task throughout the candidate's journey. Failure to act on timely follow-up will impact your candidate funnel negatively and could tarnish your company's brand.
Nakeisha Martinez, Talent Acquisition Manager, Zendesk
Emphasize Why Candidates Should Apply
Notifying candidates that your organization is hiring is crucial, but you should do much more than that. Provide value and demonstrate why they should apply to you. The consideration stage is when candidates evaluate why working for you would be wise. It is a critical touchpoint in the candidate nurturing process since it influences the candidate's decision-making process. Make it simple for them to decide by emphasizing why working for your organization is the best option.
Create enticing and persuasive material highlighting critical areas demonstrating your company's excellence. Consider what candidates are seeking that you provide. Are they aiming for a forward-thinking company? Do they want a good work-life balance? Examine industry trends and widespread public sentiments. Investigate these points so that you can highlight relevant benefits that will resonate.
David Bitton, Co-Founder and CMO, Doorloop
Be Cognizant of Negative Touchpoints
When people focus on the candidate nurture funnel, they tend to think of the positive touchpoints. Things like top-of-the-funnel career website postings and interview scheduling come to mind. However, it is equally as important to be mindful of possible negative touchpoints with candidates.
A perfect example of this is a candidate reading a bad review of your company on Glassdoor. That is a touchpoint that can be disastrous to your recruiting sequence. So as you assess your funnel, make sure to include steps to mitigate such negative touchpoints. For my example above, that may mean monitoring reviews on websites like Glassdoor and responding in kind to the poor review with a helpful comment. That way, after reading the negative review, the candidate will likely also read your response and perhaps have a quick change of opinion.
John Ross, CEO, Test Prep Insight
Create a Smooth Onboarding Process
Ensure a smooth onboarding process to positively condition the minds of the new hires. Onboarding is as vital as the rest of the recruitment funnel stages. This is when all qualified candidates are introduced to their respective roles, including their workstations and the people they will be working with.

Remembering the names and faces of all employees is challenging for someone starting a new job. That said, schedule short meetings for the newbies during their first few days. Let them use this time to introduce themselves to their colleagues and get to know other employees, especially those with whom they will work closely in the company. Doing so makes the onboarding experience more memorable and engaging, giving new hires a sense of comfort working in the organization.
Adam Garcia, CEO and Owner, The Stock Dork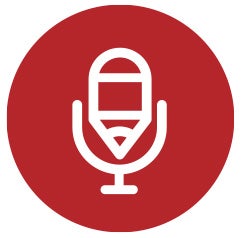 Terkel creates community-driven content featuring expert insights. Sign up at terkel.io to answer questions and get published.