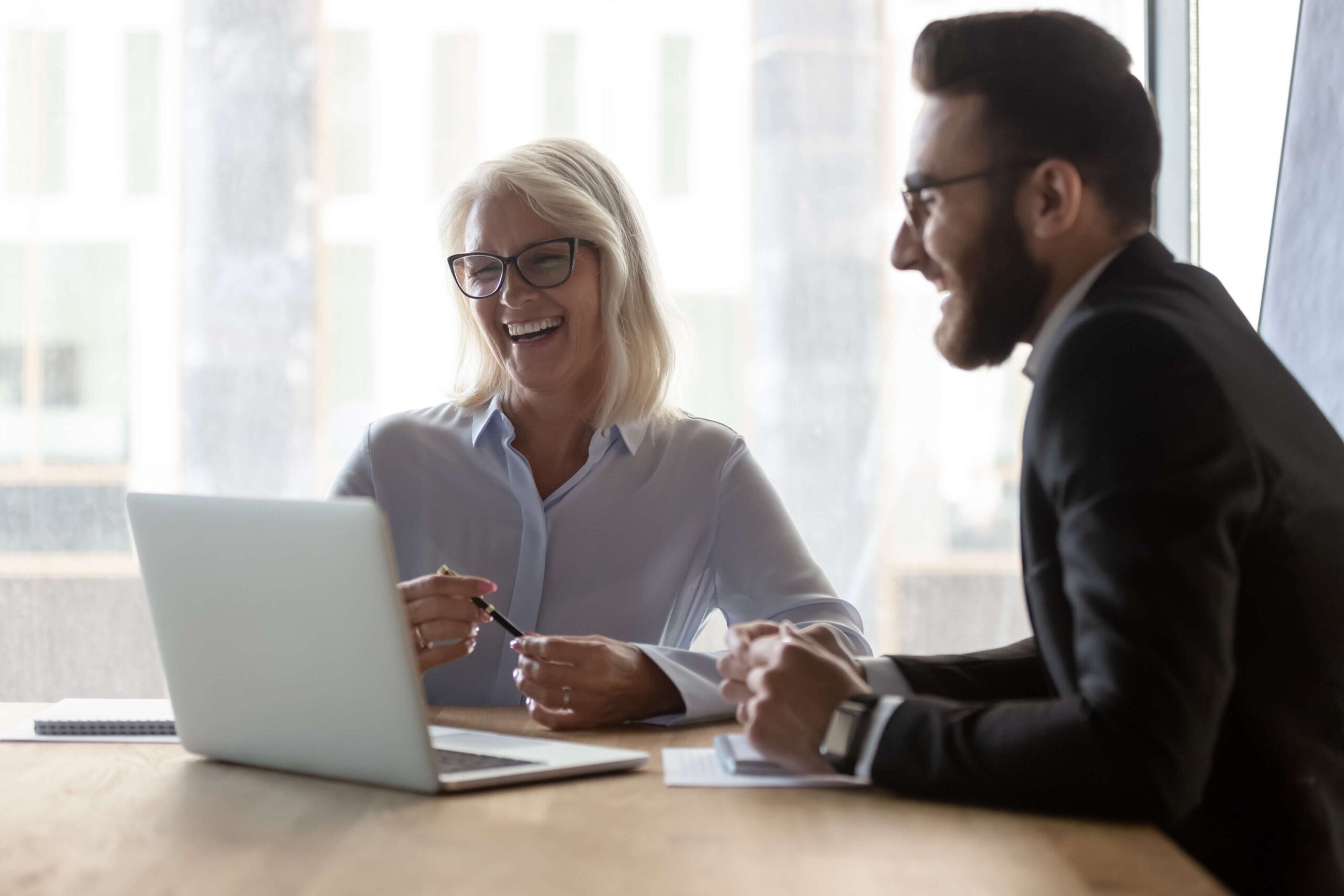 Providing a great candidate experience is more important than ever for employers. Put plainly:
A good candidate experience not only increases the likelihood of securing top talent, it also strengthens your employer brand, leading to an enhanced reputation and an edge over competitors looking to extend job offers to the same pool of qualified candidates.
A poor candidate experience — whether it's due to a clunky job application process, an overly lengthy interview experience, and/or some other funnel-related issue — can turn off potential hires, damage your brand image, and even negatively impact your bottom line.
As candidate expectations continue to shift, enterprise talent teams are working hard to ensure they provide a consistently top-tier candidate experience by abiding by best practices followed by leading employers today.
Improving the candidate experience: 5 expert tips
Every organization wants to find good-fit individuals to join their companies and help contribute (directly or indirectly) to growth in one form or another — and quickly.
That said, today's enterprise businesses can't afford to provide a bad candidate experience to prospective hires of interest simply for the sake of advancing leads in the recruitment cycle and hiring them faster.
Speed is important — but not as important as ensuring a memorable, satisfactory experience to job seekers, many of whom could end up being ideal for future roles, if they're not extended offers and hired today.
The question is: What exactly should you and your enterprise talent acquisition team do to improve your candidate experience efforts and achieve your recruiting speed, quality, and efficiency goals?
The answer? Start with these five focus areas.
1) Create an engaging and informative career site
Your company's career site is the ultimate gateway to attracting top talent.
As it's often the first point of contact between organizations and potential hires, it's crucial to make a good first impression. Career sites need to be modern and inviting while also providing clear information about the organization and open roles.
In addition to outlining company values, mission, and culture, employers should provide a deep look into their day-to-day operations by offering visual cues such as videos and photos — or simplified job descriptions that detail what it's like to work at the organization.
The best way to grab candidates' attention and encourage them to apply is to:
Make your career site and published job listings visually stunning and easy to navigate.
Provide crystal-clear insight into your company culture, values, and overall mission.
Highlight employee experiences, success stories, and opportunities for career growth.
Ensure each job opening has exhaustive details on requirements, benefits, and perks.
Offer a straightforward, user-friendly application process to boost your completion rate.
2) Streamline and simplify the application process
In today's market, talent teams can't afford to lose their best applicants to an unnecessarily complicated process.
One way to streamline the process is by reducing the number of required fields on the application form. Get rid of any duplicate or irrelevant questions that might needlessly take up the applicant's time.
It's also crucial to ensure your platform is mobile-responsive, considering most candidates search for job postings on their smartphones or tablets. By doing this, you provide the necessary flexibility to candidates to apply from anywhere and at any time.
Allowing candidates to use their LinkedIn or other social media accounts for job applications also helps reduce the time and effort they have to put into manually filling up their profiles.
Overall, remember to communicate a clear timeline for the application process, letting candidates know what to expect at each step along the way.
Making the application process quick and painless increases the likelihood of the candidate completing the application process and improves the candidate experience overall.
3) Communicate with your candidates regularly and transparently
Effective communication is the cornerstone of any successful relationship, and the candidate-employer relationship is no different. As a recruiter, it is crucial to keep applicants informed about every aspect of the recruitment process, both for the benefit of candidate engagement and a positive candidate experience.
By providing timely and transparent communication, you can create a positive candidate experience that not only increases the likelihood of securing top talent but also enhances your employer brand.
Candidates who feel valued and respected by your organization are more likely to recommend it to their friends and colleagues and more likely to be happy and productive employees if they join your team.
Additionally, transparent communication reduces anxiety and uncertainty for candidates, giving them a sense of control over their own job search and empowering them to make informed decisions.
Don't underestimate the power of clear and frequent communication in building a stronger, more successful candidate experience and deeper relationships with each prospective hire you engage.
4) Adopt fair and effective assessment processes to eliminate bias
A fair and effective assessment process is crucial not only for the employer to make informed hiring decisions but also for the job seeker to have a positive and respectful experience.
When employers use standardized and job-relevant assessment tools, they are able to evaluate candidates based on their abilities and skills rather than irrelevant factors such as their appearance or background.
Moreover, when interviewers are trained to conduct unbiased and structured interviews, they avoid making preconceived judgments and instead focus on assessing the candidates against objective criteria.
This creates a level playing field for all candidates, including those who may have less conventional backgrounds or experiences (i.e., no college degree or particular certification in a given focus area).
By collecting and analyzing data from various evaluation stages, employers can identify any potential biases or discrepancies in the assessment process, allowing them to make improvements for the future.
Ultimately, a fair and effective assessment process can improve the candidate experience by promoting a sense of respect, transparency, and equity throughout the hiring process.
5) Monitor your employer branding and work to continuously improve
An oft-forgotten component of the candidate experience is to seek feedback on your recruitment cycle and monitor your employer branding (i.e., external-facing messaging about your business).
The candidate experience is not just about the recruitment process itself, but also about how potential employees view your company as a whole. Securing insights from prospects you speak with (those who are hired, are passed on, and drop out of the process on their own accord) can help inform upgrades to your recruiting efforts.
By asking candidates for feedback, you can gain valuable insights into what needs improvement and what works well, enabling you to make positive changes that enhance the candidate experience.
Additionally, monitoring your employer branding can help you address any negative perceptions potential candidates may have of your organization, ultimately strengthening your employer brand and helping you attract and retain top talent.
In an age where candidates have many options, taking these steps can make a big difference in your ability to attract and engage the best candidates. It's clear that improving the candidate experience is key to attracting and securing top talent while strengthening your employer brand.
By investing in innovative recruitment technology like Jobvite's Evolve Talent Acquisition Suite, your talent team can leverage analytics to improve your entire hiring process.