Data-driven recruiting is strategy owned by talent acquisition, but one that certainly involves hiring managers and stakeholders. It's essentially the process of making hiring decisions based on in-depth analytics tied to one's hiring funnel and hiring plans. But, there's nuance to this approach.
Understanding how to collect data. Knowing how to adjust and optimize the recruitment process. Discovering how to analyze and improve source of hire. There are many use cases for data-drive recruitment today.
Here are answers to the questions, "What are the benefits of a data-driven approach to the recruiting process? And how can it make our recruiting team's talent acquisition efforts more strategic and impactful?"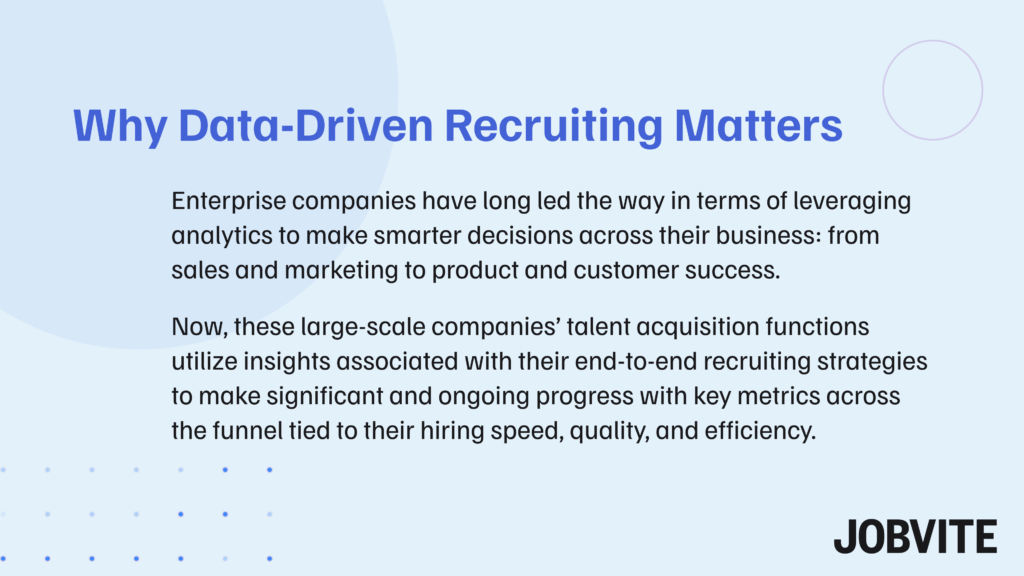 Improving diversity and inclusion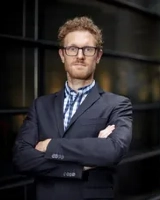 Organizations can enhance diversity and inclusion in the workplace through data-driven hiring practices. They can detect and resolve gaps in representation by evaluating data on the demographics of candidates and employees.
Targeted recruitment efforts, unconscious bias training, and the development of inclusive policies and practices are all examples of this. Johnson & Johnson, for example, employs data-driven recruiting to increase workforce diversity and inclusion.
The company collects and analyzes data on candidate and employee demographics in order to detect gaps in representation. Johnson & Johnson then takes action to close these inequalities, such as focused recruiting efforts, unconscious bias training, and the development of inclusive policies and procedures.
Edward Mellett, Co-Founder, Wikijob
Conducting pre-assessments to evaluate candidates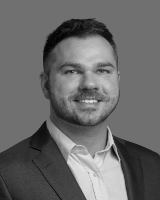 Our organization uses pre-assessments to evaluate candidates before inviting them for an interview. These assessments provide us with valuable insights into their skills, personality, and work style.
It helps us determine if a candidate is a good fit for the role and our company culture. This approach has helped us save time and resources by only inviting the most qualified candidates for interviews. Plus, it has improved our hiring success rate and retention rate, leading to a more productive and satisfied workforce.
Shaun Connell, Founder, Writing Tips Institute
Eliminating unconscious bias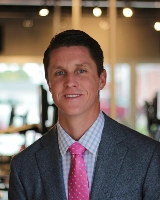 Data-driven recruiting has become an increasingly important tool in our organization as it provides us with valuable insights into how we can attract and select the highest quality talent. One example of how data-driven recruiting has benefited our organization is through the development of an algorithm that helps us identify potential candidates who have similar profiles to those of the most successful past hires.
The algorithm evaluates resumes, job experience, and other attributes of each applicant in order to provide a score that signals their potential fit for given roles.
We can also reach larger pools of talent from broader demographics, as these algorithms eliminate unconscious bias, while scanning resumes and accurately identifying candidates whose skill sets best match what is needed in each role, regardless of gender, race, or other areas of diversity.
Travis Lindemoen, Managing Director, nexus IT group
Running a check on job offer acceptance rates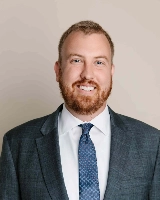 In the legal industry, it is crucial that we fill a position with a candidate who meets every relevant parameter and also embraces our ethics and values.
With every person in the lifecycle of a case contributing in their own way and increasing our chances of winning, we must make the right hires.
Therefore, our job offer acceptance rates are crucial to the success of our hiring process and the organization. In running a check on these rates, we understand where we fall short and can make quick amendments, so we can quickly onboard candidates that are a perfect fit.
These rates also tell us what we're doing right, so we can continue to include these steps.
Riley Beam, Managing Attorney, Douglas R. Beam, P.A.
Predicting hiring needs more effectively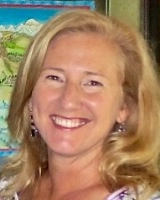 Big data is changing the healthcare recruiting industry for the better. The biggest change I'm dealing with is the early identification of hiring needs.
Data analysis is allowing companies to predict workplace expansion more effectively. Trends in workforce needs are foreseeable, giving HR time to prepare.
With years of data to look back on, things like turnover rates and industry growth are calculable in new ways.
As a recruiter, this means time-to-hire is relaxed. I'm able to focus on finding the perfect employee for the role and improving long-term fit and retention rates.
Debbie Winkelbauer, CEO, Surf Search
Examining new hire turnover rate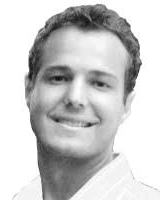 I use data-driven analytics specifically looking at my new hire turnover rate, to examine and refine my onboarding process. After digging deeper, I discovered that my onboarding process was not preparing my sales team well enough for the position.
Our customer base is primarily nurses and healthcare workers, and to be successful in selling to them, you need to speak their language.
Data-driven recruiting has helped me understand this, and empowered me to make adjustments in enabling new sales hires to be more successful.
Brian Clark, CEO and Marketing Director, United Medical Education
Shortlisting the best potential candidates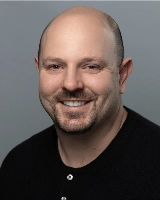 By using data-driven recruiting, organizations can make more informed decisions and ensure that they are finding the best candidates.
Let's say an organization is looking to hire a new software engineer. By using data-driven recruiting, the company can analyze data points to come up with a list of potential candidates that are most likely to be successful in the position.
This could include looking at the experience of candidates, their job histories and expertise in relevant tech, and any awards or recognition they have received for their work. This data can then narrow down a list of potential candidates and ensure the org is finding the best person for the job.
Scott Orn, Chief Operating Officer, Kruze Consulting
Reviewing candidate experience scores and making adjustments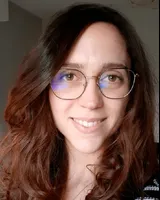 In our org, we use candidate experience scores to gain insights on how to improve our recruiting protocols and communication. On the one-month anniversary for new employees, we have each person complete a 15-question survey to gather feedback regarding their recruitment process.
This 15-question survey (each question scored from 1 to 10) encompasses all stages of the recruitment process. From initial contact through onboarding. We then input this data into our database and subsequently keep a close eye on the average score for each question or stage.
If the average score for a particular question/stage dips below 7, it signals to our team that we have to make adjustments to that stage of our recruiting process.
Janelle Owens, Human Resources Director, Guide2Fluency
Hiring based on predicted employee lifetime value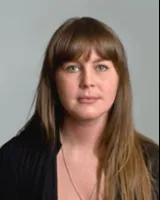 When it comes down to it, recruiters want to know two things about candidates:
A) Are they going to perform well in their role?
B) Are they going to stay in their role?
Naturally, both are important, as short-lived top performers and long-standing low performers both represent poor hires.
Employee lifetime value (ELV) combines both metrics into a single number. It provides an estimate of how much value each employee brings to the table over the course of their employee lifecycle.
For example, to calculate ELV in a sales role, you can multiply their average yearly sales total by the number of years worked, serving as a useful proxy for overall quality.
By using talent analytics, we can predict a candidate's ELV, maximizing the probability of hiring high-performing and strong-fitting employees. This data-led approach has allowed us to identify many diamonds in the rough, vastly improving the quality of hire compared to more traditional hiring practices.
Chloe Yarwood, HR Manager, Test Partnership
Download our Data-Driven Recruiting Handbook for to learn how an insights-centric talent acquisition approach can help you hire smarter and faster in the years ahead.