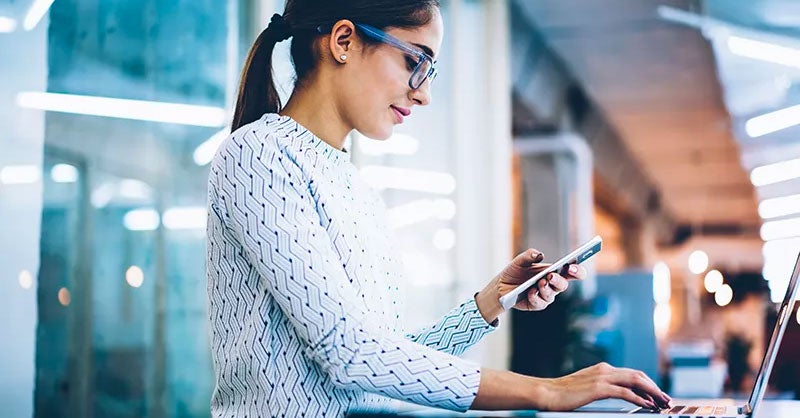 Text messages are among the most powerful communication tools in the arsenal of recruiters today. They can be used to connect with and maintain contact with candidates during the hiring process, while also being used to increase the chances of a new hire having a more positive onboarding experience. A survey of 1,000 employees across the country indicated that 64% of new hires are less likely to remain with the company if their experience with onboarding is negative. With U.S. companies devoting an average of 24 days and $4,000 to identify and hire each new employee, the incentives to keep that employee in the organization are high.
Targeting Passive Candidates
It is not sufficient in today's recruiting environment to wait for candidates to initiate contact. Indeed, 75% of people who currently have jobs are open to other opportunities. Specially targeted text messaging can home in on candidates who have the right interests and experience to make them likely both to want the job and to be capable of performing it. Opt-out rates are low with this sort of targeted recruitment because the messages can be customized to the candidate pool, especially when the candidates have prior contact with recruiters.
Supporting Follow-Through
Communications via text can be automated to maintain contact with candidates with any number of goals in mind. Campaigns can be designed to "drip" contact with candidates, automatically sending scheduled texts to prepare candidates to interview, remind them of an upcoming interview, link them to personality assessments, or even provide directions to the interview location. Roughly 10% of all potential new hires do not show up for scheduled in-person interviews. That's a costly problem considering the significant resources that are expended in identifying the candidate and the time spent preparing for, and then waiting in vain for the interview. Targeted text messages sent during the run-up to the interview can help your company avoid such wasteful expenditures and encourage only the best of your candidates to follow through.
Getting to 90 Days
During their first 90 days in a new position, employees are likely to remain in contact with the recruiter who brought them in. This is especially true in cases where the recruiter makes efforts to maintain the relationship. Text messaging can be used to automate regular contact; messages can be designed to provide information about company welcome events or benefits. They can also ask new hires about the onboarding experience and keep them engaged until they have settled into their jobs. Text messages can be used to schedule post-hire contact like breakfast meetings or lunches, and they can remind candidates and new hires about paperwork and other administrative tasks that need to be handled.
With automated text message communications, recruiters can quickly and efficiently implement campaigns to keep new hires engaged and avoid potential problems during onboarding. Talent acquisition software and ATS systems can make your recruitment efforts more efficient and more fruitful. From identifying candidates to getting them to the interview and beyond, text message campaigns can be used to identify, target, hire, and retain the best people for the job.