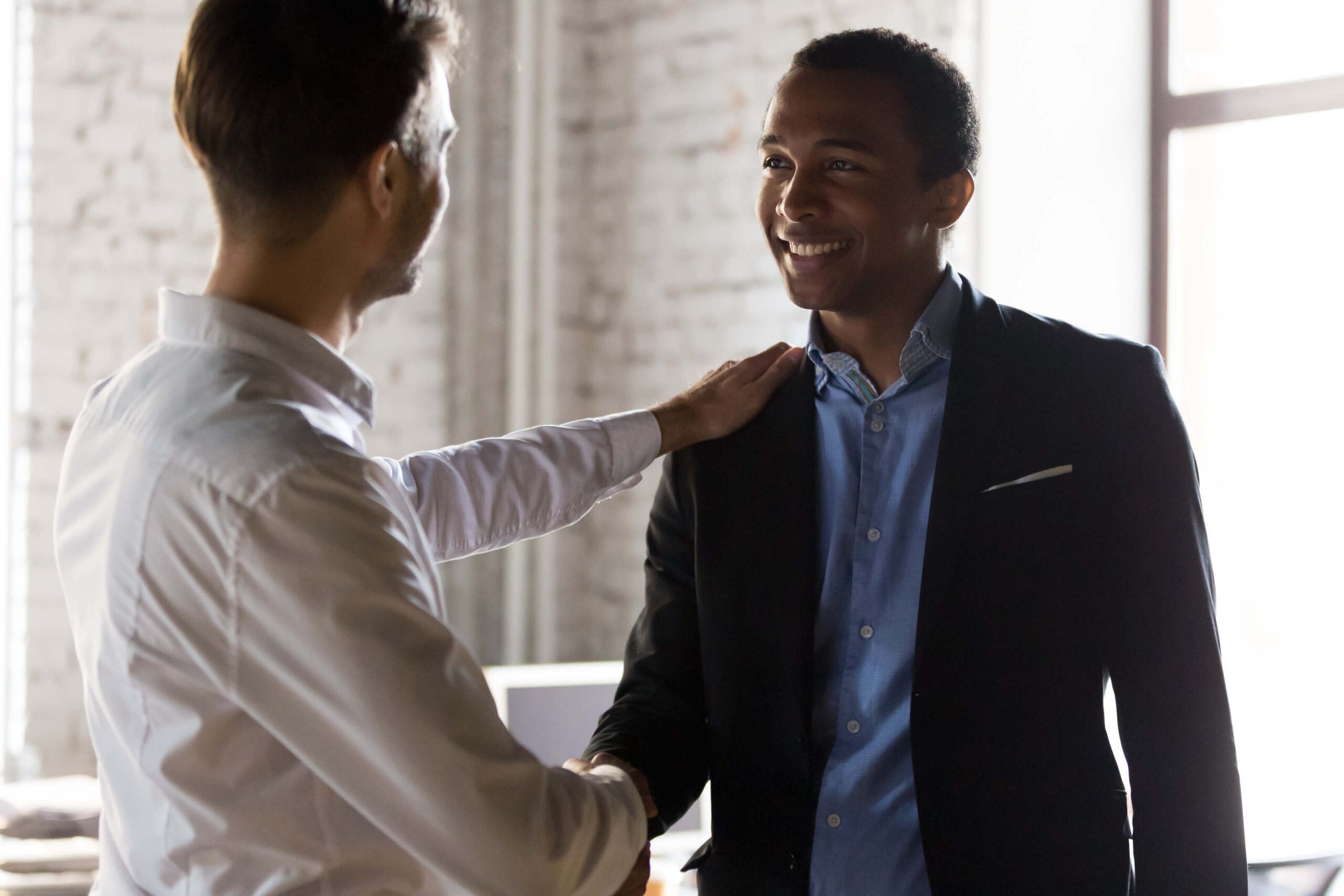 The satisfaction level with the candidate journey and candidate experience quality go hand in hand.
By ensuring each active job seeker and passive prospect you engage seamlessly advances from one stage of the candidate journey to the next is your best bet to converting them into new hires (and, indirectly, retaining them for the long run). At the same time, your online and offline efforts during the recruitment process contributes to a positive experience for ideal candidates you interview.
But, you can't simply focus on ensuring certain parts of the candidate journey are effective.
Instead, you and your enterprise hiring team must liaise closely during the entire full life cycle recruiting process — from the second a candidate applies for a job to when they're onboarded by HR — to ensure each touchpoint has a purpose and helps you improve the candidate experience.
Only then will you see your candidate Net Promoter Score and conversion rates grow as desired.
7 important candidate journey touchpoints
From ensuring a seamless job application process on your careers page to making it clear who the points of contact with your company are at the onset of the TA process, there are several parts of the candidate journey "map" to focus on improving to appeal to your target candidate personas.
Seven industry experts share the distinct touchpoints they believe are the most vital for large-scale employers to nail — ones that can ultimately be the difference between filling roles with top talent quickly and efficiently and seeing critical requisitions go unfilled for months (or even quarters).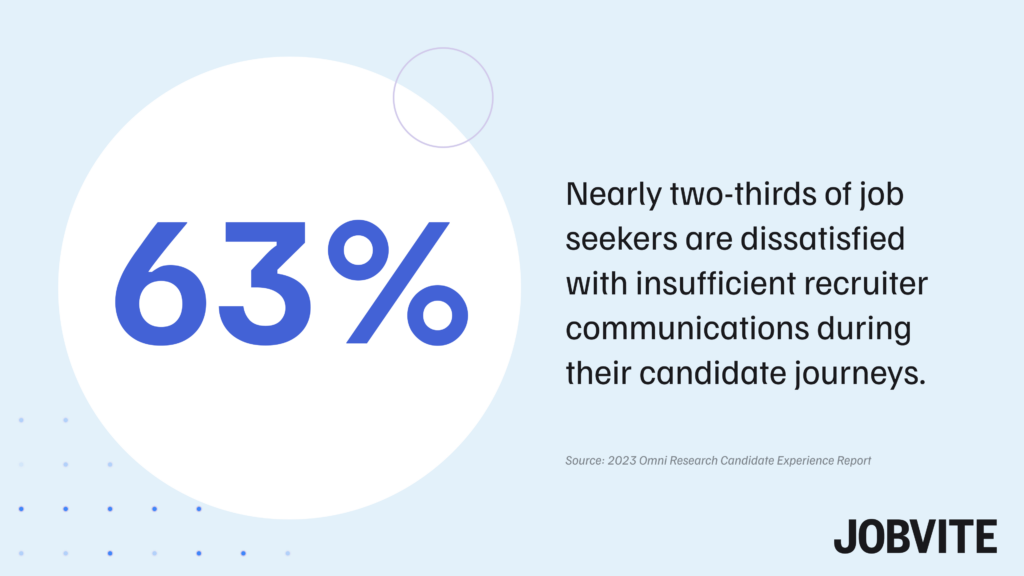 1) Impress candidates with your employer branding 
The pre-application stage is a crucial touchpoint in a nurture funnel because it is where the candidate journey begins. In other words, prospects' first impression of your company is your employer branding. This informs their perception of your organization.
A well-planned pre-application campaign entices job seekers to take the first step in the funnel.
They can pull from their prior experience as a customer or simply with navigating your company website. These interactions ultimately motivate them to be part of the team and decide to apply.
Brogan Renshaw, Director, Modelers Central
2) Incorporate video in your recruitment marketing
Use compelling videos in your recruitment campaign to increase awareness among job seekers. Apply this when creating job advertisements, then post the content online to draw people's attention.
Videos are essential candidate journey touchpoints that boost job posting views. Potential leads find it more exciting and relatable compared to ads that only display texts and static images.
Moreover, videos are great tools to showcase company culture. Your content must reveal how your business operates daily and how employees interact with each other. Showing clips of actual office scenarios allows the applicants to have a glimpse of their careers. It also ensures they know their future job roles and helps them assess if the workplace culture aligns with their values.
Lilia Tovbin, Founder and CEO, BigMailer.io

3) Leverage the top social media channels to interact
The funnel begins long before a job prospect applies for a role. Your first significant touchpoint with most recruits is on social media, where they're interacting with your brand, and, if they've moved into the interest phase, possibly vetting your culture to see if it's a good fit for them.
Every interaction on social media is an opportunity to impress potential candidates. Or disappoint them.
By crafting posts that describe your brand without over-hyping it, regularly interacting with followers, and quickly responding to comments/DMs, you'll find better-quality candidates ready to apply for your latest job postings.
John Li, Co-Founder and CTO, Fig Loans
4) Communicate right after receiving applications
During the application phase, candidates often reach out to dozens of opportunities at the same time. Timely responses help your org to stand out and keep the momentum for any future communication. Even if it's just a short acknowledgment of receipt, a fast, thoughtful response makes a big difference.
Fortunately, some applicant tracking systems allow for this automated response after submissions.
Ben Travis, Founder, HR Chief
5) Automate SMS updates on the hiring process
Text messaging offers a great way to add more touchpoints to your sequence, moving the process along quickly and maintaining candidates' interest without tying up your hiring manager's time.
Automate interview requests and timeline updates so that candidates know they're not slipping through the cracks of your hiring process. Though some businesses automate these messages via email, they can often be caught in spam filters or missed in a full inbox.
By harnessing SMS to send these messages, you're creating more engaging and personalized candidate journey touchpoints and guaranteeing your messages are seen faster than ever.
Anthony Martin, Founder and CEO, Choice Mutual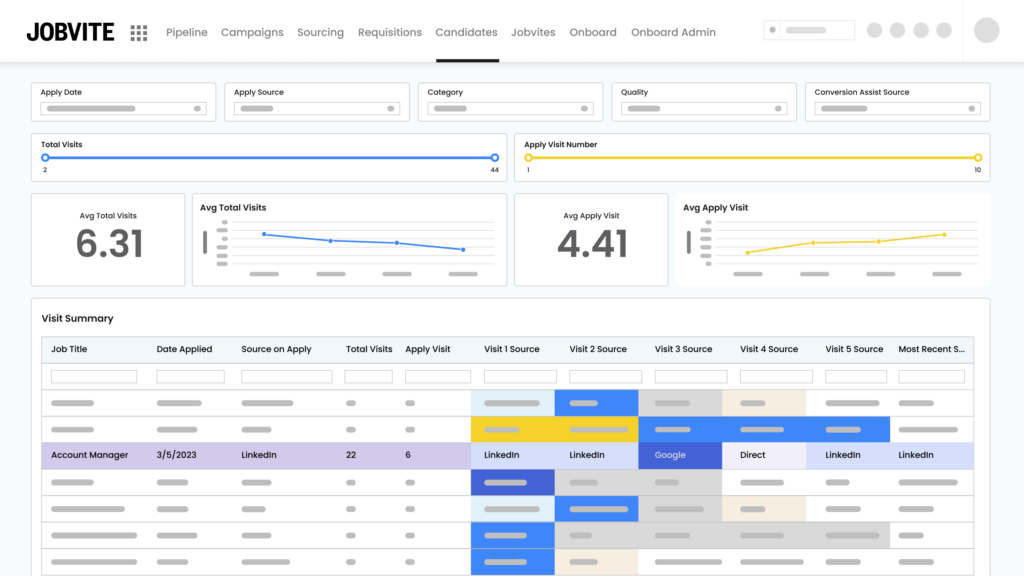 6) Write engaging nurture email subject lines
If your subject line is not engaging, interesting, or enticing enough, the email may be deleted without even being opened. Moreover, if your subject line is not properly crafted, recipients may be turned off and hesitant to open the email, which could lead to them unsubscribe.
This can lead to a low open rate — and wasted time, effort, and resources for your talent team.
In short, it is highly important to ensure that your email subject lines are both engaging and concise so that you can connect with your potential candidates, as well as stay on their radar.
Farhan Advani, Co-Founder, BHPH
7) Create a Smooth Onboarding Process
Ensure a smooth onboarding process to positively condition the minds of the new hires.
Onboarding is as vital as the rest of the recruitment funnel. This is when all qualified candidates are introduced to their roles, including their workstations and the people they will be working with.
Remembering the names and faces of all employees is challenging for someone starting a new job.
That said, schedule short meetings for the newbies during their first few days. Let them use this time to introduce themselves to their colleagues, especially those with whom they will work closely.
Adam Garcia, CEO and Owner, The Stock Dork
Enhance your the quality of candidate journey job seekers experience with your brand by leveraging our ATS's advanced recruiting capabilities. Schedule your Jobvite demo today.