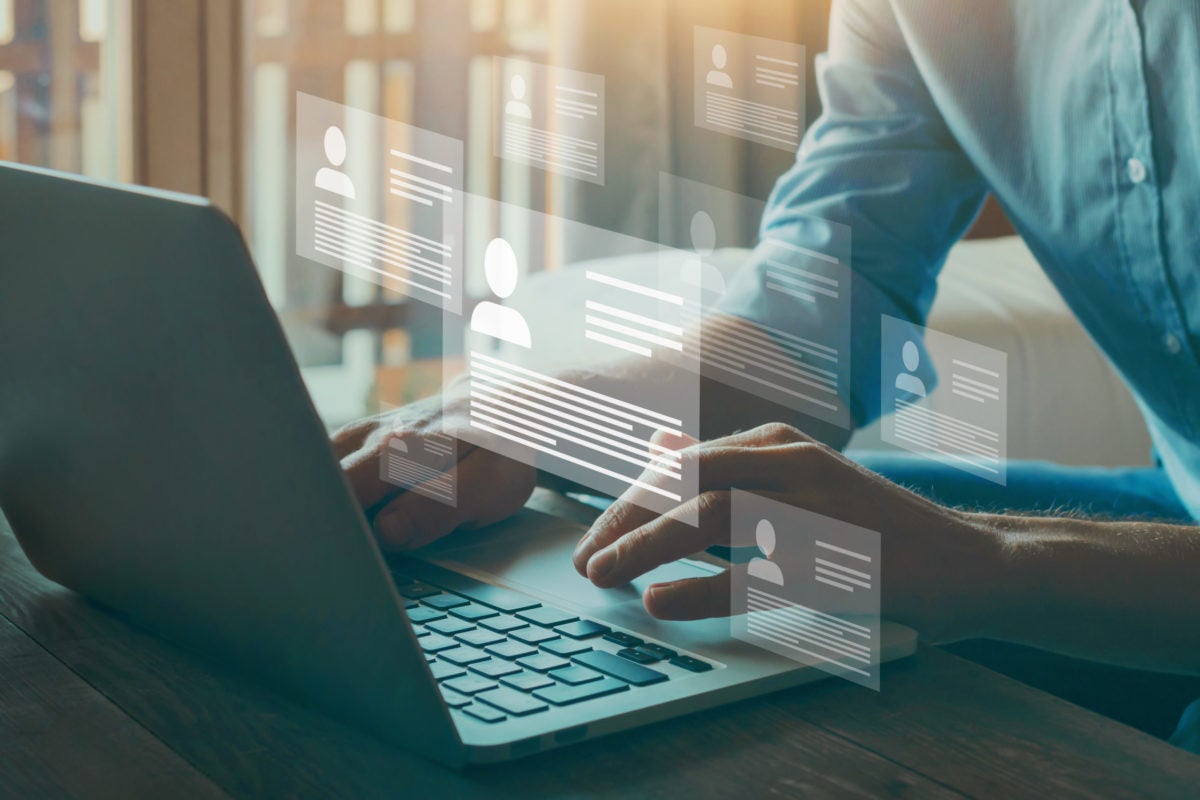 Candidate sourcing forms the bedrock upon which your entire recruitment process is built.
Sure, your company also wants those actively looking for jobs to apply via your job postings on your career page and other online communities where you post openings.
But, the truth is the best talent acquisition teams understand candidate sourcing — the recruiting of passive prospects — is how they can find high-quality professionals and engage them to learn their interest in open roles.
What the modern candidate sourcing process entails
Candidate sourcing is proactively identifying potential candidates to fill job openings across your org.
Add in those who apply for positions on job boards and referred prospects submitted via your employee referral program to your sourcing efforts, and you end up with a robust talent pipeline that can greatly aid your team's recruitment efforts (and appease your hiring managers and executive staff).
Sourcing goes hand-in-hand with candidate engagement and recruitment marketing, with the goal of finding the right talent, actively interacting with those candidates, and moving them to the point of conversion.
Sourcing often has the specific end goal of supporting recruiting to hire the right person for the right role, but it can also be used as a tool for augmenting your candidate database.
By broadening your talent network through scouring numerous online career communities, your recruiters ultimately have a wider range of prospects to choose to engage.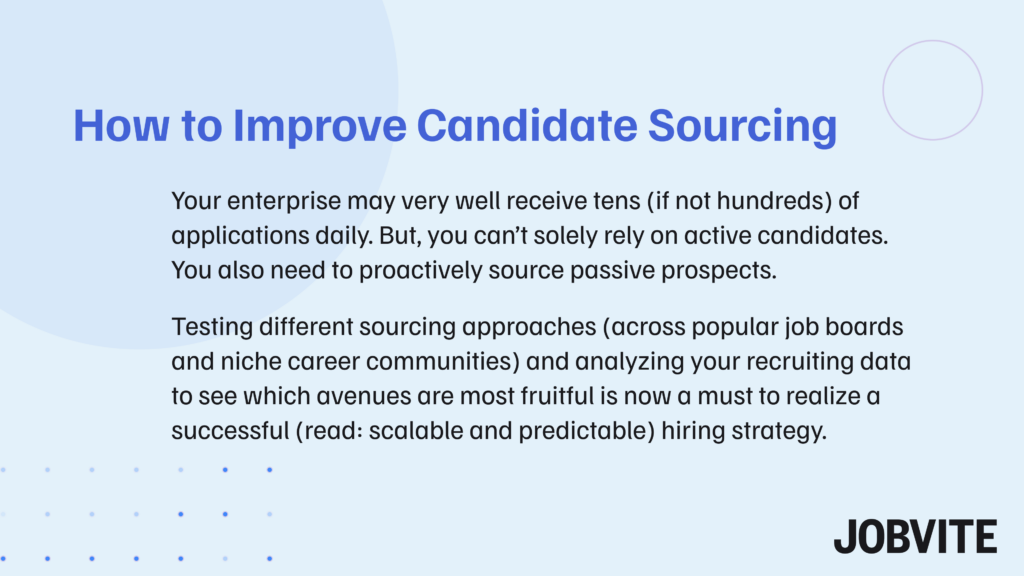 How to improve your candidate sourcing strategies
"When competition for top talent is fierce, as it is today, you need to broaden your methods of sourcing candidates," a quarter of talent pros and consultants recently wrote for Harvard Business Review.
And they're right. Enterprise employers like yours can only succeed in a competitive labor market by turning over every rock to find high-quality candidates who can help move the needle for their orgs.
Here are a handful of candidate sourcing strategies that can help you pinpoint premier prospects.
1) Be specific with and streamline your candidate searches
Having a well-thought-out sourcing strategy requires companies to consider the types of individuals they want to fill their open positions. That means creating clear and comprehensive candidate profiles in your applicant tracking system is a must.
Only then can you and others on your TA team easily resurface recently sourced talent and older prospects you previously engaged months (or even years) ago.
When conducting prospect searches online or in your recruiting database, don't limit the search to generic queries based on the job title, location, or qualifications. Those are all important things to consider when searching for strong-fit candidates.
But, they're not going to give the depth or quality of results you seek to fill roles.
Instead, be detailed. Use semantic search terms related to the position's responsibilities and associated technologies or companies. Also, use modifiers and Boolean operators to zero in on the exact kind of candidates you're looking for.
Better yet, consider using tools like Zero-Click Intelligent Sourcing to eliminate manual search and automatically identify candidates for every new and existing job within your company's ATS.
The kind of advanced sourcing functionality automatically processes every job in your ATS and attaches qualified candidates in your talent pool to that opening (or "opportunity") for further consideration.
No more having to manually comb over profiles to find top-tier talent.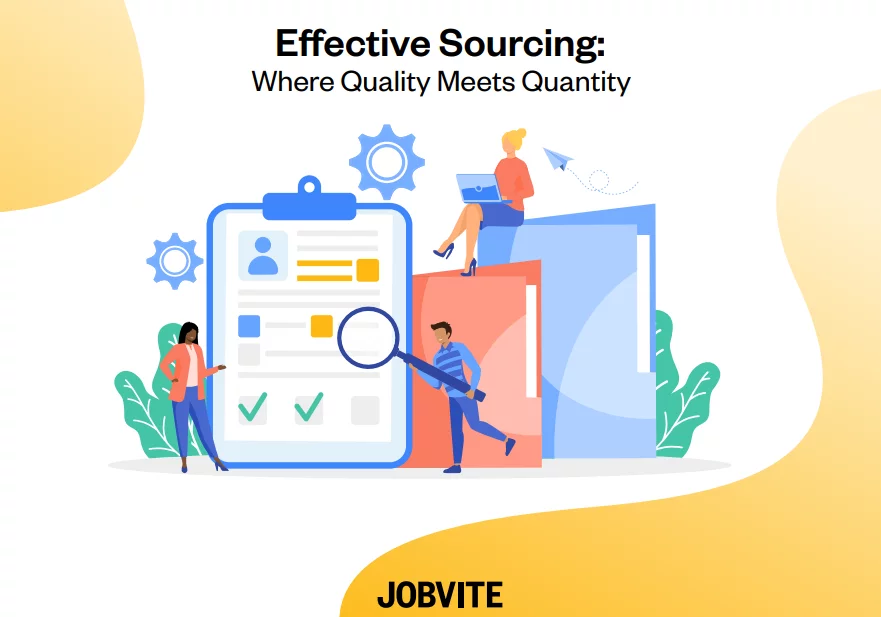 2) Maintain a strong candidate sourcing pipeline
Speaking of your recruitment database, a vital element of any successful candidate sourcing strategy today is not just looking back to find previous candidates and applicants, but to proactively engage them with compelling messaging to entice them to want to learn more about a new opening.
An ideal type of older prospect to revisit is the silver-medalist job candidate.
Because you will source qualified talent for each role, but typically only hire one person for each position, make sure you take the opportunity to keep in touch with talent. That is, ensure silver-medalists aren't forgotten and are labeled as such in your system for future potential outreach.
At some point down the line, your TA team will want to reengage these formerly final-stage candidates who made it through the interviews, but were not selected. In fact, turning to these individuals can save you time from having to source net-new passive prospects — an added bonus.
Just be sure to personalize your communications to these individuals and remind them who you are so you can refresh their memory about past engagement.
For instance, if they previously interviewed for a developer role, note as such in the intro of your email to them and relay which new, similar role that's now open may be of interest to them.
3) Try multiple avenues to find passive prospects of interest
When sourcing candidates, it's important not just to wait for job seekers to find you. The whole point of any good sourcing strategy should be to actively cultivate new candidates for potential hires.
That means looking at passive candidates who are not actively seeking a new position.
"The most practical approach to passive recruiting is prioritizing external communications, such as sharing glimpses of your company culture and mission on social media, as well as the impact your company is having on its customers, industry recognition and workplace benefits," BrightPlan CMO and Head of People Neha Mirchandani recently shared with Forbes.
Passive candidates can be found in a variety of ways: from browsing Glassdoor and LinkedIn profiles to attending in-person industry networking events.
It's important to remember that the resumes of passive candidates aren't always up-to-date though, so be careful. You'll want to cross-reference these individuals' information across sources and even ask some for clarification on experience and qualifications.
4) Identify your top sources for talent — and double-down
When sourcing candidates, you shouldn't just be assessing potential employees. You should also be evaluating the sources themselves. That means identifying the sources that have yielded the most positive results for your business. (And, conversely, getting rid of poor-performing sourcing avenues.)
Ask yourself:
Where have we had the most success in finding talent online and offline?
Where have we converted the most active candidates into new applicants?
Are the major job boards our best source for top talent? What about niche ones?
And what about employee referrals? Are we getting regularly referred talent?
You should also routinely monitor your recruiting analytics to help you make smarter, faster decisions about which passive candidates to advance in your funnel and extend offers to.
For example, you should know how long it takes you, on average, to fill a position and tie that hiring speed data to your sources leveraged to gauge their effectiveness (or lack thereof).
Similarly, compare your own time to hire with those of other companies in your industry to see how you measure up. Using TA-centric benchmark can help you discern what you should be doing differently and note where you can optimize your hiring process to accelerate time to hire.
Learn how your talent team can leverage our built-in candidate sourcing capabilities to amplify your enterprise recruiting efforts. Schedule a demo with our team to learn more.