What just happened?
As the year – and decade – comes to an end, we at Jobvite think it now makes sense to start a dialogue with smart people about the next ten years in talent acquisition, about emerging technologies that can help – and about the nature of employment in the long term.And as we have (hopefully) just completed the worst economic downturn since that big one in the thirties, it's a good time to re-think a few things.This is a unique moment.
Remember a little over a year ago when we all huddled with our loved ones and braced for a really big downturn? The U.S. economy had just shed 24,000 jobs in October of 2008, but we all knew it was about to get worse. (I was one of the many commenting in this vein last year in a blog post on Cheezhead.)
And, boy, did it get worse. The next month, November 2008, we lost 22 times that amount of jobs, 533,000…and the losses have stayed at 6-figures a month ever since – until last month which saw job loss drop back down to 5-figures with 12,000 jobs lost.
Now, as we now walk outside to explore the damage, the reality is setting in that life cannot go back to the way it was. As many are saying, we need to prepare for the "new normal" (see McKinsey and Brookings on the topic.)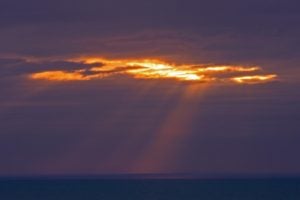 While it is clear that the world has changed, the more important question is what does this mean? I think it means that we have to seriously rethink – and literally rework – much of what we do in business, including how we find, hire, and manage people.
As this economy begins growing again, we will not be able to return to old ways of doing what we do.  Why?  Staffing, recruiting and advertising budgets have been slashed…and are not coming back in full.  Unemployment shot up 58% in 12 months and is more than double what it was 2 years ago. Though it appears to have started to decline,  – it is not dropping by half in the near term. Not only can we not afford the practices we developed in the go-go bubble days, I suspect they just will not work in this new environment.
Certainly, this is a big topic.  You can expect us to talk about – and seek data and opinions from other experts and readers  – how people are changing, not only the way they hire and manage people, but also the implicit "contract" between companies and the people who do the work – from the perspectives of  employees, recruiters, human resources, hiring managers and executives – and importantly from job seekers and candidates, as well.  Just what have we realized this past year about finding work and finding workers?
Of course, we also believe this blog will be an effective way for us at Jobvite to learn from each of you about how we can grow and evolve our products to better serve all constituents.  So, you can expect to see product updates, company announcements, sure…but what we primarily want to do is to find out what is really going on as we change what we do…and the only way I know how to do that is to ask questions and share the conversation with others.
So, what are the new assumptions we must now have about how people look for work and workers – and what hasn't changed? Next, we will take a shot at framing "the new normal" from the vantage point of employer, jobseeker and recruiting professional.
Read on for Part 2 of this post.