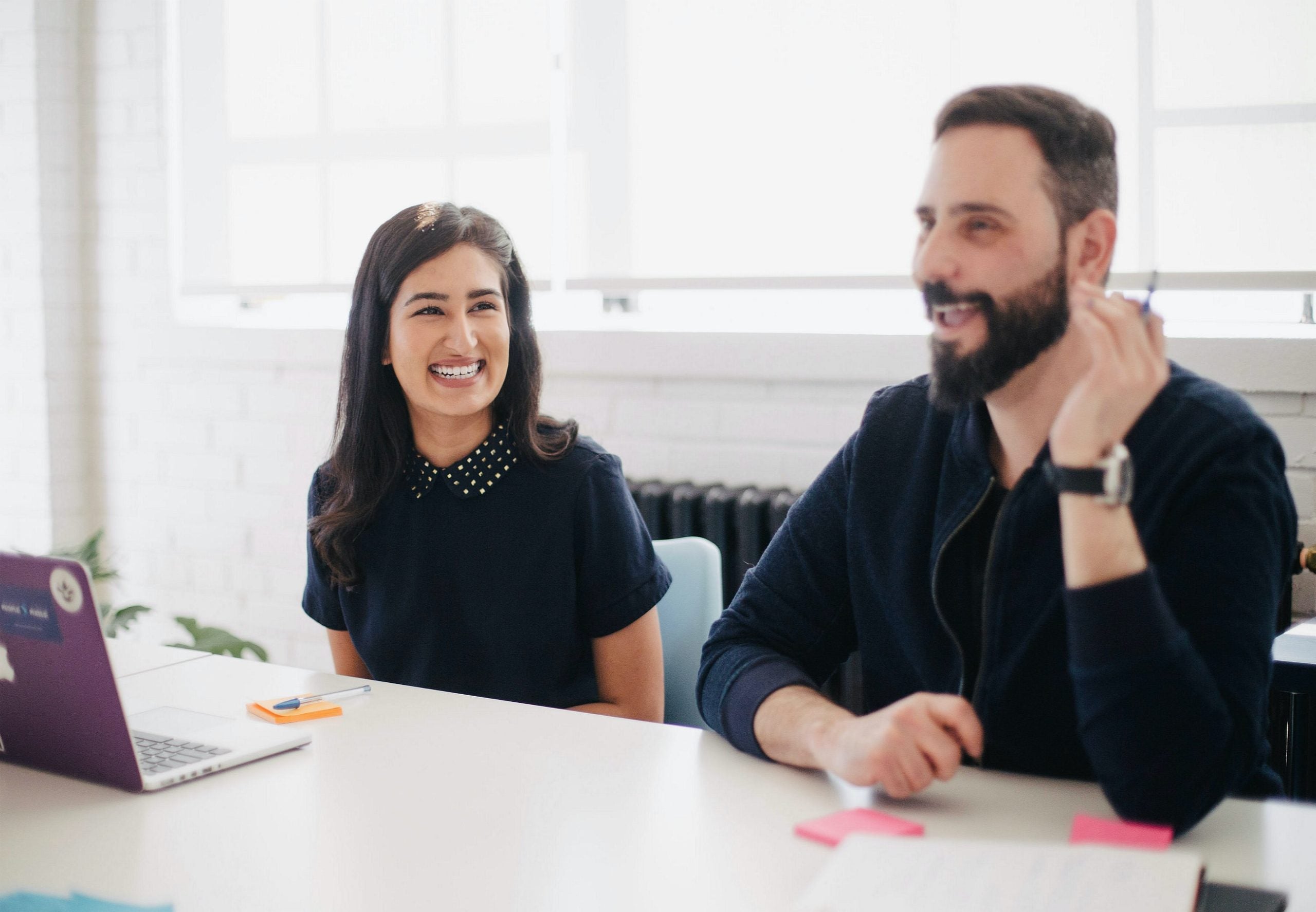 Just as your business leadership adjusts the workforce plan for your organization quarterly, you and your talent acquisition team must modify your hiring strategy just as often (if not more so) to ensure you source, nurture, and convert the right talent for your company.
From better engaging remote candidates to writing highly optimized job descriptions, here are 12 expert ways you and your TA team can take your hiring strategy to new heights in the years ahead — and, in turn, improve your hiring speed, quality, and efficiency.
1) Focus on fostering remote engagement
Despite a push from hiring and talent acquisition leaders to return to some semblance of "normalcy," it's likely that businesses will be forced to contend with a largely decentralized, distributed, and remote talent pool for the foreseeable future.

In order to stand out in the current talent market, companies should prioritize engaging potential candidates in a remote setting, meeting them where they're most comfortable.
By inspecting how your company engages with both current and prospective staff, you can ID ways to improve employee loyalty and show your org's ability to function smoothly in a remote environment.

Promoting an engaging company culture through this remote engagement should be less about physical perks, such as in-house ping-pong tables or artisan coffee, and more about the steps that will be taken to onboard and support new employees — regardless of location.
Brands that can demonstrate a commitment to remote engagement are highly appealing to top talent.
Teresha Aird, Chief Marketing Officer & HR Lead, Offices.net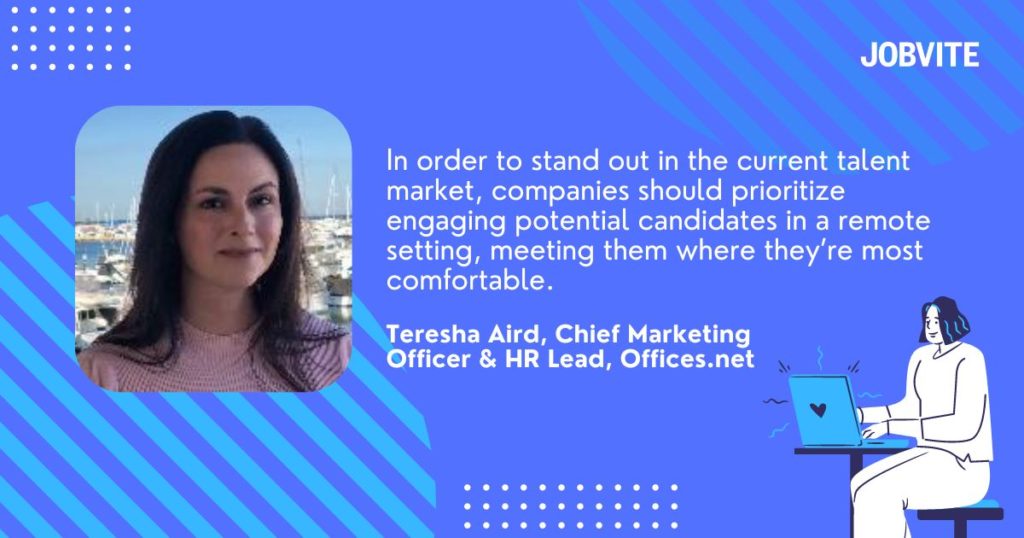 2) Keep up with shifting candidate priorities
Your candidates' priorities are shifting, so your focus must move with them for the best success. Overhaul your hiring practices, compensation, and perks to give candidates more of what they want, like fair compensation, flexibility, and work-life balance, and less of what they don't.

With inflation increasing living costs, compensation is even more important than balance and flexibility — increase salaries to account for higher expenses. While work-life balance priorities dropped as financial pressures grew, it's still high on the list of importance.
Clearly communicate company values during the hiring process and provide better pay transparency — both have become differentiators in the current job market. Watch how candidates' priorities shift, and make swift moves to keep open roles as attractive as possible.
Ruben Gamez, Founder & CEO, SignWell
3) Consider reaching out to people who left
Consider a powerful re-hiring strategy. Given today's talent scarcity and the demand for A+ talent, why not remember the top performers who left in recent years and invite them to return? 

Think about launching a "We Want You Back!" campaign Inviting and rehiring top performers can be equivalent to adding the productivity of several B and C performers.  
These re-hires also know the business culture, have relationships with present staff, and can start strong. Their return also shows to current employees how company leadership is enlightened and committed to a positive and productive work environment.
Bill Gunn, Principal Consultant, G&A
4) Offer more remote work options
Remote work has increasingly become a normalized part of the work culture. From remote cybersecurity jobs to work-from-home UX design roles, every industry that is gunning to be relevant and attract top talent has had to succumb to this trend. 
Only some employees are eligible to work remotely, but a lot of roles have made the switch to make many candidates wary of in-person roles. This trend has led to candidates favoring organizations offering remote options.
Organizations not offering them are set up for a challenging next few years in the recruitment market. Offering hybrid schedules or flexible options will attract candidates and make the hiring process far more accessible and more robust.
Yongming Song, CEO, Live Poll for Slides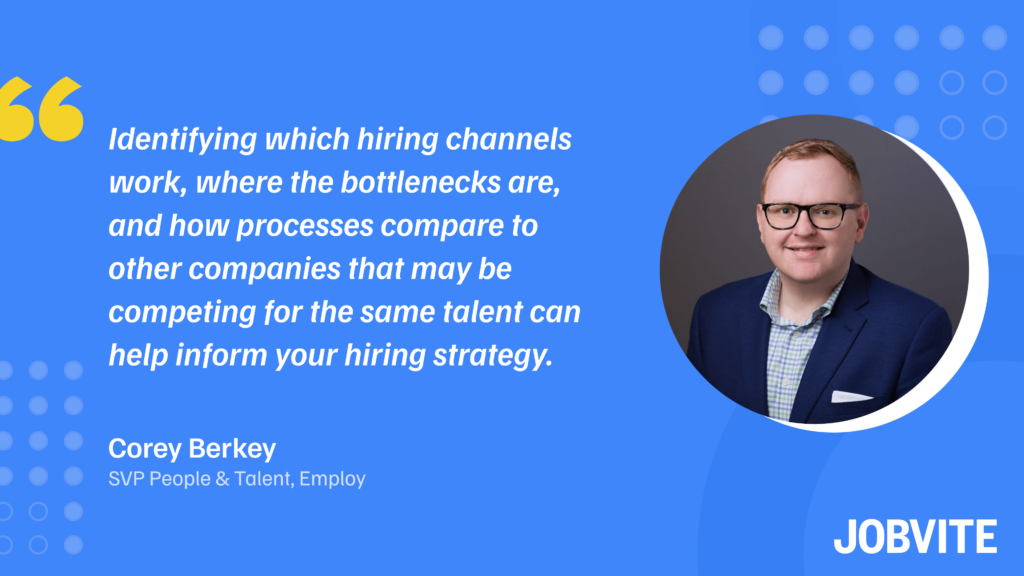 5) Build a talent network
It is important to build up a network of potential candidates who are interested in working with your organization. This includes identifying high-potential candidates across sources, engaging with them through social media or other digital platforms, and maintaining relationships with them. 
Doing so will help you stay ahead of the competition in hiring in the coming years by providing access to a larger pool of qualified candidates. Moreover, it will help you create a more diverse hiring pipeline, allowing for greater flexibility when filling positions.
Tzvi Heber, Founder, CEO, & HR Head, Ascendant Detox
6) Use sponsored employment to stand out
Since thousands of jobs are uploaded every day, your job listing's visibility may eventually decline. A sponsored job is one of the finest strategies to guarantee that your job ad remains distinctive.
In any relevant search results, these premium postings will be more prominent and won't drop in prominence over time, like free job listings, which can draw in more qualified applicants.
As soon as you pay to post a position, you'll also gain access to Instant Fit, which provides you with a list of applicants whose resumes match your job requirements on Indeed right away.
Kurt Uhlir, Chief Marketing Officer, Kurt Uhlir
7) Explore more hiring processes with new tech
I've always used data for recruiting purposes, but as technology progresses, the possibilities are growing. I'm no longer limited to hard skill evaluations. I'm now better able to consider a candidate's holistic suitability for any position.

Soft skills, like emotional intelligence, team cohesion, and effective communication often determine how well an employee adapts to a new workplace. By combining psychological and sociological surveys with data collection techniques, I'm placing candidates in their ideal work cultures. 
This is a crucial metric for long-term success because inefficient hiring processes can lead to work stoppages and delayed projects.
Rob Reeves, CEO & President, Redfish Technology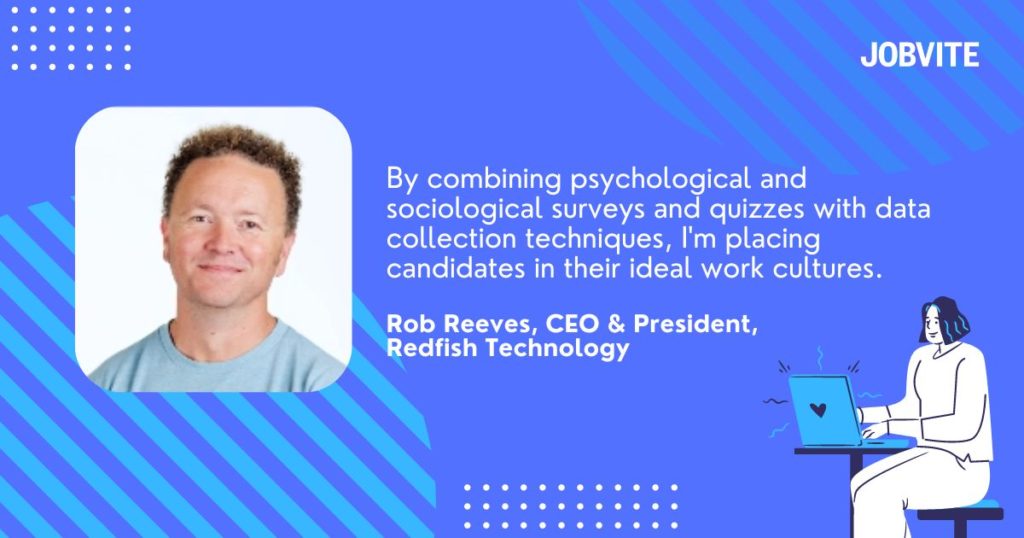 8) Hire those who align with your brand mission
In my experience, the most challenging aspect of hiring for senior or executive positions is finding someone who not only has the skills and experience, but also fits the culture the company strives for.
These higher-level employees often already have a well-established style of leadership, and any attempts at shifting it to fit the values of the new workplace can be a real challenge. That's why I'd recommend trying to look for someone who already fits your approach. 
Make it a year to build the recruitment process around company culture. This way, you'll ensure that the values you want to uphold at your workplace aren't just words written somewhere on the wall; they're real guidelines according to which employees function daily.
Piotrek Sosnowski, Chief People & Culture Officer, HiJunior
9) Engage in social media recruiting
As the world of work continues to expand, we increasingly use social media to recruit and hire. 
Engaging with potential candidates and gaining a sense of their skills, personality, interests, and qualifications in order to ensure an overall company fit is becoming increasingly possible and effective via targeted social media recruiting, particularly on LinkedIn.
Identify top talent and build relationships with candidates more aggressively through social media rather than going through employment agencies. Learn about prospective candidates through their profiles and pursue them personally by establishing a rapport.
This helps us interact with creators, marketers, developers, and writers directly, engage with their content, introduce them to other employees online, and establish a friendly but professional rapport.
Kyle Kroeger, Founder, Via Travelers
10) Automate your screening process
With such a tight hiring pool, you can't afford any recruitment downtime. Adopting new AI-powered headhunting tools gives you 100% up-time as you search and screen new candidates hands-free.
It also greatly helps reduce the biases that human recruiters unwittingly bring into the screening process, thanks to advanced machine learning that's becoming more intelligent daily. With 35% lower employee turnover, AI's unbiased processes help find a better fit for every role.

AI screening reduces traditional costs by up to 75%, giving your team more money and time to invest in wooing and landing great hires when they have countless other job options available.
Maximilian Wühr, CGO & Co-Founder, FINN
11) Develop a strong(er) employer brand
One of the best things we are doing to prepare our hiring strategy is developing a strong customer brand. I believe that in the new year, employers are going to be increasingly focused on finding candidates who are not only technically qualified, but also a good fit for their company culture. 
By developing a strong customer brand, we are showcasing our ability to not only be the best training group, but also to build relationships and contribute to a positive team dynamic.
I think this is an important attribute that will become even more valuable in the new year, and I would encourage other businesses to work on their own brands as well.
Derek Bruce, Sr. Director, Skills Training Group
12) Craft unique and optimized job listings
As more and more job seekers search for open positions online, businesses are turning to content marketing to make their job listings stand out.
Crafting a unique and attractive job listing can have significant benefits, such as ensuring that you stand out to notable candidates and improving your overall business brand.

In addition, writing an optimized job listing that touches on relevant keywords can help employers reach a broader audience, as these types of listings will be more likely to appear near the top of relevant search engine results. 
Furthermore, job seekers may be more likely to apply if they are presented with a well-crafted summary of the position's expectations and requirements, as opposed to vague generalizations.
Ultimately, despite the time and effort required, writing an engaging and optimized job listing will pay dividends by providing your business with the best possible chance to hire the ideal candidate.
Jessica Munday, People & Culture Manager, Custom Neon
Discover how you can enhance and optimize your enterprise hiring strategy with Evolve, our unified Talent Acquisition Suite. Schedule a demo with a Jobvite representative today.