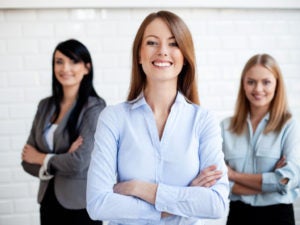 Today, we announced that Jobvite will be a Platinum Sponsor for the 2014 CandE Awards. The CandE Awards—short for Candidate Experience Awards—have been presented annually by the non-profit Talent Board since 2011 as a way to recognize companies that provide the most positive experience possible to job seekers. This year's winners will be announced in Chicago on September 18.
As a Platinum Sponsor, we're proud to salute those organizations that have successfully stepped up to this important challenge. We know how critical the candidate experience is when vying for skilled talent in a competitive landscape, yet we also understand that meeting candidates' needs can be difficult and time-consuming if the right tools aren't in place. When organizations make the effort to find and implement the technology they need to improve the candidate experience, job seekers notice. In fact, that's how the CandE award winners are selected—from a survey of over 45,000 real applicants who applied for positions with approximately 95 companies.
Of course, Jobvite is all about helping companies deliver a better candidate experience. Our complete recruiting platform includes the innovative technology recruiters need to quickly and easily improve the way job seekers navigate the hiring process, from start to finish, with everything from branded career sites, to full mobile functionality, to video interviewing.
We're excited to be a part of the 2014 CandE Awards, and we can't wait to see who will take the honors home. Visit the Candidate Experience Awards site for more information on the event.