Last fall, we announced that Jobvite was named a leader in the G2 Fall 2020 Reports because of generous reviews from customers on sites like G2 and Trust Radius. We're thrilled to announce that we've done it again! It's amazing to be named a leader in so many categories that show our dedication to helping recruiters grow.
It's been a year of hard work and commitment to helping our customers recruit and hire top talent faster. Continuous innovations from our product teams have allowed us to roll out solutions in an ever-changing HR tech space. Solutions like Job Description Grader and Zero-Click Intelligent Sourcing give our customers a comprehensive technology stack to find top talent fast. And we're just getting started.
We're so thankful for the valuable feedback from our customers. Based on this feedback, G2 has named Jobvite a leader in several categories of their Fall 2021 Reports. These categories include:
Applicant Tracking System (ATS)
Candidate Relationship Management (CRM)
Onboarding
Recruitment Marketing
Video Interviewing
What customers love about Jobvite
It's an honor to be named a leader in all these categories for another year in a row. Here's what our customers had to say about using Jobvite's end-to-end talent acquisition suite.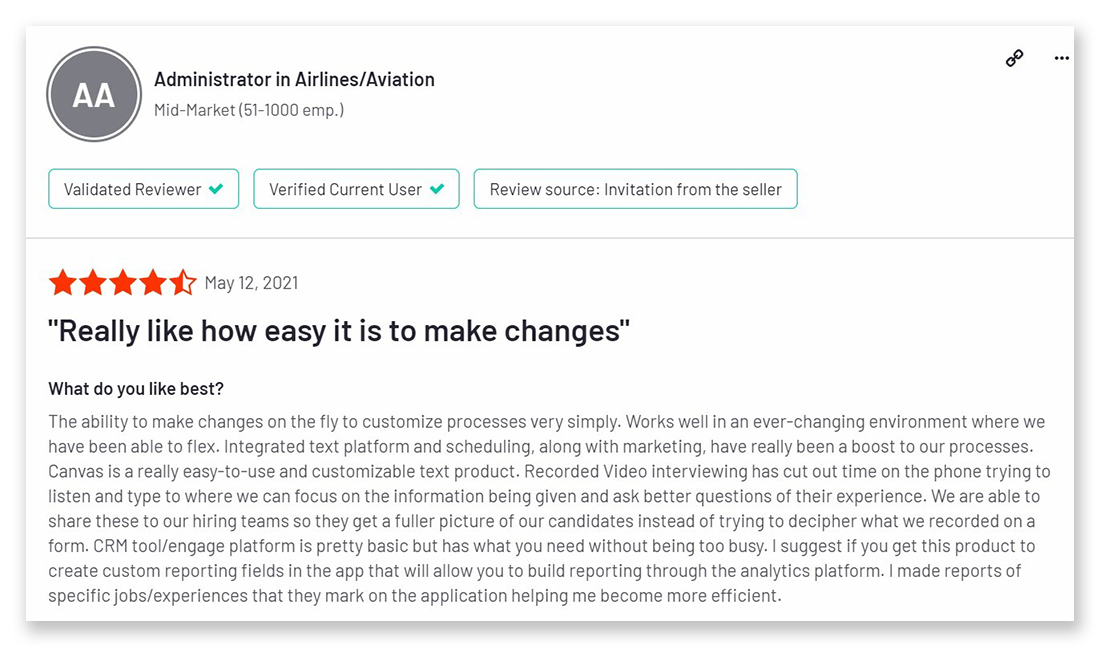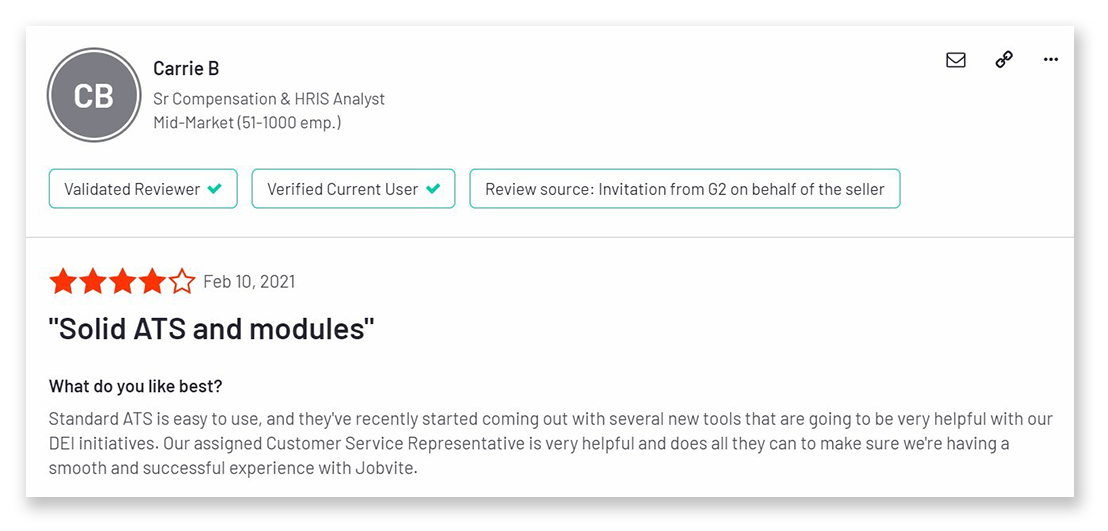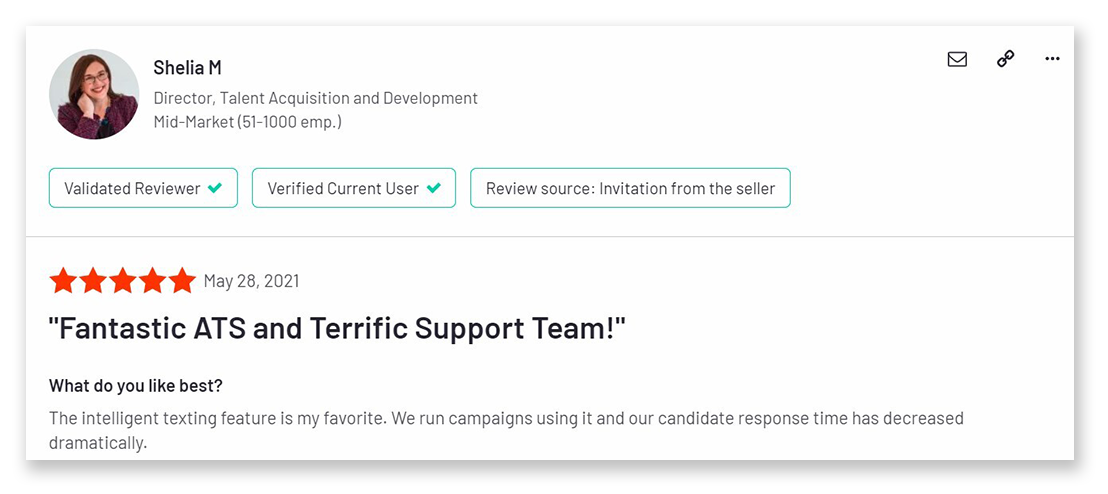 In a world of remote and hybrid work, it's great to hear from customers who have adopted video interviewing and intelligent messaging to increase efficiency in hiring. We love hearing about ways that teams use our tools to improve their processes. Saving recruiters valuable time and energy is our favorite.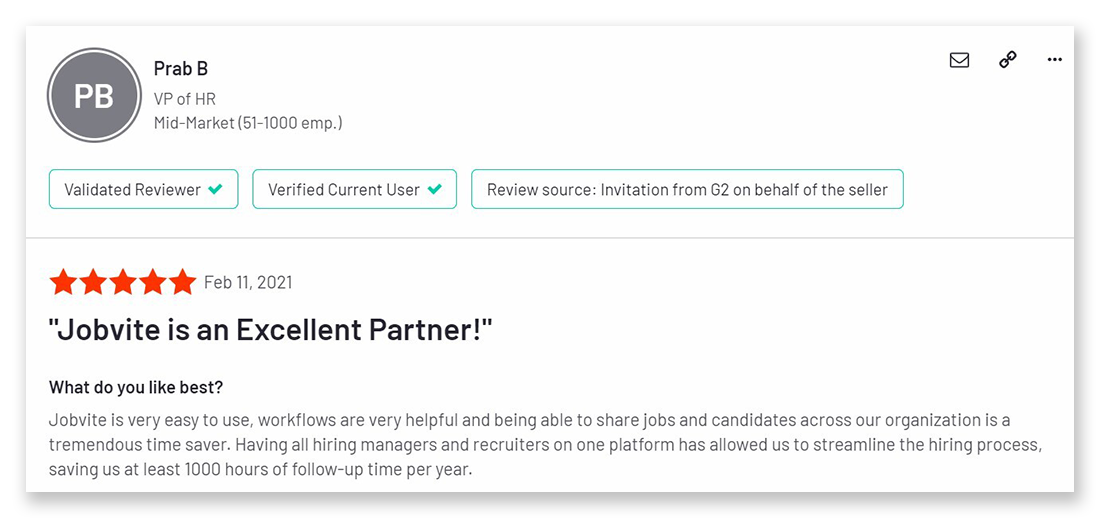 We're excited to continue partnering with Talent Acquisition leaders and teams to optimize their recruiting process. Thanks again to our amazing customers who provide feedback and to G2 for naming us a leader in the Fall 2021 Reports!