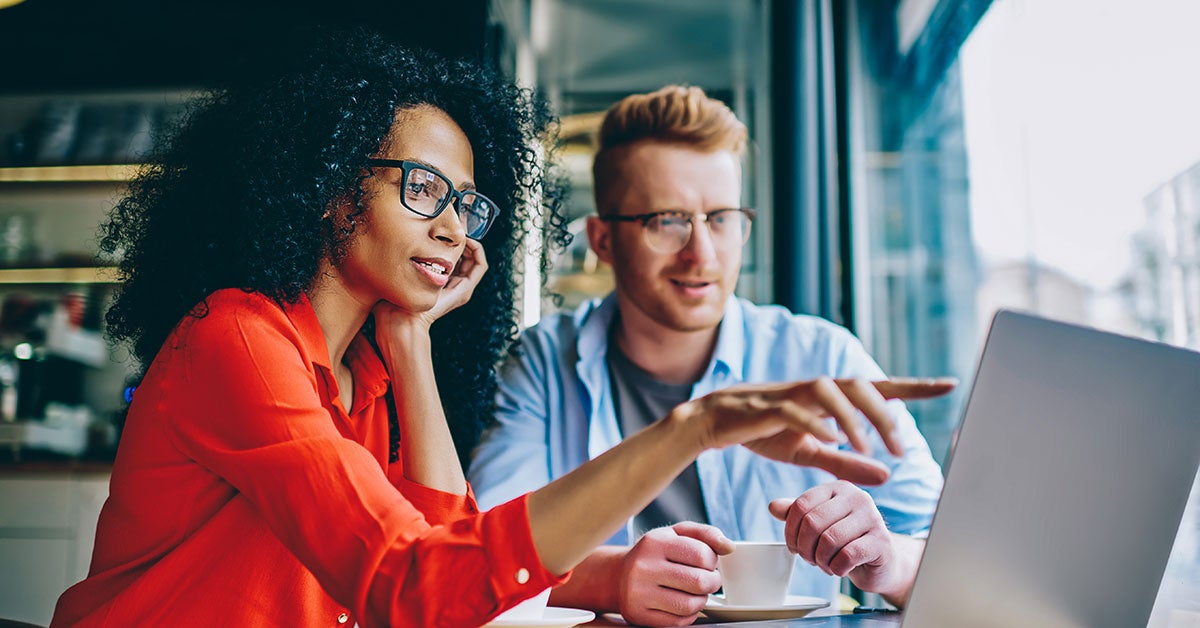 Many businesses in the U.S. are currently reporting that they're understaffed to some degree. This not only leaves many companies struggling to not only get qualified candidates to accept job offers, but also to onboard new employees and get them caught up to speed as quickly as possible.
Unfortunately, onboarding isn't free. (Not necessarily "new news.") The average company spends over $1,500 on a new hire before they're ready to be considered a fully integrated employee.
So, it's important that, as you pull more employees into your business and your human resources teams welcomes them to the work environment and company culture, you remember what goes into implementing an effective onboarding process while keeping costs top of mind during said process.
5 hidden expenses related to onboarding a new employee that you should know
Regardless of how much money you allocate toward onboarding a new employee, it's clear there are countless benefits to making sure each new employee feels ready to hit the ground running after they fill out their new-hire paperwork and start to meet their team members in the first 90 days.
Here are a handful of hidden costs associated with your onboarding program you may not know — along with insights on how your org can drive down these expenses with the right tech in place.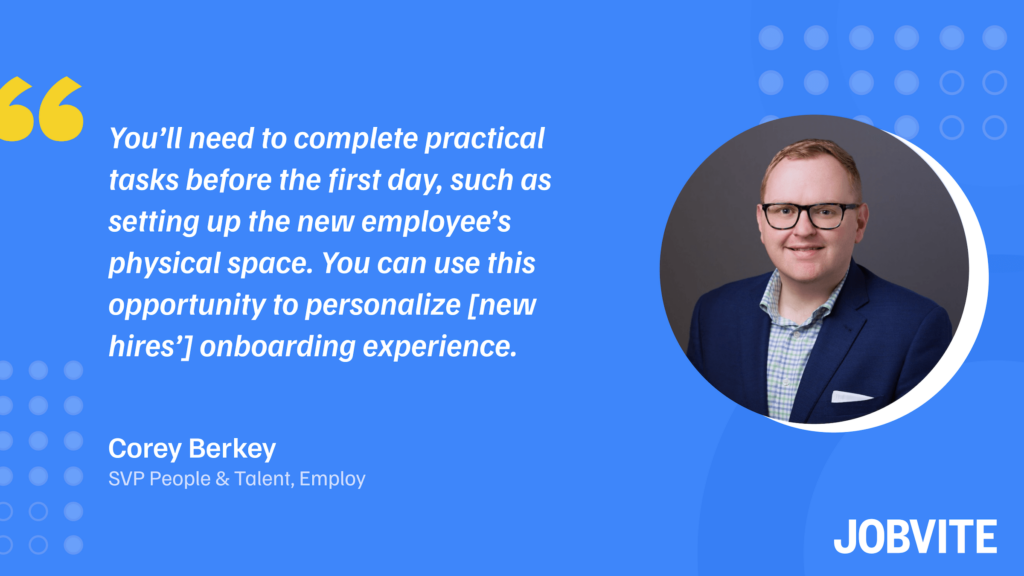 1) Paperwork and onboarding time
Paperwork feels like it wouldn't be expensive. And yet, the average employee takes at least an hour to go over the necessary onboarding docs on their start date. (That is, those for health insurance and related benefits they need to sign as well as other materials related to their job duties.)
This paperwork can make costs add up over time. And the more new staff members you're onboarding, the more apparent this cost will be. To avoid this, consider pre-boarding. During this time, your company sends out vital info and forms to new employees well ahead of their first day.
This allows new hires to fill out and submit docs on their own time via an onboarding website and comb over their employee onboarding checklist to ensure they're fully ready to get going on day one.
Talent teams with Jobvite as their ATS can expedite this pre-boarding process by syncing our TA suite with their HR team's systems of record. By doing so, they can send data tied to the new hire's candidate profile in Jobvite to solutions from Workday, ADP, UKG, and the like.
Any good employee onboarding process flows better when TA and HR tech "speak" with one another.
2) Cost of loss from turnover
Unfortunately, over a quarter of the employees that most companies hire will quit before they've been with the company for a full week. (A sad stat, but it's nonetheless a reality for employers today.) This means wasted resources and a loss of time and energy for any role that has turnover.
Some of the top reasons for employee turnover are:
Poor training and lack of coordination from managers
Unorganized onboarding with no onboarding solution
Earning less than the industry standard/others in similar roles
Management or supervisors don't listen to employees
Being overworked or not getting the hours they were promised
Lack of recognition for their hard work by people managers
To avoid this cost, the best thing your org can do is ensure you're on the same page with new hires on each employee's first day. Honesty and transparency are the cornerstone of any healthy relationship — personal or professional.
So, it's worth taking the time to make sure new staff members understand their initial salary and bonus potential, opportunities for internal mobility down the line, and the exact responsibilities of their role (as featured in the job description), and the overall impact they're expected to have.
Covering all of these critical topics on day one and answering new hires' questions increases the likelihood of strong employee satisfaction from the get-go — and, ideally, for years to come.
3) Decreased productivity from training
Many employers skip any formal training and have their employees learn on the job or through shadowing. This is a quick way to lose money, though, due to new hires' lack of process knowledge.
In addition, experienced employees that have to take the time to train and talk through processes and procedures can slow down their own job responsibilities and frustrate them.
The best way to avoid this issue? Train new employees as thoroughly as possible.
Receiving a hands-on education that's well thought out from a trainer on your HR team whose job it is to teach can ensure that your employees all have one uniform way to do their jobs.
You may feel like you're dodging a financial bullet by avoiding paying for a specific employee to train new employees. But, your company loses out through a lack of uniformity in training, which, in turn, often leads to lower productivity among members across your workforce who are ill-prepared.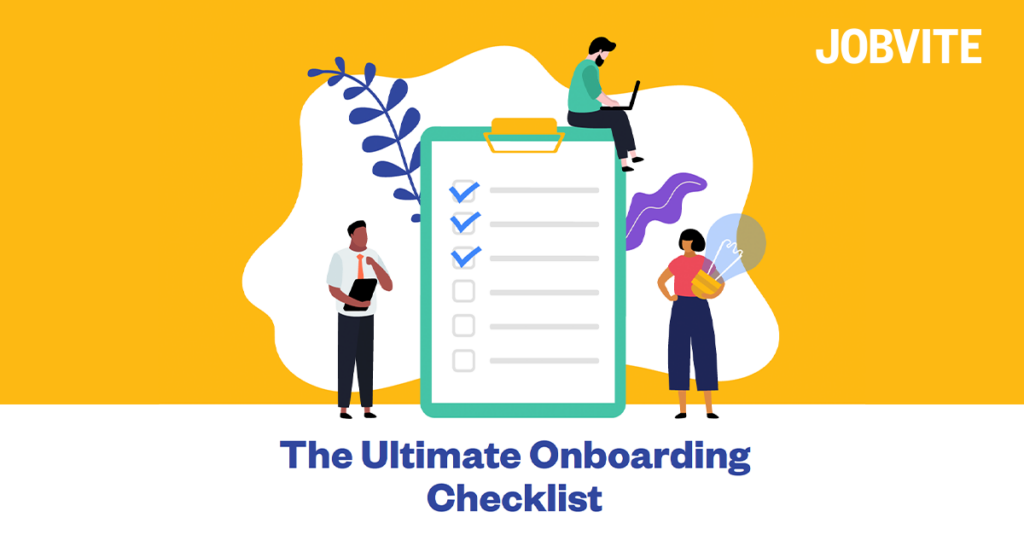 4) Cost of additional HR/TA team members
If your org has a call center or is in another industry with a high employee turnover rate, you aren't a stranger to the cost of onboarding a new employee. This type of constant hiring might mean that you need additional recruiting headcount to source, engage, and help hire new employees.
Adding more talent specialists to your team means paying competitive salary for top recruiting talent. The plus of hiring experienced, proven recruiters is they can help fill crucial roles more quickly and efficiently and ensure the TA team at large scales at the pace desired by your C-suite.
In terms of onboarding, this can put additional pressure on HR to allocate the requisite resources to handle training for new hires. Thus, this ripple effect means more HR generalists must be hired too.
Again, though, this is simply the cost of business when you're rapidly growing your organization.
5) Price of training and onboarding material
Whether your training requires a dummy version of a program your employees will use every day, or if it's going to waste products as they learn to create whatever items the company produces, there will be financial loss from training.
Although the minimum most companies spend is around $1,500, if your training material is more in-depth and needs more of an eye for detail, the training per employee can rocket up to over $4,000.
Evaluate the onboarding technology marketplace to ensure your org utilizes the most reputable software for your onboarding process. Neglecting to invest in top-tier tech to aid your HR team's efforts when onboarding a new employee will only make their jobs that much harder — and potentially lead to poor (and worsening) new-employee experiences.
Jobvite users can ensure the onboarding experience for new hires is seamless by connecting our ATS with their HR systems. Learn how you can streamline onboarding with our TA suite.