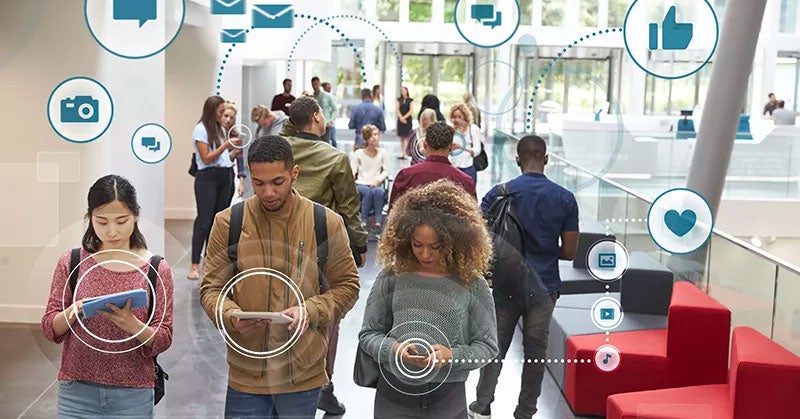 Globally, about 2.7 billion people use Facebook. LinkedIn has more than 575 million registered users. Regardless of the platform used, social media is an important tool for maintaining social connections. As evidenced by the fact that 79% of people use it for job searching, it's also a great resource for recruiters. With the sheer number of people who use it to find work, social media is a great addition to your applicant tracking system.
LinkedIn
Despite the name, "social" media isn't all about keeping up with friends and family. It's also used for career networking, and it is a vital part of your recruiting strategy. But, comparing social media channels is like comparing apples to oranges. While Facebook is generally used for social networking, LinkedIn is used for job networking. Of all the social media networks, recruiters used LinkedIn the most. About 87% use LinkedIn to recruit skilled candidates. In comparison, about 55% use Facebook, and roughly 47% use Twitter. For optimal results, social recruiting should be tailored to different candidates. To attract passive candidates, your company profile should have your best branding material. Employee spotlights and videos are just a few engagement and recruitment strategies that yield positive results. Be sure to share your LinkedIn page across different channels, such as email campaigns and your website, for optimal visibility. It's also easy to reach active candidates on LinkedIn. You can save money and attract their attention simultaneously by paying to post job ads that will catch their eye. If you choose this route, be sure to use the InMail feature. InMail has the unique ability to send personalized messages to prospective candidates through your recruitment system.
Facebook
While Facebook is used primarily for social networking, it's also a great asset to recruiters. After all, more people use Facebook daily than LinkedIn. Facebook is also a leader when it comes to live videos and viral posts. As with LinkedIn, you can post job ads on Facebook. However, you'll want to keep in mind several tips to ensure your Facebook advertising strategy is successful. For starters, you can use highly targeted campaigns to attract a specific talent pool. By joining community groups, you'll have the opportunity to create event pages that advertise networking events, career fairs, and other opportunities. Using visuals, running different versions of your ads, and writing engaging job ad copy are also strategies for successful Facebook recruiting. Tracking results with ATS software lets you fine-tune results.
Twitter
For recruiters, Twitter is a diamond in the rough. It has more than 300 million users, but it's not historically the most successful site for recruiters. However, a major advantage of Twitter is that it can easily show stories and images that people relate to. Of the social media platforms, Twitter stands out for fast customer service and accessibility. When you post on Twitter, remember to post frequently. Sharing hashtags will get your company's name out there, too. With billions of social media users worldwide, you'd be missing out not to incorporate it into your candidate search. While LinkedIn reigns supreme for job seekers, Facebook and Twitter hold value, too. Knowing how to successfully reach candidates on these social media platforms is key to recruiting success.