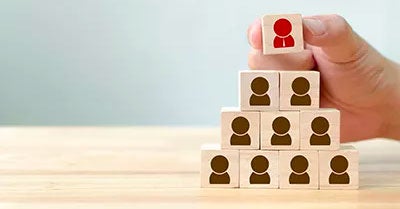 Recruiting is a competitive game. How can you find and attract the best people to your company before your competitors snatch them up? To be a successful recruiter, you have to stay one step ahead of other organizations. Like everything else, recruiting is changing in the 21st century. New technology and improved recruiting techniques can be an enormous help but only if you are committed to keeping up with them. These tips will help position you on the leading edge of recruiting.
1. Your company should develop a reputation as a fantastic place to work.
The Society for Human Resource Management (SHRM) recommends creating a strong brand image that appeals to potential new hires. Including materials such as videos of employees talking about what they like about their jobs can be highly persuasive. The key to gaining an extra edge is to promote the brand image consistently across all platforms that may reach applicants, such as:
Your career website
Your social media platforms

In-person conversations at hiring events
By creating an image that is attractive to top talent, you will be in the enviable position of having more of the right candidates coming to you instead of you having to search for them.
2. Launch a multifaceted approach when recruiting at colleges and universities.
Participating in on-campus interview events is a great way to find interns and permanent hires. If that is all you are doing, however, you are only scraping the surface. Take full advantage of campus resources by also:
Offering presentations or workshops to student groups
Posting internship opportunities and jobs at campus career offices
Being a part of special campus events
Inviting students to visit and tour your organization
Posting flyers on campus
Using conversational recruiting to engage directly with students on mobile devices
3. Use a state-of-the-art applicant tracking system.
Technology is your friend. A robust ATS tracking system will give you the competitive edge you need to streamline the hiring process. You'll gain the ability to:
Zero in on the best candidates
Schedule interviews quickly and efficiently
Attract more candidates by making the application process simple
Automating the repetitive tasks involved in recruitment saves you time and speeds up the entire hiring process. ATS software helps you find and attract the best candidates before your competitors can get them. ATS systems also give you the ability to easily keep track of every touchpoint you have with every candidate. They provide multiple ways of searching through your candidate database to find exactly the right person for the right position. These three tips can turbocharge your recruitment efforts. Tweaking your brand image to appeal to top candidates, using a multipronged approach to student hiring and using an ATS tracking system to pinpoint possibilities and streamline the whole process can make all the difference.