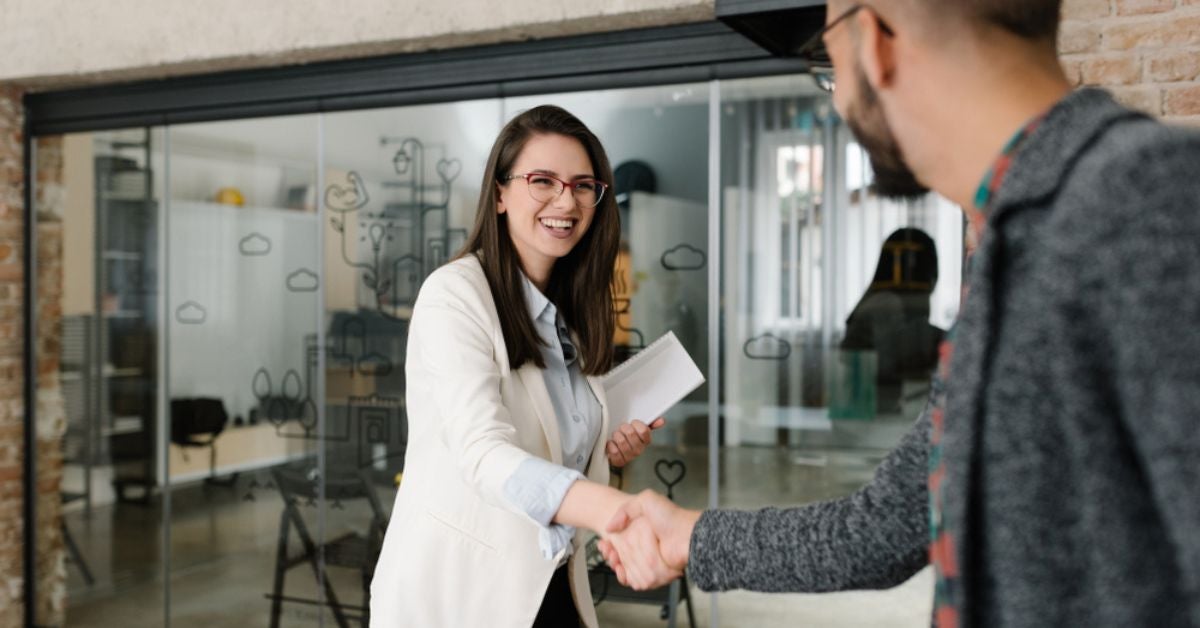 As most anyone in talent acquisition can tell you, technology and recruiting go hand-in-hand. Aligning your recruitment process to your talent acquisition technology can help you find and hire talent faster, and ensure you have a steady supply of candidates to fill your open roles.
But, have you ever wondered how an RPO recruiting provider works with companies' TA software?
Whether it's recruiting software for SMBs or its full-suite talent acquisition technology for enterprise organizations, let's dig into what RPO is and then examine how it can work with recruiting software today, like Jobvite's Evolve Talent Acquisition Suite.
RPO recruiting, explained: How recruitment process outsourcing firms help employers today
Recruitment process outsourcing, or RPO, occurs when an organization outsources or transfers some or all of its recruitment process to an external partner. This can include end-to-end recruitment, project recruitment, front-end recruitment, or recruiter augmentation solutions.
Leading RPO recruiting providers, like NXTThing RPO, offer expertise in finding talent across multiple roles and job families in various industries to help orgs better meet their hiring objectives.
The best RPO providers are able to offer scalable recruitment solutions that meet hiring needs on an on-demand basis.
And in the case of NXTThing RPO, one of the most strategic ways to approach recruitment process outsourcing is by blending recruiting technology and personal connection to find and hire the right talent for each organization.
By offering a dedicated, scalable team of highly skilled recruiters that can adapt effectively to fluctuating business conditions, RPO providers can support companies that find it challenging to keep up with these market shifts.
An RPO provider acts as an extension of an org's talent acquisition team and provides scalable resources to fill open roles quickly and efficiently.
The RPO team works directly with the internal HR team, hiring managers, and the business to define recruitment success and executes against agreed upon objectives to achieve successful outcomes, including time-to-fill and quality of hire.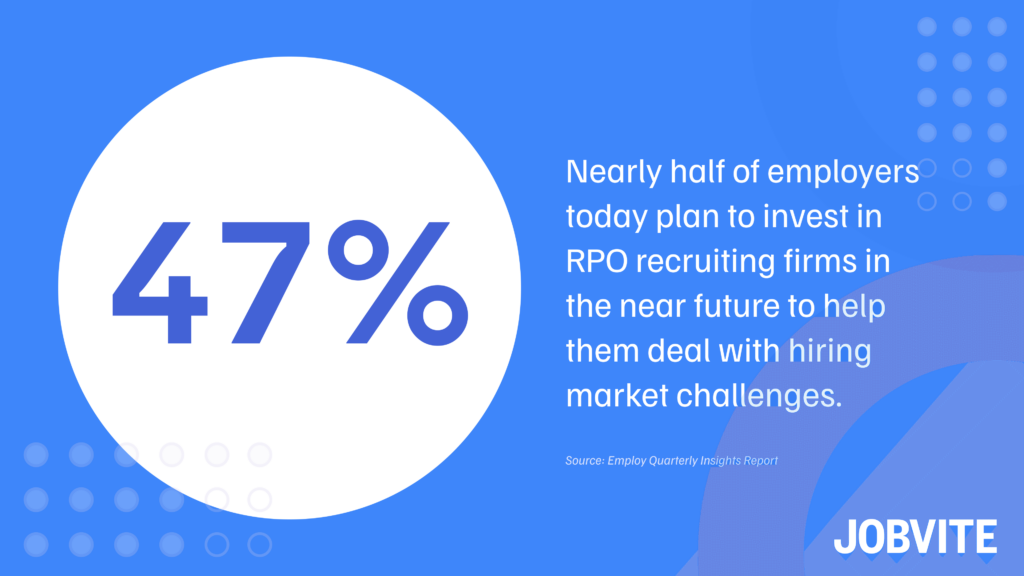 RPO recruiting teams and your TA tech stack: How they work with recruiters' tools
Leading RPO providers leverage the latest tools and technologies to find the best talent for each position. They can work within your existing talent acquisition tech stack, while bringing their own innovative solutions, like candidate sourcing technologies.
Because they conform to your existing recruiting and hiring processes, RPO providers often work within the company's existing applicant tracking system or candidate relationship management (CRM) solutions to automate the recruitment process and provide insights into talent flow, hiring data, and recruiting analytics.
More sophisticated RPO providers can help you partner with talent acquisition technology providers, similar to the close relationship NXTThing RPO has with Jobvite to provide unmatched TA tech and services at scale.
Solutions from these talent acquisition technology providers enable companies to gain access to the latest in AI, automation, intelligent messaging, and zero-click sourcing, which the RPO team can then use to find and hire talent even faster for the client organization.
RPO providers can also scale their resources instantly to handle multiple parts of the recruitment process that leverage recruiting technology, including job posting, screening, interviewing, assessments, compliance, and reporting.
By bringing together the best in recruitment services with the best in recruiting technology, top RPO providers are able to accommodate your hiring needs, no matter how small or how big, to ensure your critical roles are filled in the timeframe you need them.

Working with RPO recruitment firms: A wise decision for enterprise organizations
When you rely upon an RPO provider to manage all or part of your recruitment process, and that process seamlessly integrates into your recruiting technology, your organization will see a higher quality of candidate, faster.
Through advanced recruiting tools, added resources, and high-end consultation, RPO and the right recruiting technology can enable you find the best talent for your open roles at the scale you need.
Remember: RPO recruiting is not a rigid process that has to be uniform across all locations or all hiring managers. It does not require you to overhaul your current recruiting processes or technologies.
Instead, it allows your hiring managers to focus on the business, while your RPO partner handles the heavy lifting by managing the recruiting process and leveraging existing technology to help you make better hires.
And since the best RPO providers have access to and expertise in the latest recruiting technologies, you can be sure that they will help you yield larger talent pools, provide real-time hiring metrics, data, and benchmarks, and provide knowledge of how to get the most out of top recruiting technologies to enhance your employer brand in the market.
Learn how Jobvite customers benefit from working with NXTThing RPO, Employ's expert recruitment process outsourcing firm. Schedule a chat with the Jobvite team today.