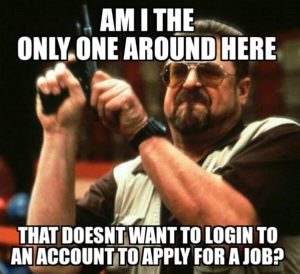 I've never been a big fan of spending hours in retail stores, trying on clothes and sifting through folded sweaters. That's why I turn to online shopping whenever possible. It's a modern marvel! There are no lines, no obnoxious music or awful perfume smells, and I can buy something in a five-minute period – if the site is optimized for a quick checkout process.
When I enter a site for the first time only to get a pop-up that says, "Please create an account to see our amazing deals today!" I cringe and close the tab. The same goes for the purchase process when I have to create an account in order to pay; I don't want to have to fill out a bunch of unnecessary fields, like my birthday and gender. I know the store is trying to get information about their customers, but it just annoys me that I have to take more time to complete the transaction. In fact, 26% of shoppers abandon their shopping carts if they are forced to register for an account on an online grocery store website.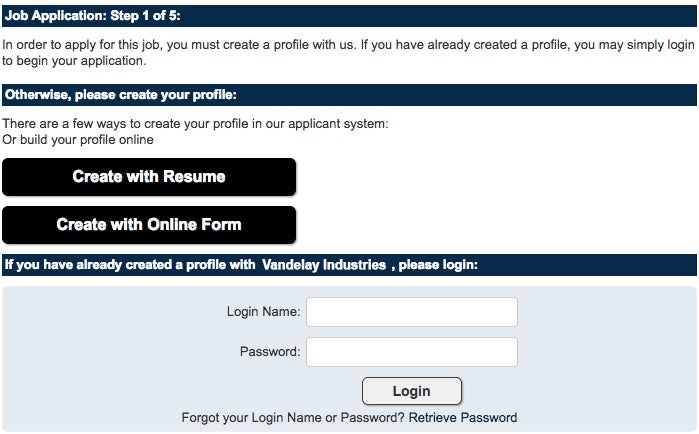 The same aversion to forced account creation can be seen in the recruiting/hiring world. A complicated application process on a career site results in a 48% abandonment rate. It's time for talent acquisition departments to face the facts: If you want to cast a wider net when it comes to talent prospects, you have to be flexible in the way you receive their resumes. If you are forcing applicants to create an account, you're only going to lose out on top talent that doesn't want to spend any more time on an application then required. They will take their resume to one of your talent competitors that allows them to apply in a few minutes without having to create an account. The top frustration that job seekers face while applying for a job is the amount of time it takes to apply.
An easy way to combat this issue is to implement social sign-in capabilities, which connects an applicant to their social sites such as LinkedIn and Facebook in one click. The candidate captures all their applications in one portal, but they don't have to spend the time creating a new account.
Forced registration is a feature of the past; it's rendered unnecessary with the invention of social sign-in capabilities with sites such as LinkedIn and Facebook. This option allows candidates to sign in to view past applications by signing into their social accounts in one click, if they are already logged in on their browser. Another great timesaving feature that 36% of companies offer as part of their application process is LinkedIn parsing, which auto-fills the application for the candidate. The other 64% of companies are missing out on the busy applicants that don't want to take the better part of an hour applying for a position.
These numbers should be a wake-up call to those organizations with a clunky, non-social application process. If your ATS requires applicants to create an account before submitting a resume, it's time to reevaluate your technology because you are losing out on hundreds – even thousands – of talented professionals. Just like ecommerce shoppers, "job shoppers" just want to browse for a while and have a painless, frictionless "checkout" experience. Give the shoppers what they want, and don't make them complete extra, unnecessary steps.