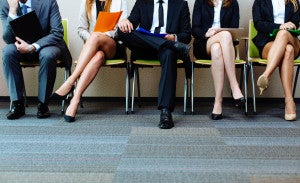 Hiring, even at a senior level, doesn't have to be expensive these days thanks to the Internet and social media. Unfortunately, bad hiring practices are just as expensive as they've always been. Having a key position unfilled–or filled by the wrong person, which is even worse–is profit-margin poison.
It's also unnecessary. Even though the current economic recovery means the recruiting process is becoming more competitive, it's still possible to get the right people into your organization. The trick is to have the best possible hiring process in place, and that's something that companies should be constantly refining, even when they're not recruiting. Here is a checklist to ensure you're doing all you can to get the best talent out there.
Work on your Employer Branding
Whether you're actively hiring or not, it is important to give thought and time to your employer brand. What does your company stand for? What are the values that new staff will be expected to share? What is your value proposition to potential employees?
Potential hires are watching, and these days they are more likely than ever to assess your culture on social media before applying for a job. Use polls to gather feedback on the effectiveness of your social output, and use that data to guide your employer branding strategy.
Streamline the hiring process
A common error is to have a separate process for internal and external hiring, which adds nothing to the recruitment process but unnecessary expense. Various departments may be recruiting in different ways or using different resources in the process. Streamlining the process reduces costs, cuts down recruitment cycle time, and ultimately secures better-quality candidates.
Often, inconsistencies arise because the central hiring process isn't meeting the needs of individual departments. Hold regular review sessions with all managers to make sure that their needs are being met.
Develop an effective online strategy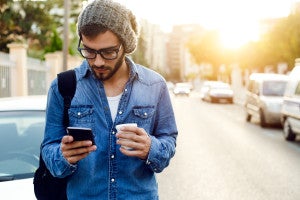 A recent Jobvite survey showed how important it is to have a robust online recruitment process, especially if you're hoping to hire millennials.
Fifty-three percent of people under the age of 29 expect to be able to see job listings on a potential employer's site without having to log in
Another 33 percent want the ability to apply for jobs on mobile.
Online recruitment not only offers convenience, but it speaks volumes to millennials about the kind of company they're looking at. If they don't see an effective online strategy, they're likely to consider the employer to be a slow-moving dinosaur. Work with your IT team to ensure that there's a speedy, efficient online offering in place.
Manage Those Applications on File
Sometimes you get an application from a great candidate for whom there just isn't a position. Maybe they missed out during a recruitment drive, or perhaps they sent in a resume on spec. Either way, if they've caught your eye, don't forget about them. Keep an active database of promising candidates. Stay in touch with them as part of the employer branding strategy. If something opens up, you may not have to look far for the right person.
Optimize the Onboarding Process for New Hires
Recruitment doesn't end with the acceptance of an offer. It's an ongoing process that also involves looking at development and retention of existing staff. One of the weakest points in the chain is the on-boarding process.
You are assessing the new hire during the probationary period, but they are also assessing you. It is important to get them settled into their role as smoothly as possible, and that means having a robust strategy for training, mentoring, and offering support. If this strategy isn't in place, you may find yourself putting the Help Wanted sign back up in the window and starting the recruitment process all over again. Work with the new hire's manager to perfect the onboarding strategy, and perform regular reviews to ensure that targets are being met.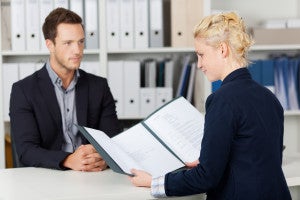 Gather Feedback and Recommendations From New Hires
Each time a new staff member joins the team, you get a chance to gather vital information about the recruitment process he or she has just come through. Was he impressed by your branding and advertising? How did she find the interview process? Has the role met expectations? Having an open dialogue about this can give invaluable insight and highlight areas requiring improvement.
Also, the new hire will know lots of people from his or her old job who may be interested in joining you. If you have a staff employee referral program, be sure to make him aware of it. If you don't have an employee referral program, get one.
Improve your Hiring Process Before you Need to Hire
People are the heart of every business. Getting the best, the brightest, the most innovative, and the most committed can mean boundless success for a company. Conversely, bad hires or no hires at all can mean a loss of productivity and a costly cycle of hiring and training as you struggle to get the team right. Don't wait until it's time to start looking for people. Review your hiring process now and ensure that you're set up for success.