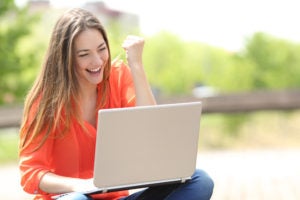 In our series on social recruiting effectiveness, we've talked a lot about ways you can attract and engage candidates with social media. We've looked at specific approaches you can use on the various social sites. But we haven't yet tackled what can often be the biggest challenge recruiters face when trying to leverage social media. Care to guess what that mammoth challenge is?
You guessed it. Finding enough hours in the week to take advantage of social media is a huge challenge! Figuring out ways to be as effective as possible in a limited time window is key. In my experience, working out processes and leveraging the right tools is the surest way there is for reducing the time needed to get results from social media.
When it comes to attracting candidates on social media, you'll maximize your effectiveness if you have a tool for each of the following:
Finding Great Content To Share

Scheduling and Sharing Content from your Social Media Profiles

Identifying Influencers in your Niche Market

Quickly Jumping on Opportunities To Engage

Analyzing What's Working (and What's Not Working!)
Finding Great Content To Share
One key element of attracting candidates to your business is to share content that is valuable, insightful, or entertaining. Finding enough of this type of content can be very challenging, meaning that you either end up compromising on the quality of what you share – or sharing far too infrequently because of a lack of suitable material.
The solution that we find best for tackling this is Feedly. In brief, Feedly is your own personal daily "newspaper". Tell Feedly the content sources you think are most worth monitoring – and everyday, Feedly will present you with the newest content that each of those sources have published. There's an element of upfront work required here, as you and your team will need to brainstorm all the best sources of content for your niche market. But once you've done that, you then have a constant stream of potential new content to share.
I can't stress enough how much faster this is than Google searching for new content. The beauty of Feedly is that everything appearing in your feed is likely to be of a quality that you would be happy to share – because you've pre-selected the sources of the content being suggested. There's therefore very little garbage to filter out. Whereas if you start from a Google search, you might well find that only 1 in 10 posts is suitable to share once you've filtered out competitors' content, low quality results, etc.
So get yourself set up with a tool to find great content to share. Alternatives to Feedly would be PostPlanner and Crate (note: Crate is still in beta).
Scheduling and Sharing Content from your Social Media Profiles
Once you've got a content curation cracked, the next thing is to set yourself up to be sharing this content at the best times each day – without requiring you to be at your keyboard for a social media post to go out. This is achieved with scheduling tools – and the easiest way to think of the value of these is to think of you being a Recruiter in eg. London who wants to attract candidates in eg. Sydney. Short of working through the night, you simply can't post live at the times that would be needed to reach candidates in that location. But by adopting a scheduling tool that posts out for you at future times, you can ensure that your accounts remain active irrespective of your own time constraints and commitments.
We're big fans of Buffer and power several hundred accounts on behalf of our clients using the Buffer tool. Put simply, you tell Buffer the times you'd like to share content on each of your social profiles. You then find great content to share and "buffer" this (click a button!) to have that content added into your queue to be shared over the coming days and weeks. There are some great analytics tools to keep track of your activities and successes, together with extensions and apps that mean you'll be able to use Buffer on pretty much any device you'd want to. The time saving here is immense – and better still, their customer service is second to none should you ever bump up against a challenge in using the service.
So do get yourself set up with a tool to schedule the sharing of content on social media. Alternatives to Buffer are numerous, we hear good things of both Hootsuite and Sprout Social.
Identifying Influencers in your Niche Market
If we're talking about saving time and accelerating results, then one of the most surefire ways of doing this is to leverage the work of others in your market.
Stop and reflect for a moment how much more reach your company would have amongst your target candidate audience if lots of the most well-connected people in your industry started sharing some of your updates. Well in every market a client has ever engaged us to work in, we've found there are "influencers" who've already done the hard graft to build a sizeable following of the exact types of people they'd like to reach.
Influencer marketing involves researching and identifying who these influencers are, investing in building a relationship with them – and ultimately getting to the point where they start re-sharing some of your updates and getting your brand and messages in front of a much larger audience of highly-targeted people.
For this activity our favorite tool is BuzzSumo. Search for a topic, as you would on Google, then watch as the results returned are the people and organizations that are the most influential on social media in that niche market. Powerful stuff – and then combine with the data they provide on which of those influencers are most likely to share other people's content and you've got a ready-made list of people to focus your influencer marketing efforts on.
Quickly Jumping on Opportunities To Engage
Sharing great content and winning over influencers – these could be considered the building blocks for having a great social media presence. But engaging with candidates (or clients), and converting them, is where the real ROI is generated on social media.
Given that engaging (conversations) will be at the heart of your social media success, it stands to reason that we want to find as many opportunities as possible to engage in this way. In our experience, the best way of achieving this is to set up social media streams to monitor – bespoke social media streams created to help fulfil the objectives of your team.
For example, every time someone re-shares or comments on something you've posted on social media, that's a great excuse to have a conversation. The same is true if they've shared content from your website. You may even find that people sharing and commenting on your competitors' updates and content is a sneaky way of finding more opportunities to win over your perfect candidates or clients.
The key to this is having a social media tool that allows you to set up these streams so that you're never missing relevant opportunities to start a conversation. There are lots of tools out there that could help with this, but our personal favorite is undoubtedly Hootsuite.
Analyzing What's Working (and What's Not Working!)
A lot of these tools we're recommending because they allow you to achieve a great deal more in a limited amount of time; or because they help you to spot opportunities and so plug holes where you'd otherwise have been missing out on great candidate or client prospects.
Equally important, though, is to ensure that you're always seeking to learn what is and isn't working – and adapting your approaches accordingly. This means both analysing what your competitors are doing and learning best practice from within your industry; and looking at your own social media data to ascertain what is and isn't working for you.
For looking at the broader picture of the market and what your competitors are doing, we like to use the analytical tools offered by FanPageKarma. Here you can analyse your competitors' activity and see which content shares are working most effectively for them – great insights for developing your own content strategy. You can also monitor the progress of your own social profiles compared with your competitors to see where you're making up ground and taking the lead… and where you're falling behind.
Alongside this, it's well worth monitoring your own social media activity – either through the native analytics tools of the social sites themselves, or via the analytics pages of your scheduling tool. On Buffer, for example, we'll look to see which have been the best and worst performing posts on our accounts in the preceding weeks and then adjust our ongoing content strategy accordingly.
About the Author
Tony Restell is the Founder of social media agency Social-Hire.com and helps candidates and recruiters leverage social media. You can find Tony on Twitter; or join him on one of his forthcoming webinars where he'll walk you step by step through the processes he uses to get results for recruiting teams on social media.