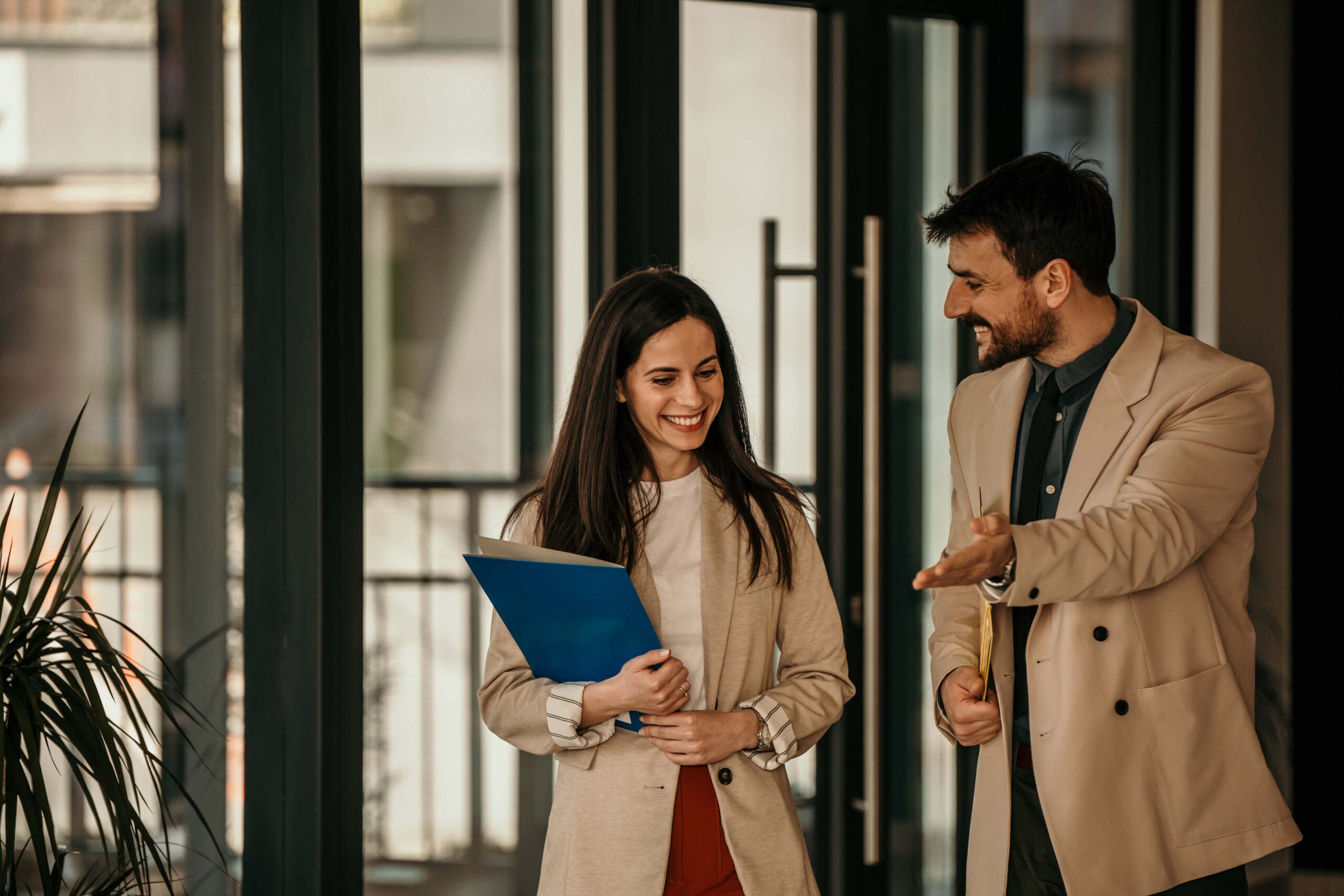 Recruiting teams around the world are feeling the burn right now as they flex all the muscles available to acquire the right talent as quickly as possible and provide a stellar recruitment experience to each and every candidate they engage for open roles.
When about half of recruiters see competition from other orgs' TA teams as their biggest challenge, it goes without saying that going above and beyond to elevate your employer brand is a must.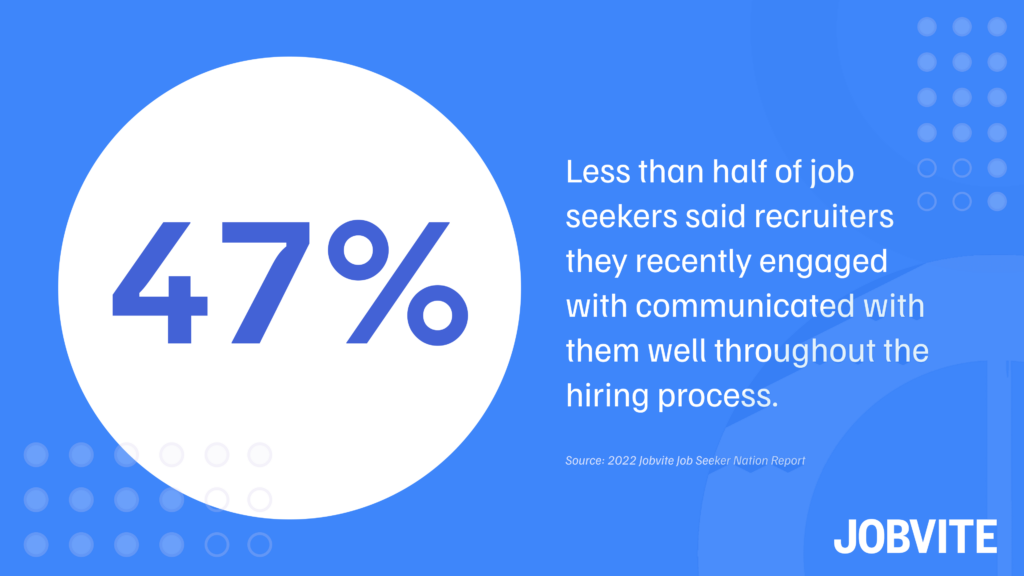 The key to this is to leverage technology and communication to create a cohesive, quality experience, not just for your candidates, but for your internal recruiters and hiring managers as well.
Industry experts shared the importance of focusing on the whole picture of the candidate, hiring manager, and recruiter experience during our recent Talent Acquisition Experience Trifecta webinar.
If you missed the event, don't worry: We've recapped the recruitment experience discussion and shared our top takeaways on how top talent teams are incorporating these strategies.

Enhancing the recruitment experience for candidates with consistency and timeliness
Kevin Grossman, a TA and Human Capital Strategist at Talent Board mentioned the following true difference-makers when it comes to improving the candidate experience:
Consistent and timely communication
Consistent and timely expectation-setting
Consistent and timely feedback
Consistent and timely transparency
Clearly, there is no silver bullet for TA teams, and the positions in highest demand in each industry may differ, but these four core ideas are the same.
We need to make sure that as candidates move through the application, screening, offer/rejection, and onboarding processes, they're getting enough clarity to understand which stage they are in, what's needed from them, and what they can expect.
While technology and automation can help in the early stages via FAQ, chatbots, or AI, candidates who are making it further into the process should feel the additional investment that is being made at those stages.
At the end of the day, while these are details that drive many decisions on our end, candidates are generally not that interested in our people, processes, or tech stack. Candidates are interested in getting the job, and it's our duty to guide them through or else gently let them off along the way.
An important additional note on the candidate experience would be for TA teams, especially those with lower-volume hiring, to request some sort of feedback from candidates, regardless of where they get off along their journey.
We as talent pros need to make sure we can be as unbiased as possible in our introspection. Understanding which points in the journey were pleasant or painful for candidates from their perspective to best pinpoint the strengths and weaknesses in the hiring processes.

Elevating the recruitment experience for recruiters with empowerment and automation
Madeline Laurano, Founder and Chief Analyst at Aptitude Research, presented a number of perceptions recruiters have regarding their jobs and why they joined the recruitment industry as well as how those perceptions can differ from those of their leadership teams.
From the value of their tech stack to the availability of talent, recruiters, by and large, see their situation as much direr than tech and HR/TA leadership. Regardless of the accuracy of these perceptions, perception is the keystone of experience.
This means that either:
a) Tech and HR/TA leadership must invest more time in enabling and empowering their recruiters to make full use of their current toolset, or
b) Tech and HR/TA leadership must invest more money into the tools available to their firm's recruitment team.
Regardless of which option fits your organization better, the value of the investment will be the same — and your recruiters will be happier.
Recruiters by and large look forward to the people-facing aspect of their jobs. They enjoy meeting new people, learning about them, supporting them through the candidate process, and ultimately seeing them thrive in a new office community.
It turns out, however, that most recruiters spend most of their time on technical tasks like finding and reviewing applicants and scheduling interviews.
These are time-sinks that could be streamlined and automated with better technology or a better handle on the technology available to them.
A reduction in manual technical tasks by increased investment in automation or enablement will allow for an increase in time recruiters can devote to that personal aspect of their job.
This means a better experience for not only the recruiter but the candidate as well.

Upgrading the recruitment experience for hiring managers with better communication
Jobvite's own Kurt Jones mentioned the importance of clear communication between recruiters and hiring managers as well as managing expectations and how these aspects are necessary to support a positive hiring manager experience.
Hiring managers have one clear Achilles' heel, and that's their expectations for what a good candidate should look like. From a recruiter's perspective, this almost requires over-promising and under-delivering, and that leaves everyone with a bad taste in their mouths.
The solution here is to widen the communication channels between your recruiters and hiring managers and to empower your recruiters to give push back a little when hiring managers come in expecting a unicorn.
Make it a known expectation that recruiters should bring honesty and market expertise to the table in any conversation with a hiring manager, and hiring managers should bring flexibility, an open mind, and a realistic compensation budget.
As Kurt said, "You won't have much luck expecting to recruit a Senior Software Engineer for anything less than $100K."
Taking this a step further, hiring managers have many important factors they consider when they imagine their ideal candidate, and their search can be simplified with a strong tech stack.
Take, for example, the fact that four out of five hiring managers see DEI as the top trend impacting how they hire — tools like Jobvite's Diversity and Inclusion Bundle can work as huge support when tackling unconscious bias in an effort to hire a more diverse workforce.
---
The experience of your candidates, recruiters, and hiring managers are like a three-legged stool. If any leg is neglected, the whole chair goes wobbly. Similarly, if your recruitment process lacks cohesion and consistency, it can destabilize an otherwise well-rounded system.
A big part of bringing that cohesion and consistency is the underlying technology. However, perhaps even more important would be the human element.
We need to understand the expectations of our candidates, recruiters, and hiring managers, and we should strive to find a balance between meeting the expectations of all three.
Learn how you and your talent acquisition team can improve your candidate experience efforts and bolster your employer brand by downloading our in-depth eBook today.