During The Summer to Evolve Road Trip, our Working Session Wednesdays consist of 20-minute training sessions taught by Jobvite instructors. These sessions are designed to jump right into the latest in talent acquisition, leaving you with actionable takeaways and best practices to share with your team.
Prioritizing culture is especially important as current and prospective employees adapt to the current workplace revitalization following the challenges of 2020. So how can we make sure that positive candidate experiences transfer to the employee experience? Join M.T. Ray, Customer Success Manager at Jobvite, to discuss how to showcase employment brand, build HR programs that support your values, and foster growth and opportunity for employees within your organization.
Earn .5 SHRM credits for attending this session.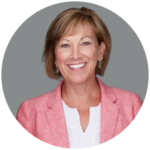 M.T. Ray
Customer Success Manager
Jobvite