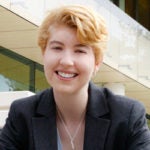 Today's young professionals feel more empowered than ever to find a job they love. That means they won't hesitate to hop from one job to the next until they find the best fit.
Technology has enabled a nonstop job search. According to the 2015 Jobvite Job Seeker Nation Study, 45 percent of employees surveyed would switch jobs, even though they are satisfied with their current one.
Because of this, HR professionals are always looking for ways to keep employees engaged and curb wandering eyes looking out for better opportunities in the peripheral.
Here are five P's you can use to prevent current employees from searching for a new job:
1. Provide new growth opportunities.
"Career growth" ranked most important of all aspects for a first professional job in an online survey conducted by ORC International in March.
Following closely behind is job security, and it's not hard to see why. Many of these young professionals entering the job market witnessed the economic recession, and as a result, career growth and stability has risen to the forefront as a top need.
Check in with employees regularly to find out what about their job they enjoy the most. Ask what else they'd like to learn. Allow them to shadow you or others in the company from whom they could learn desired skills. Trumpet opportunities for promotions and leadership roles into their ears. Provide a visible path with tactical steps they can take to earn those roles.
2. Pay employees what they're worth.
When workers feel underpaid, they will leave, according to the Jobvite Job Seeker Nation Survey, 32 percent of job seekers leave for higher compensation.
Start with a fair base salary for everyone. Give monthly bonuses to top performers so everyone is paid according to the work they do. Even a small amount, like $100 or $200, makes a difference.
3. Prioritize employees' health and well-being.
If your employee is happy and healthy, they'll perform well for your organization. That might be why 89 percent of executives recently surveyed by Harris Poll are advocates for offering the best available well-being programs at work. In fact, 83 percent of executives believe that employee wellness programs can prevent employees from feeling burned out.
There are several ways you can encourage healthy lifestyles among employees. Offer a gym membership as part of a benefits package. Allow employees to come into work late or leave early once a week for a yoga or group exercise class. Work with employees' schedules to balance their personal health initiatives with office hours.
4. Put yourself in employees' shoes.
People are quick to make judgments about how "easy" someone's role is or compare what they do to what others do. Clear up any misconceptions by giving employees first-hand experience in leadership roles, and vice versa.
Once a year, schedule leaders to switch roles with each type of employee so each can get a feel for the other's job. Employees will experience how challenging it is to lead people, and leaders will gain a new perspective working with challenges employees face everyday. It will create empathy and understanding between the two roles.
5. Praise employees regularly for great work.
Employees need to know what they do for your organization matters. If you don't communicate to them how they make a difference, they'll go somewhere that will. Make time throughout your day to say "thank you" to employees for their work, remind them of what a great job they're doing, and explain how they're a valuable part of the team.
With technology providing us access to tons of information, employees will only become more elusive to retain. Your employer brand is on the front line against other companies that threaten to take better care of your talent than you. So don't let them. Mind the five Ps, and prevent your talent from going elsewhere.
Have you ever caught one of your employees searching for a new job? What did you do?
Heather R. Huhman is a career expert, experienced hiring manager, and founder & president of Come Recommended, a content marketing and digital PR consultancy for job search and human resources technologies. She is also the instructor of Find Me A Job: How To Score A Job Before Your Friends, author of Lies, Damned Lies & Internships (2011) and #ENTRYLEVELtweet: Taking Your Career from Classroom to Cubicle (2010), and writes career and recruiting advice for numerous outlets.