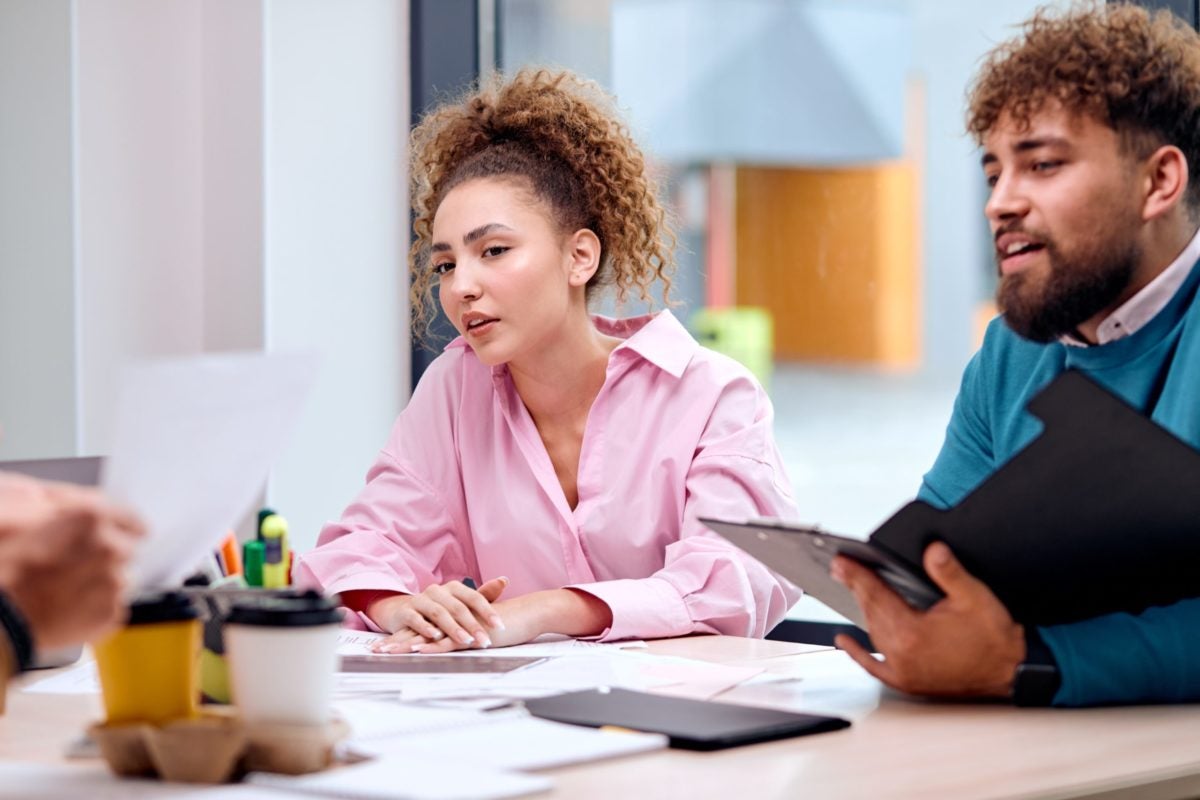 The job market continues to prove difficult for employers, despite notable layoffs in tech.
In fact, the Bureau of Labor Statistics shared noted the number of job openings inched back up again to 11 million open roles available in the United States, with employers struggling to fill positions.
Candidates continue to put higher salaries at the top of their requirements list for new prospective positions, and continued turnover has put employers in a tough position. Recent Employ data reported that 37% of job seekers were looking to switch employers to seek higher wages.
So, what exactly is the phenomenon that's happening to loyal employees? And, just as importantly, how is it impacting your employer brand and reputation?
What is an employee loyalty tax?
Loyalty tax occurs when current employees are penalized for staying in their existing roles by receiving less than new hires for the same position, or not receiving market adjustments to their salaries.
According to a recent LinkedIn article, new hires are often paid seven percent higher for the same role, while another study puts loyalty tax on employees even higher at 10-15%.
Qualified candidates have seen that, by moving to another company, they can often realize a significant raise compared to their current role.
These are typically employees who should qualify for annual raises, but were potentially denied one for larger organizational reasons, including to avoid layoffs, to make up for poor performance, or the company has decided to stay a laggard compared to the rest of the market in its approach to pay.
Not giving out market-centric annual raises can significantly hurt both employers and employees who stick with a company for multiple years, while getting minimal (if any) raises or bonuses.
Miscommunication and poor salary budgeting can force employees to pay this tax for staying at the org. But, candidates are quickly figuring this out and finding companies who also know this.
If employees across your business can't count on your company for material annual raises and bonuses, then they're paying you a loyalty tax.
If turnover is high and quality employees aren't properly compensated, it could mean that executive leadership is not on the same page as HR and TA leaders.
This can create a challenge for recruiting quality candidates, and cause a vacuum of talent leaving the organization in search of higher pay, greater benefits, and greater recognition for their contributions.
How companies can avoid a loyalty tax
A loyalty tax can harm an employer's brand during such a critical time in a highly competitive job market. But loyalty tax on your employees is not a given. Getting company leadership, HR executives, and talent acquisition teams on the same page when it comes to priorities and budgets for the year can help ensure current and new employee contributions are valued and rewarded appropriately.
Strategic HR teams analyze key metrics like employee retention and engagement and salary rates to track overall company satisfaction and find areas of improvement.
Prioritize employee support and enablement
One of the biggest ways to avoid charging employees a loyalty tax is to have executive and TA leadership consistently communicate about the state of hiring in the company.
Today's talent acquisition teams use advanced analytics to better understand and improve the recruiting experience for candidates.
Remember: Job seekers want to find a company that values employees, prioritizes DEI, enables workplace flexibility, and leverages automation to improve communication, feedback, and time to hire.
Implement an internal mobility program
Candidates today want to work in a place that invests in their professional and personal growth. In fact, a recent Lighthouse Research & Advisory Report shared that 83% of candidates ask about future career opportunities during the hiring process.
Many recruiting teams have pivoted their strategies this year to focus more on internal mobility and employee networking to fill positions.
The benefit of prioritizing internal mobility is giving employees the chance to expand and grow in their careers within your company, and not at a competitor.
Actionable strategies to reduce the loyalty tax
Employers that want to build a more robust employer brand, provide a strong employee value proposition, and pay competitive salaries to employees leverage strategies to ensure retention is rewarded rather than penalized.
While a loyalty tax can't be eliminated overnight, there are ways to help reduce it and improve engagement. HR and talent teams invest in the technology to keep a pulse on employees, and to find, hire, and retain top talent for their business.
Here are some steps you can take to reduce the loyalty tax on your employees and retain top talent:
Ensure TA leadership, HR executives, and company executives meet regularly to analyze and ensure budgets are prioritized for talent raises, merits, and incentives for current employees.
Create and develop an employee referral program that incentivizes employees to refer their networks to open positions. Include incentives for managers to refer employees for promotions or internal developmental career moves.
Regularly analyze the labor market and economic reports to determine fair wages for existing employees doing the jobs that they already do. Find companies that publish their salary ranges for similar roles to get an idea of the benefits offered by competitors.
Send out quarterly company surveys to get feedback from current employees and find areas of improvement before they turn into pain points.
Start building value for employees and candidates
With top talent in short supply, it's crucial for companies to prioritize their employer brand and employee value proposition. High turnover in the market shows that candidates know what they want and are willing to switch companies to find it.
Be sure your talent acquisition team is equipped to combat high turnover and recruit qualified employees with Employ's Recruiting Effectiveness Planning Kit.
---