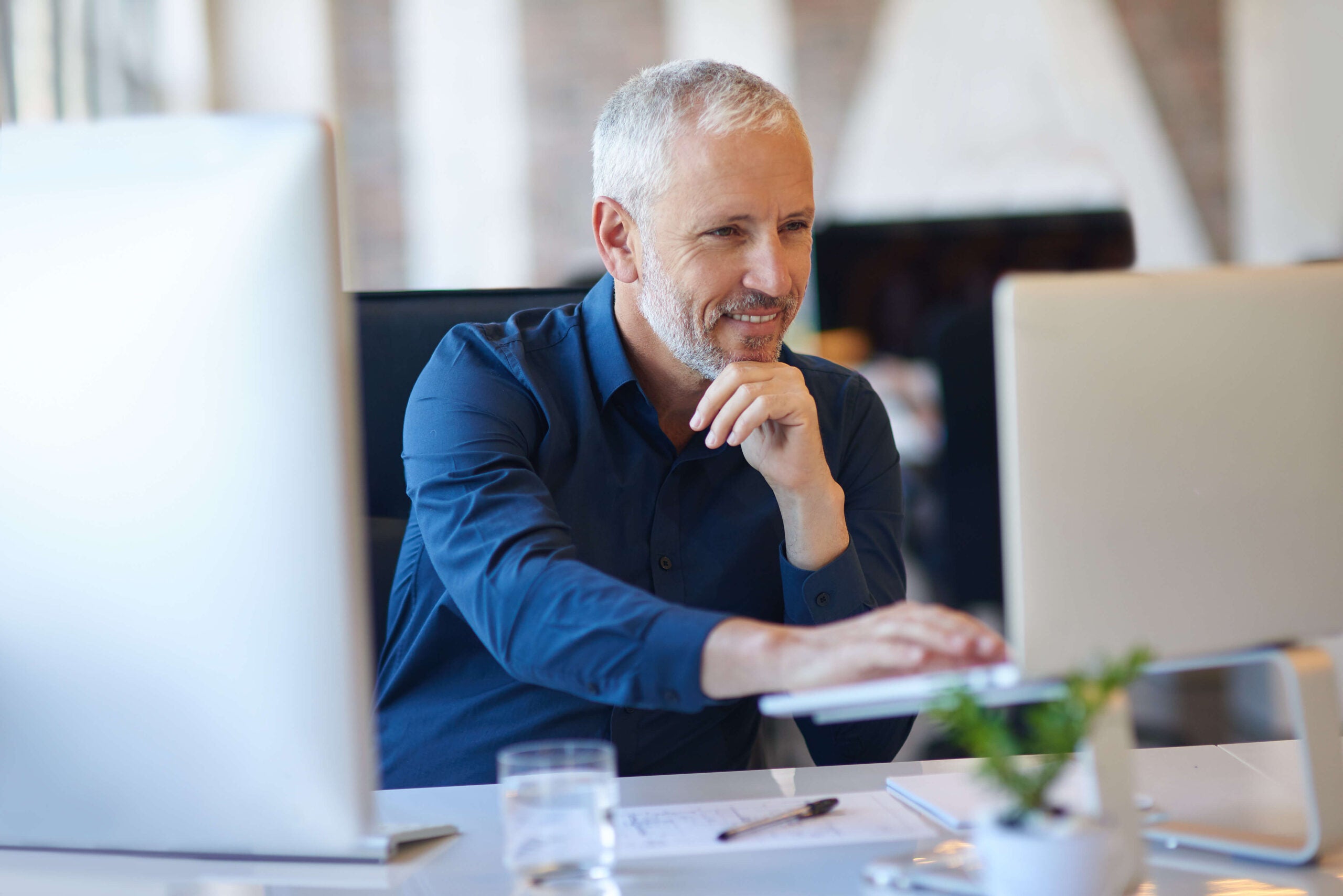 It's not oversimplification to say that the effectiveness of your recruiting process is dictated by improvements made to your core recruiting metrics by your talent acquisition team.
Only when each of your recruiters is able to track recruitment and hiring metrics in a centralized TA solution — ideally, an advanced ATS with built-in analytics and powerful candidate relationship management capabilities — can your business see progress tied to talent attraction.
"[Tracking your] metrics will provide you with context and feedback on the success of your recruitment funnel," our Recruiting Funnel Benchmarks report found. "After all, to create a never-ending pipeline of talent, you must have an accompanying never-ending process of refinement and improvement."
From your average application completion rate for recently closed and newly opened listings, to the average cost per hire for certain roles and teams, that are many recruiting metrics you and your talent team must monitor closely and take action on regularly to enhance your hiring efforts.
The 10 most important recruiting metrics
The most strategic employers use robust talent analytics software to measure their end-to-end recruiting strategy: from the moment a job requisition is approved, to when they first source and engage job seekers, to when a job opening is filled, all the way to onboarding and beyond.
Simply put, the best applicant tracking systems today offer invaluable insights into their candidate pool, recruiter performance, and hiring manager experiences — all of which helps their talent leaders provide the requisite guidance to their teams to steadily optimize their processes.
Here are 10 recruiting metrics your enterprise must track closely and often to evolve your TA approach.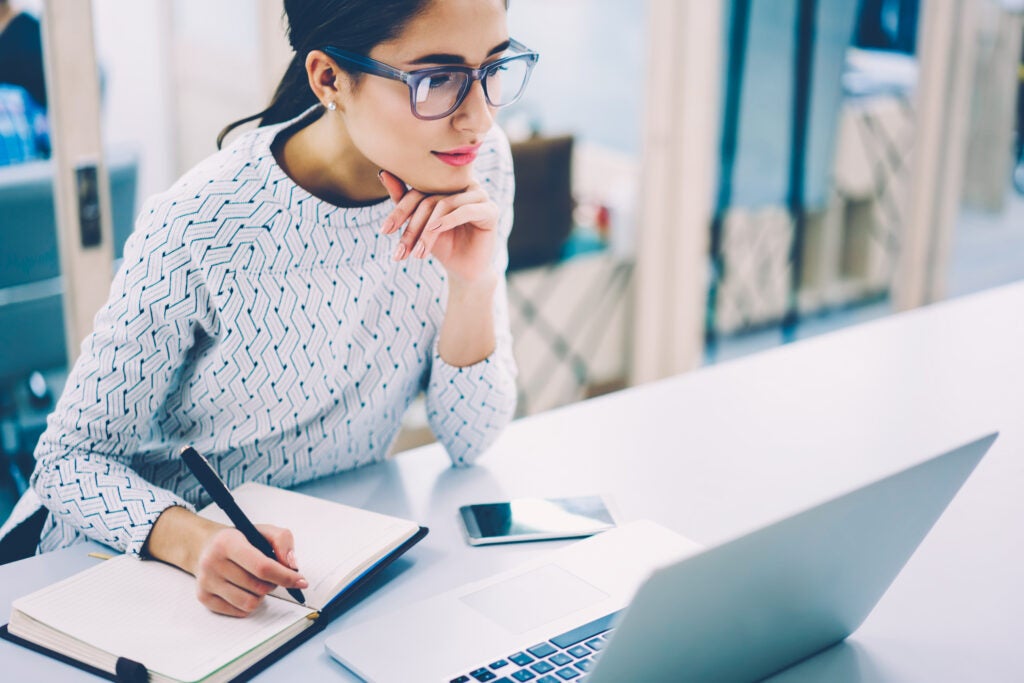 1) Source of hire
Many recruiting teams track the sources of their hires to better understand where their best candidates come from and to further focus on more strategic recruiting initiatives, like DEI.
In short, the "best" sources for hiring are ones that lead to low recruitment costs (i.e., not a lot of marketing spend needs to be allocated toward the medium or channels in question to get applications) and a high quality of hire, the calculation of which essentially comes from people managers. The higher they rate the performance of their reports, the higher the quality of hire.
There are certainly several factors that impact whether or not a candidate gets through reading a job description, completes the application process, and enters the interview stage and, in turn, determines the quality of a given source. Ultimately, though, whether or not a source is deemed strong comes down to whether or not a prospect made it to the offer stage and accepted.
2) Source of application
Similar to source of hire, it's equally vital to track where applicants are coming in from so you can adjust where you publish postings and post job ads. (And, by turn, how much recruitment marketing spend you allocate to these channels.)
Applicants can come from a variety of places online, so it's essential that your recruiters know where their most common sources of applicants come from to improve their recruiting ROI.
This allows your TA team to prioritize time and ad budgets for different job requisitions to target more high-quality applicants (i.e., those who best met the role-related requirements and desired impact featured in job descriptions).
3) Applications per requisition
Measuring the number of applicants per requisition is a valuable way to see which roles are the most difficult to fill and which are most popular among candidates.
Every company and industry have positions that always take longer and more effort to fill than others. So, measuring the number of applications for each open role can help to remedy this. It's also a valuable metric for improving niche recruiting strategies like seasonal hiring.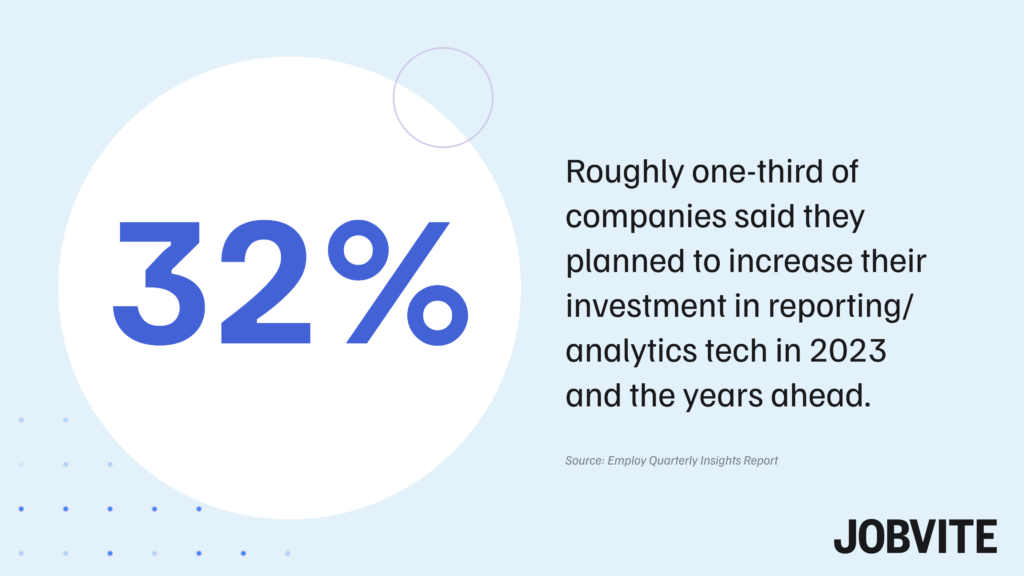 4) Candidate conversion rate
There are technically several variations of this recruiting metric: applicant-to-lead, screen-to-interview, assessment-to-offer, and so on. The candidate conversion rate that is arguably of greatest importance to enterprise talent teams is simply the number and percentage of opportunities of interest hired.
A key factor in boosting your various candidate conversion rates is to use an applicant tracking system that enables you to view intricate facets of and react to new activity in your talent pipeline.
Consider Jobvite customer CDW. By simplifying the application process for job seekers using our career site feature and optimizing job descriptions right inside our ATS, CDW boosted its application conversion rates to upwards of 83%. Far better than the industry average of roughly 20-30%.
5) Candidate engagement score
Candidates with high engagement scores — the rating scale of which will vary from one talent team to another, but is usually on a grading system ranging from 1-5 — respond quickly to messages, apply for multiple roles in the company, and even engage with the brand on social media.
On the flip side, prospective hires with low engagement scores are simply those individuals who drop off recruiters' radar after submitting an application, neglect to reply to nurture messaging (emails, texts, InMail), and/or ghost your employer at some point during the recruiting process.
Tracking the candidate engagement score of each lead you speak with for open roles and storing that info in their candidate profiles in your ATS means you can easily revisit the profiles for high-engagement prospects should job openings for which they may be optimal fits arise down the line.
6) Onboarding program completion
With high turnover in companies today, up to one-third of all new hires quit in the first 90 days, according to recent Employ data, employers are focusing on retaining their talent from the end of the hiring process. That means they're addressing inefficiencies and deficiencies with onboarding.
Companies that recognize the strategic role that onboarding plays understand how to better retain new hires. Onboarding analytics that determine areas of success and improvement in the current onboarding program should be considered an important part of your hiring process.
This recruiting metric leans heavily to the qualitative side rather the quantitative. By this, we essentially mean it's more so anecdotal data from HR generalists who own and execute onboarding programs to relay why they believe certain hires decide to quit before onboarding completes.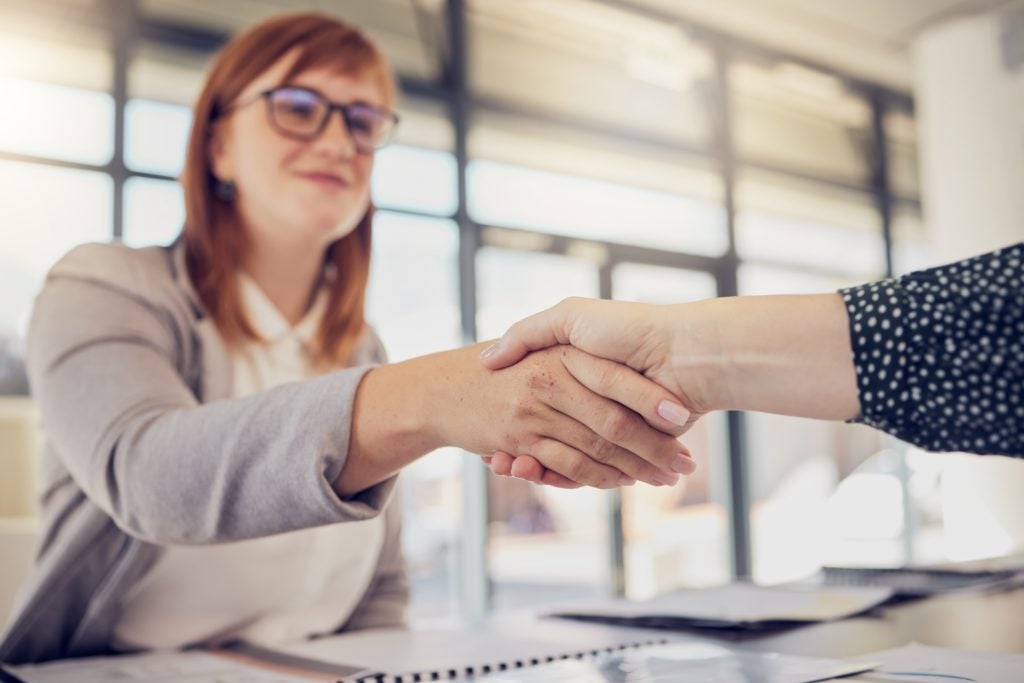 7) Quality of hire
This recruiting metric has been a hot topic for enterprise companies in recent years, given there are many ways to measure it and no two businesses are likely to have the same "formula" for it.
The TL;DR definition of quality of hire is the value that a new hire brings to the org — and it can be determined in several ways. But, there's a lot of nuance to how it's ultimately calculated.
From hiring manager satisfaction levels, to the intended impact a hire has had in their role and on their team and business at large, there are a lot of factors that can go into measuring this particular metric. All in all, "quality" will mean different things to different hiring stakeholders.
The goal with this metric is to have quantifiable way to gauge an employee's performance with their core duties and projects, how well they communicate and collaboration with colleagues, how long they remain at the business, and their direct or indirect influence on your org's bottom line.
8) Employee turnover rate
High turnover and low unemployment in the market has put a strain on orgs that are looking to grow this year and in the coming years. Strategic talent acquisition teams closely monitor metrics like employee turnover (and, by extension, workforce retention rates) to see where and why they're losing valuable talent. These insights can inform alterations to TA's recruiting approach.
9) Internal mobility
To keep talented employees within the business, your company should prioritize internal mobility programs over the next six to 12 months.
It's crucial to create career pathways for top talent in the organization. Otherwise, you may risk losing them to competitors. Incentivize management to refer employees for promotions or help them with other lateral career moves within the company.
10) Recruiting channel response
The most strategic employers deploy recruitment marketing campaigns to grow their employer brand and make it easier to convert top talent.
Monitoring key communication metrics, like email performance, text message response rates, and career site engagement can give a detailed picture of the candidate experience.
Download our Data-Driven Recruiting Handbook today to learn how leading enterprises leverage real-time analytics and actionable insights to evolve their talent strategies.