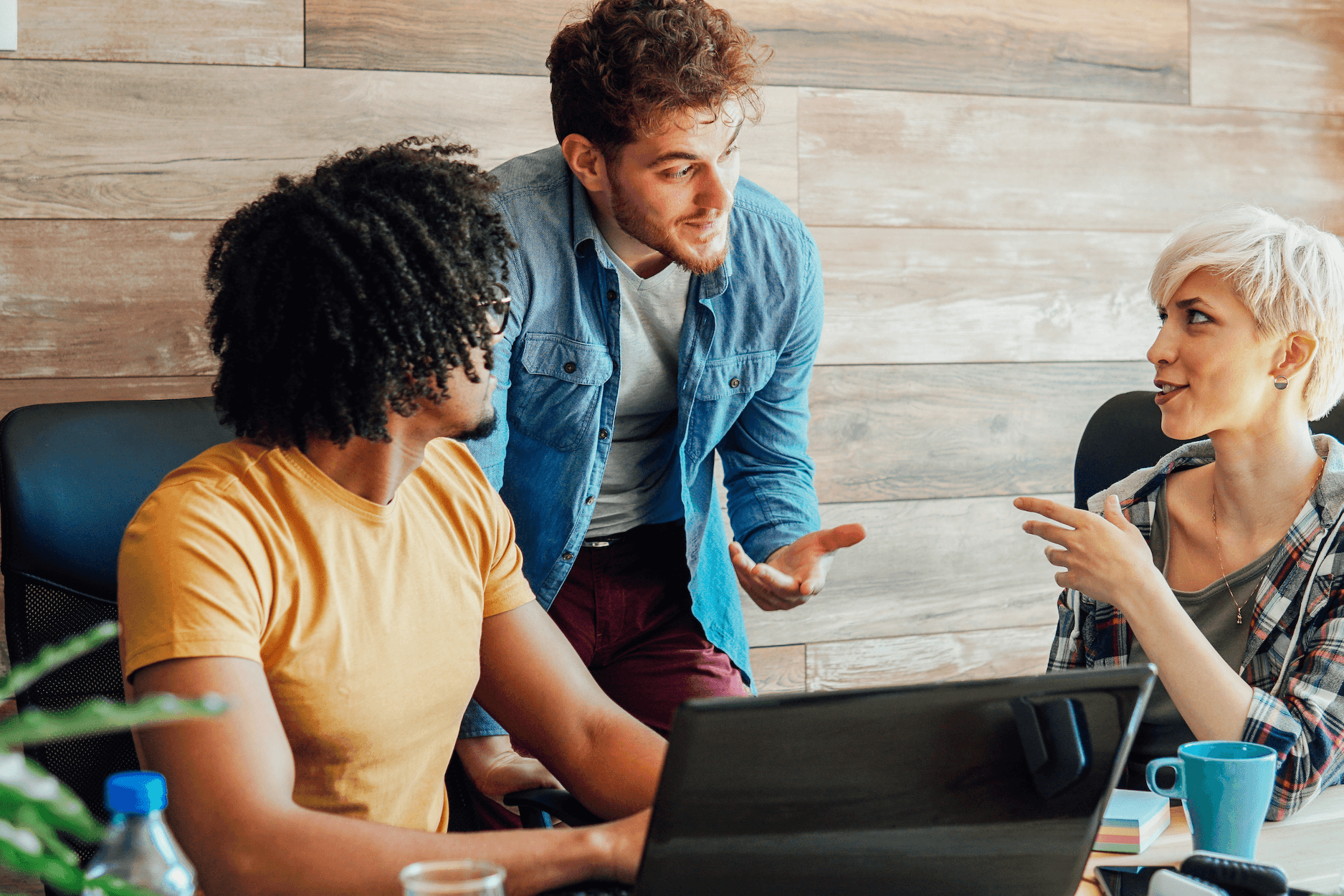 Your talent acquisition team, like many others at enterprises worldwide, undoubtedly tracks an array of critical recruitment metrics that provide insight into each stage of the recruitment funnel.
But, if your TA leader doesn't assign specific key performance indicators (KPIs) tied to each metric — both at the individual recruiter level and for the overall recruiting org — it becomes quite difficult to attribute successes and identify areas for improvement with your hiring efforts.
Some large-scale employers use various analytics tools to track their pipeline performance.
Leading enterprises, however, rely on advanced ATS software with native talent analytics to keep tabs on data points tied to their recruitment speed, efficiency, and quality — and enable talent leaders to designate distinct KPIs that can help them track progress over time.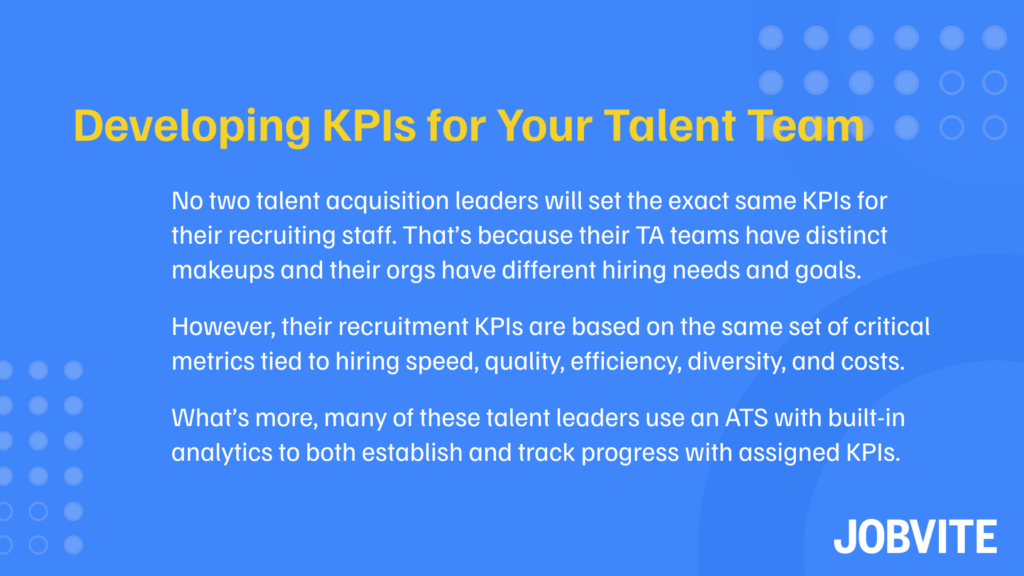 Enterprise recruiting KPIs you can assign and track with a leading applicant tracking system
Your recruitment team is not solely responsible for the success of your hiring process.
Other decision-makers across your org certainly impact your company's ability to onboard top talent and keep your business moving in the right direction headcount- and growth-wise.
That being said, the efficacy of your team's data-driven talent acquisition efforts falls squarely on the shoulders of TA leaders such as yourself.
That makes it paramount to report on every aspect of your day-to-day recruitment process and long-term recruitment strategy so you can see if your talent specialists are making headway from one week, month, and quarter to the next with assigned requisitions.
So, if you need advice on what KPIs are worth setting for your recruiters — tied to every stage of your funnel: from the application process, to the candidate experience provided — you've come to the right place. Here are 20 specific, quantifiable goals you can set.
Top-of-funnel recruiting KPIs
1) Career site/job board engagement
Sample KPI: "Increase the total number of visitors to the career site by X% and job board postings by Y% quarter-over-quarter."
Well-branded and search-optimized career sites and job postings are your TA team's path to attracting more active job seekers, getting them to learn more about your business via other "About Us" pages, and converting many of them into new applicants you can engage for open roles.
2) Application completion rate
Sample KPI: "Generate X% more applications from all organic and paid recruitment posting avenues compared to last quarter."
This obviously goes hand-in-hand with the above recruitment KPI. Another way you can get more prospects who land on one of your listings to click "Submit" is to make their application experience a quick and seamless one. (Hint: Don't require them to log in just to apply for a position.)
3) Sourcing channel quality
Sample KPI: "Source X more candidates overall and Y more candidates via [specific sourcing channel that historically underperforms]."
Based on their recruiting experiences, your talent specialists (at least your veteran ones) certainly know which sourcing avenues lead to a high quantity and quality of candidates. Doubling down on proven channels and eliminating use of poor-performing ones is the key to achieving this KPI.
4) Nurture engagement rate
Sample KPI: "Boost the overall nurture email/text open rate by X% and the reply rate by Y% compared to the last quarter."
Whether you rely on email, SMS, or both candidate communication approaches, you can only bolster your engagement with prospects by routinely reviewing data tied to your outreach efforts — something an advanced ATS with built-in, easy-to-parse talent analytics can help you with.
5) Passive candidate quantity
Sample KPI: "Connect with X more passive candidates on job boards and career communities than you did last quarter."
Just as you want to ensure your sourcing efforts help augment your talent pool with the target number of applicants, you also need to focus on the quality of those passive prospects.
This can best be accomplished through lookbacks at past hiring cycles to see where top candidates (i.e., those who advance far into the recruiting process and are hired) come from source-wise.
6) Diversity sourcing and engagement
Sample KPI: "Ensure X% of the team's overall talent pool comprises of candidates from various diverse backgrounds each quarter."
Building a diverse workforce is (rightfully) an ongoing endeavor for today's enterprises.
Monitor your recruiters' sourcing efforts to make sure they add members from historically underrepresented groups. That means turning to channels that generate applicants and passive prospects of different genders, gender identities, races, ages, and backgrounds.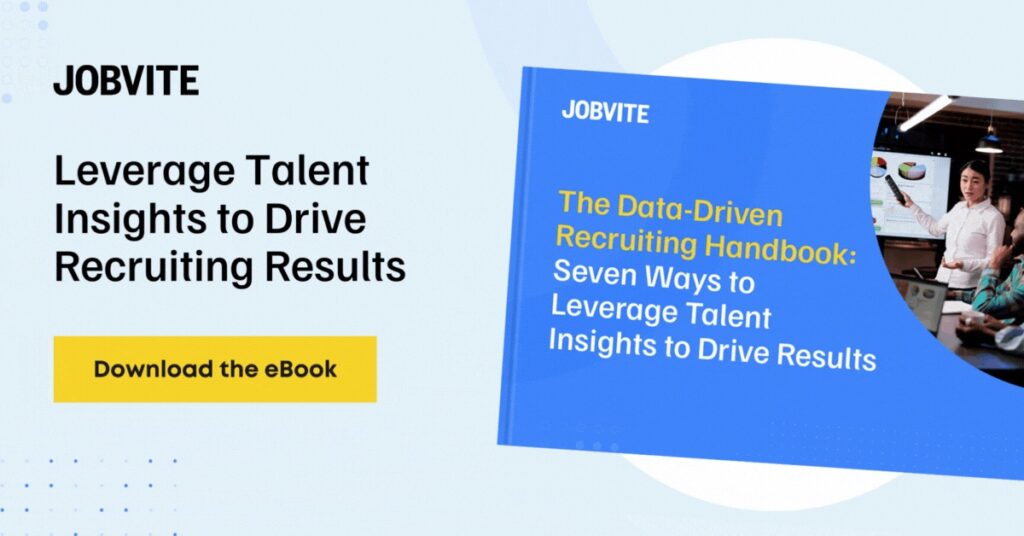 Middle-of-funnel recruiting KPIs
7) Screen-to-interview ratio
Sample KPI: "Advance X% of overall candidates and Y% of [specific business unit] candidates you screen into the interview stage."
There's no "right" percentage of shortlisted candidates your recruiters should present to hiring managers after phone or Zoom screens. However, speaking with each hiring manager to understand the average number of leads they prefer to evaluate post-screening process needs to be taken into consideration by your sourcers to ensure hiring managers have several strong options to assess.
8) Interview speed/efficiency
Sample KPI: "Reduce the number of days it takes to complete your average interview cycle by X days compared to the last quarter."
Speed remains the name of the game in TA today. Continually driving down the amount of time your team takes to finish interviewing processes with top talent of interest is essential to closing requisitions in a timely manner — and boosting hiring manager satisfaction.
9) Time to provide feedback
Sample KPI: "Secure candidate feedback and ratings from all interview panelists X% faster than you did during the last quarter."
Your talent team can only somewhat control "time to feedback." That's because some interviewers take their time to scrutinize candidate profiles, resumes, and related interview notes.
But, your recruiters can (and should) nudge them immediately after each interview to note they need HMs' comments and scorecards ASAP to keep the candidates in question interested — and advance agreed-upon prospects of interest quickly into the offer extension phase.
10) Candidate selection speed
Sample KPI: "Speed up how quickly the hiring team chooses candidates to extend offers to post-interview cycle by X% quarter-over-quarter."
Speaking of candidate selection, it essentially comes down to your hiring managers who own specific reqs as to which individuals they think merit offers. As with feedback, ensure your TA team reminds HMs you need their choices (first, second, and third) so they can plan offer letters accordingly.
11) Hiring manager satisfaction
Sample KPI: "Spend X more hours this quarter with hiring managers whose requisitions you're assigned to learn their distinct hiring needs."
As mentioned, making each hiring manager happy with your team's recruitment efforts is something that can go a long way in showing you're putting in full effort to fill their job openings in a speedy and efficient manner. One of the best ways to satisfy HMs' hiring needs? Have your recruiters speak with them at length about specific skills, experience levels, and other traits they prefer in new hires.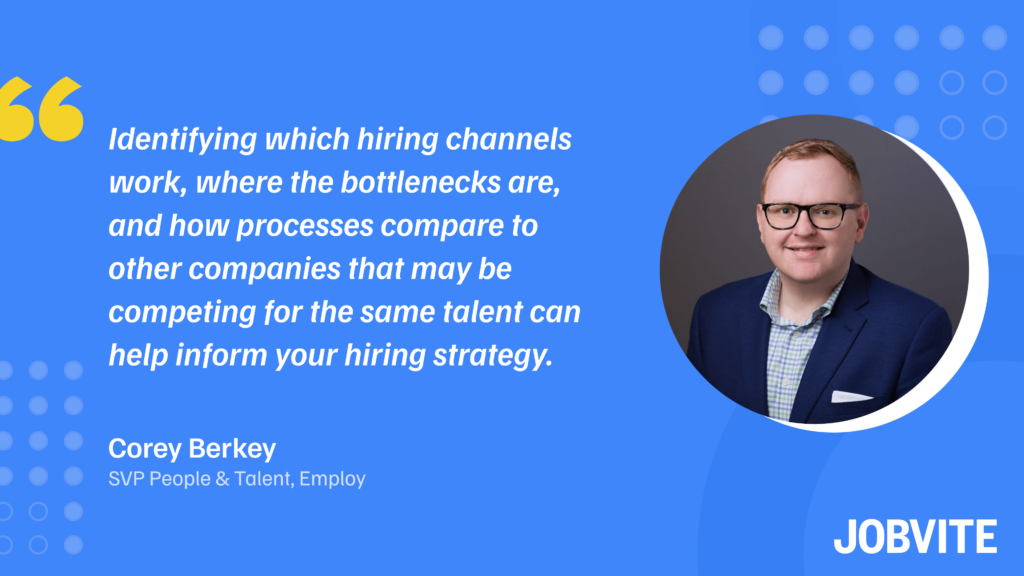 Bottom-of-funnel recruiting KPIs
12) Time to hire
Sample KPI: "Accelerate your average time to hire by X days and average time to fill by Y days compared to the previous quarter."
This one's a fairly obvious recruitment KPI your team should focus on improving. Regardless, you need to use your talent acquisition tech of choice to track the typical number of days it takes from the moment your team is assigned a new req to when they get a signed offer letter.
13) Cost per hire
Sample KPI: "Reduce the average amount spent on recruitment marketing by $X while generating at least the same number of applicants as last quarter."
Your executive team is always bottom-line focused. That means their attention is constantly centered on both profitability and revenue as well as business expenditures — including what your team spends to attract active and passive job seekers.
Keep a close eye on your TA budget, and ensure each recruiter (or your recruitment marketing manager, if you have one who owns all paid postings) knows what they have available to them each month and quarter — and not to go a dollar over.
14) Offer acceptance rate
Sample KPI: "Work with hiring managers to boost our overall offer-to-hire ratio by X% and for [specific business unit/role] by Y% compared to last quarter."
You can't force a candidate to agree to join your company. But, your talent team can liaise with hiring managers to collectively make compelling pitches to final-stage prospects. Only through this coordination — and regular iteration and optimization of their offer process — can recruiters and hiring managers continually get more high-quality candidates to sign on the (digital) dotted line.
15) Candidate Net Promoter Score (NPS)
Sample KPI: "Increase the average candidate NPS score by X points compared to last quarter through data-driven recruitment process adjustments."
Post-recruiting-cycle surveys sent to each candidate allows them to answer a handful of questions about their experience with your hiring team and rate your recruiting process at large. It's simple: The higher the score, the better. You can start with modest targets (e.g., a quarterly improvement of 2-3 points). If the cNPS remains static or falls further, you can increase that goal as needed.
Discover how today's top talent acquisition teams use the native analytics in our ATS to achieve their recruitment KPIs — and how your TA org can do the same. Get a demo today.