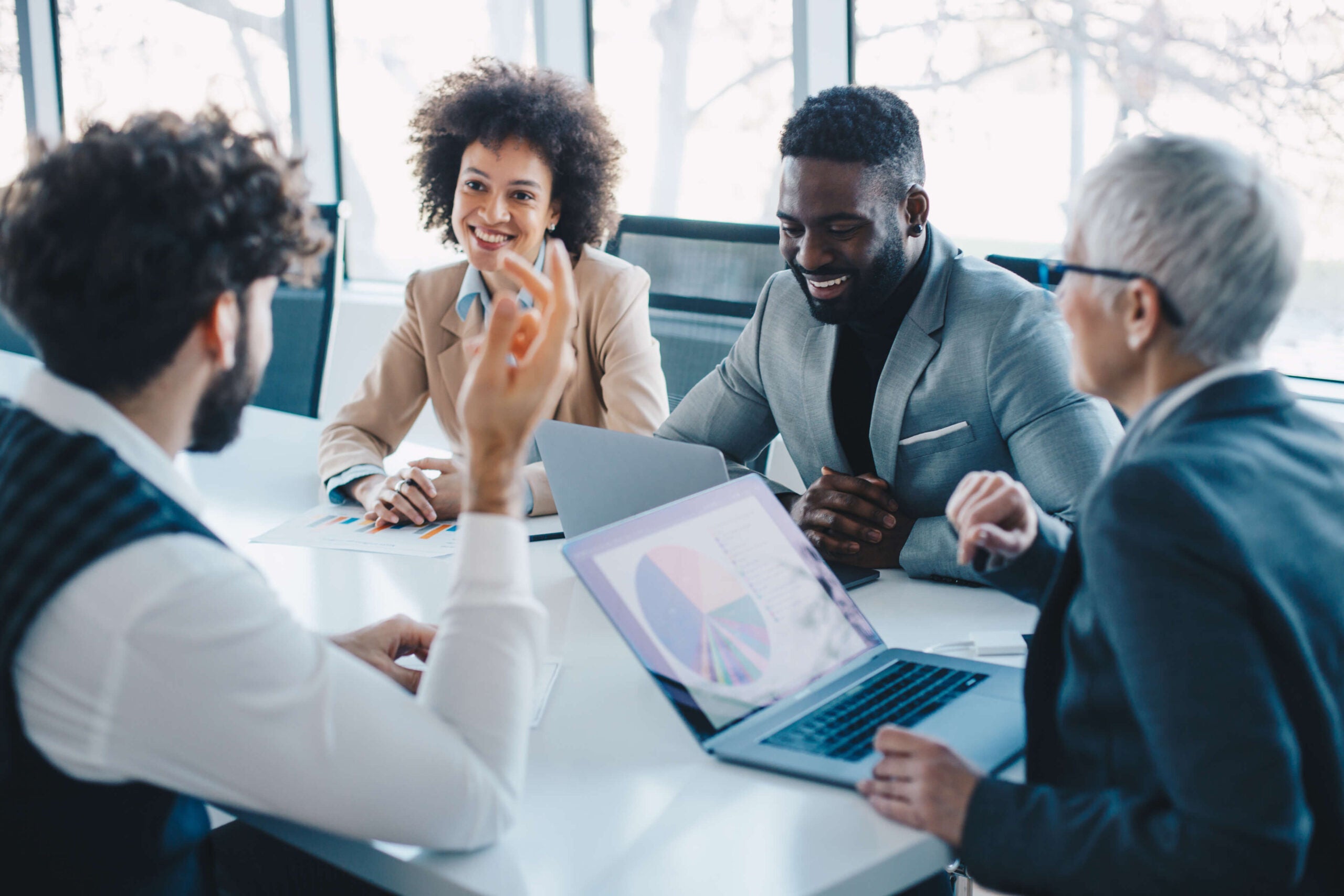 Reduce new hire failure rates. Build a strong employer brand. Drive down cost per hire. The sheer number of recruitment goals talent acquisition leaders can set for their recruiters today are many.
The issue many TA directors run into is knowing how to cover all their bases, so to speak, with setting key performance indicators (KPIs) tied to long-term organizational objectives for a given year.
Many enterprise talent leaders obviously factor in recent recruiting metrics and hiring performance data in their goal-setting for a calendar year. At the same time, their C-suites often have big ambitions for headcount and general business growth that must be factored in recruitment goals.
Thankfully for those running the TA functions for their companies, there's a popular blueprint they can use to decide on the objectives and key results (OKRs) they want their recruiting staff to achieve.
7 tips to set realistic (but ambitious) recruitment goals for your talent acquisition team
Your human resources team, departmental leaders, and people managers are focused on setting goals around increasing employee retention, decreasing their workforce turnover rate, and generally ensuring all staff members are satisfied in their roles and with the org at large.
While these business stakeholders conduct this important work, it's on you and your TA team to find new and scalable ways to attract top talent, fill critical job openings, bolster your talent pool, and — at the end of the day — help turn qualified job seekers into brand new employees.
If you need some advice on how to get going with recruitment goal-setting to accomplish this, look no further. Here are seven expert tips to help source and engage high-quality candidates and fill open positions across your org quickly and efficiently in 2024 (and the years ahead).
1) Map out a high-level TA strategy tied to business goals
Start at the top by creating a high-level strategy. Considering not only planned headcount growth and budget for 2024 but also the possible effects of the Great Resignation and internal mobility on hiring needs for your org, estimate the number of new hires your organization will need this year.
Using SMART (Specific, Measurable, Achievable, Relevant, and Time-Based) goal methodology, you should determine a realistic number of high-level goals your TA team can achieve.
With these goals in mind, you can lay out a series of recruiting programs and hiring events that will help you to achieve hiring goals throughout the year. Also, build out detailed program plans, lending more detail to closer deadlines.
2) Craft new and/or refine existing candidate personas
You can think of an ideal candidate persona (ICP) like a fictional character based on statistically common characteristics of the types of people you would like to attract, engage, and hire.
This can create a better candidate experience by increasing personalization, and it has the potential to either support or reshape company culture and support your 2024 goals.

3) Factor diversity recruiting and hiring needs and goals
Making progress with diversity, equity, and inclusion in the workplace is a top business objective for countless large-scale orgs today. Candidates increasingly want to work for employers who prioritize making ongoing progress with DEI (and will quickly exit job postings without a single DEI mention.)
So, account for DEI-centric targets laid out by your leadership team for the upcoming year, in terms of headcount growth across specific teams. Then, assess your diversity recruiting and hiring efforts from the last year to form recruitment goals around engaging and employing more diverse talent.
4) Reconsider your core, must-improve recruiting metrics
A new year is a great time to revisit the metrics you are measuring.
Begin by assessing candidate pool health. This will tell you how your team has handled the hiring process, as the health of your talent pool generally impacts other, down-the-funnel metrics (e.g., lead-to-interview ratio, the total number of candidate drop-offs, average offer acceptance rate).
Moreover, compare metrics like email open rate or time since last email engagement to those of best-in-class orgs to see how successful your team is engaging candidates via email or text message.
You should also take the time to nail down the KPIs most relevant to your immediate needs and assess their current state compared to their ideal state.
Work with all invested parties from recruiters and hiring managers to upper management to identify potential bottlenecks in your process as well as their potential solutions.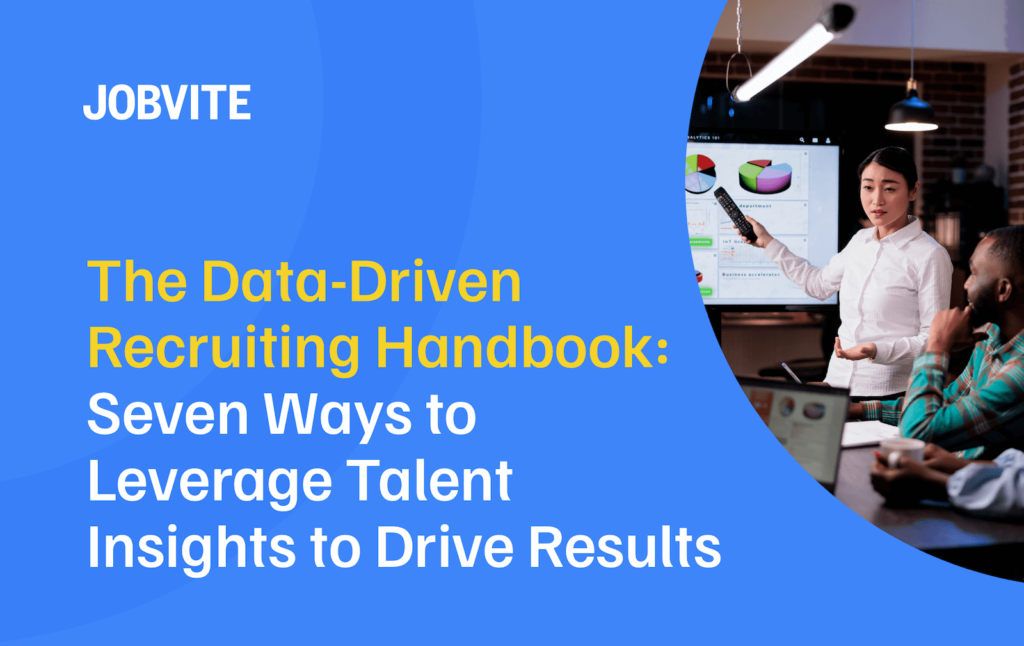 5) Assess the ROI from recruiting efforts tied to your TA budget
Measuring your recruitment spend and ROI from external messaging and ads geared toward your ICP(s) will allow you to easily discern where your money was well spent and where you can pull back.
Similarly, evaluate the efficacy of your TA tech stack.
In other words, balance the costs of the software your recruiters use daily and determine the benefits realized from said tech to determine the true value provided by those solutions.
For instance, if you find your applicant tracking system deterred speedy and efficient sourcing, nurturing, and interviewing, it may be time to "rip and replace" our ATS with a more advanced option.
6) Set recruitment goals around getting more referrals
Employee referrals can lead to higher-converting, higher-quality, longer-lasting employees.
With that in mind, be sure not to overlook this strategy in your 2024 planning. You can begin reassessing your current employee referral program by reestablishing goals and objectives.
For instance, ask yourself how many employee referrals you'll need from your workforce you think to bolster your proactive sourcing efforts and organic applicants received in the coming year.
7) Expand your (and your team's) recruiting-related expertise
You should assess your TA function from the top down to determine where your team is strong and where you might be able to turn it up a notch. Then, take the time as a team to evolve your skills.
Jobvite's EVOLVE TA Framework offers a tech-agnostic quick assessment that you and your team can take to identify those areas that help or hinder your recruitment process across the three pillars of TA: recruitment marketing, applicant management, recruiting operations, and other facets of TA.
Schedule a demo of Jobvite's Talent Acquisition Suite today to find out how our ATS can aid your efforts to achieve your recruiting and hiring goals in the coming years.