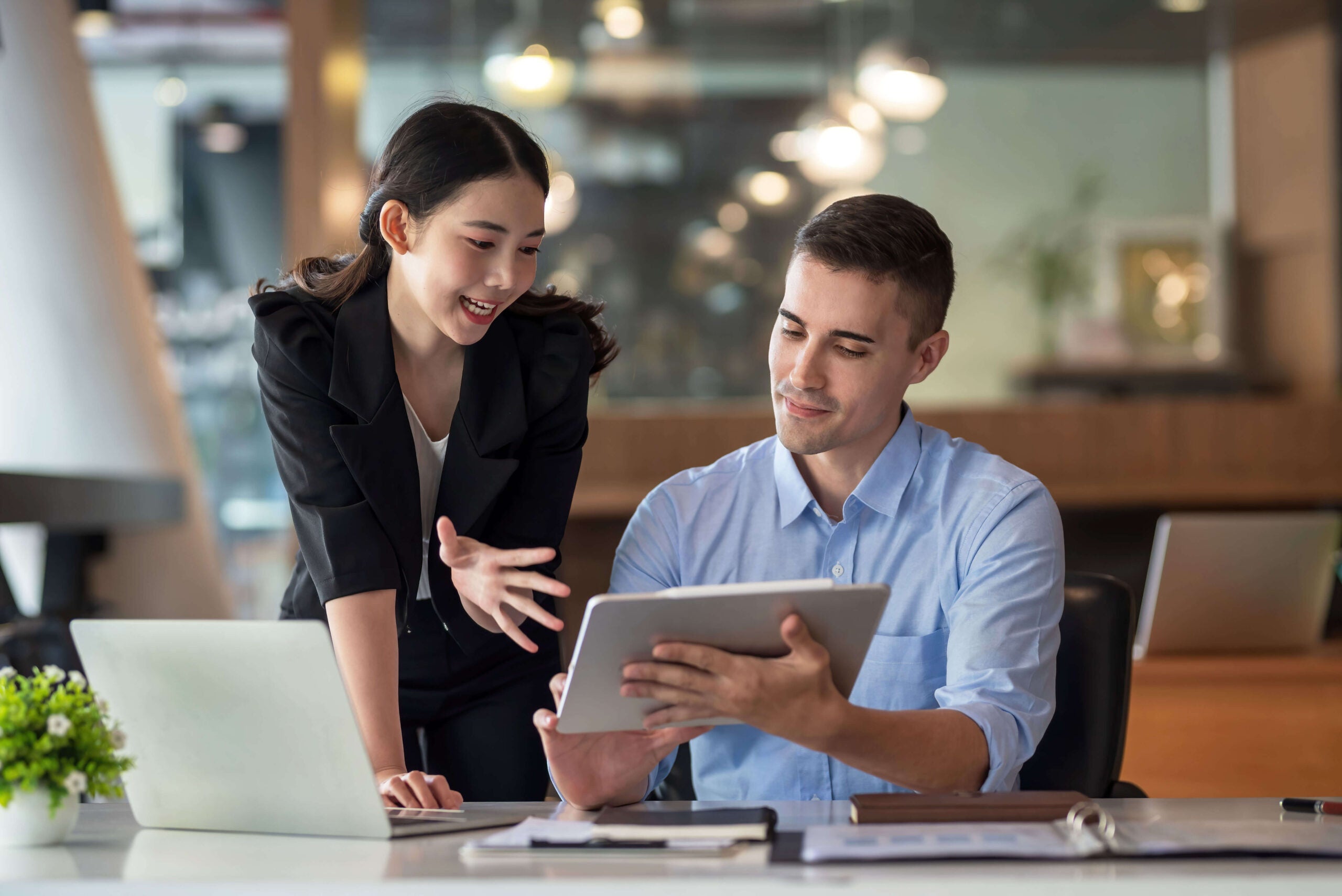 It's simple, really. Talent acquisition teams need intelligent, comprehensive talent acquisition technology. Specifically, a solution can handle the complexities of modern recruiting and hiring.
And it's the most forward-thinking large-scale companies that are moving away from disconnected, frustrating point solutions and adopting unified recruiting systems today. Ones that help them:
Streamline all of their talent acquisition processes: from their sourcing strategies to offer approvals
Engage qualified candidates across the funnel and, in turn, improve the candidate experience
Better identify, engage, and advance diverse candidates who are strong fits for their job openings
Connect with human capital management systems to get a more holistic view of their workforce
Integrate with essential recruiting tools (e.g., video interview platforms, DEI analytics solutions)
The problem? Knowing which exact kind of centralized talent acquisition technology to invest in.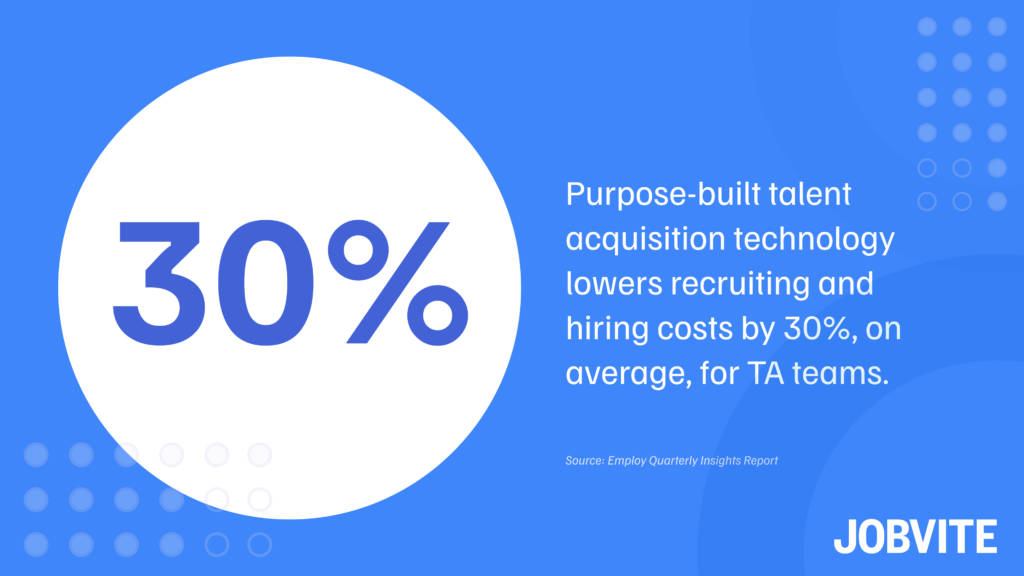 What is "centralized" talent acquisition technology?
Centralized talent acquisition technology is a unified set of integrated solutions. These platforms empower recruiting teams to better attract and convert candidates across the candidate lifecycle.
This type of recruiting technology brings all hiring stakeholders — the talent acquisition function, hiring managers, and executive leaders — together to improve communication and collaboration.
This enhanced coordination results in a world-class candidate, recruiter, and employee experience.
"By staying current on what job seekers want from employers and arming recruiters with integrated talent acquisition technology, your organization will have a much-needed advantage to engage, attract, and retain top talent," Employ CEO Pete Lamson recently wrote for SmartBrief.
The best centralized TA tech manages the complexity of talent acquisition and delivers improved hiring outcomes in challenging markets. When evaluating vendors, you should look for capabilities that aid with just about every element of your recruitment efforts, including:
Career sites
Job broadcasting
DEI solutions
Candidate relationship management
Intelligent messaging
Applicant tracking
Video screening
Internal mobility
Employee referrals
Analytics and reporting
What does this all mean? Put plainly, that you'll want to hit the applicant tracking system (ATS) marketplace to find a solution that empowers your TA team to work smarter and simplify core tasks.

How unified talent acquisition technology helps
Talent teams spend hours per week on tedious manual tasks that could easily be automated. Automation and AI are now pillars of a centralized talent acquisition solution and enable recruiters to save time and effort on tedious daily tasks. They can support these key areas of a recruiter's role:
Sourcing
Recruiters often spend hours per week trying to find the right candidate for each open requisition.
Sourcing with automation and AI can save your talent teams hours and give them an insight into which candidates would make an ideal fit for open roles in the organization.
Consider Jobvite's Intelligent Sourcing functionality. It assesses job seekers' skills, experience level, and certifications to find candidates already in your database who could be a good fit for open roles.
Interviewing
It's more important than ever that there's minimal wait time for job leads during the interviewing stage so they aren't swiped up by a competitor. (Something happening far too often today.)
Smart interview scheduling tools allow job seekers to self-schedule hiring manager and panel interviews based on hiring team availability. (An underrated element of a strong candidate experience.)
Communicating
Recruiters are the center of communication between candidates and your company. Candidate engagement has become vital, and the most strategic talent teams prioritize engaging and nurturing candidates throughout their talent journey.
Tools like texting and chatbots enable talent teams to reach candidates who are more mobile than ever, streamlining and making communication more effective.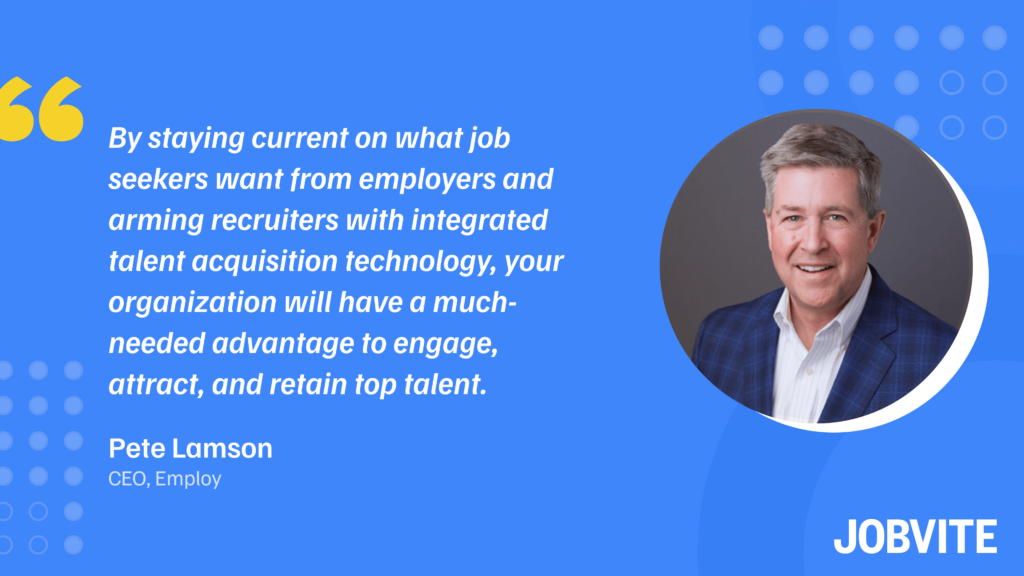 Hiring
Once a hiring team has decided on a candidate, it's up to the recruiter to communicate the offer and help facilitate negotiations, if necessary. During the hiring stage, orgs can lose strong candidates if the internal decision process takes too long.
Using a leading talent acquisition technology provider can shorten the feedback loop for hiring teams.
Candidates want transparency and highly responsive recruiters. Fail to be upfront and quick in your comms? You'll end up with prospective hires ghosting you and exiting your recruiting process.
It's critical that the offer stage is well-managed and moves quickly to ensure a smooth hire.
Reporting
Mature talent teams are using data-driven recruiting capabilities to round out their programs. Data collected on relevant recruiting metrics, overall TA performance can all be used to identify areas for improvement in the hiring process. (A task that's an ongoing endeavor for enterprises today.)
Onboarding your new talent acquisition technology
Adopting and implementing a new talent acquisition suite can present new challenges.
But, issues can be avoided with preparation and planning. Include these initiatives in your change management plan to drive user adoption and successfully launch a centralized TA platform.
Consider training:
Rather than expecting recruiting teams to adopt new software on their own, work with your ATS vendor to get assistance and proactively offer training options to encourage learning and exploration.
In the short term, training should focus on getting everyone to a standardized baseline of using the software. This includes teaching them how to securely login and how to navigate the platform.
Once introduced, ongoing user training will help talent teams optimize their use of the recruiting software. This includes giving them access to training materials so they can troubleshoot and understand best practices that streamline and speed up recruiting processes.
Need new talent acquisition tech? Book a Jobvite demo to learn about our unified TA suite.