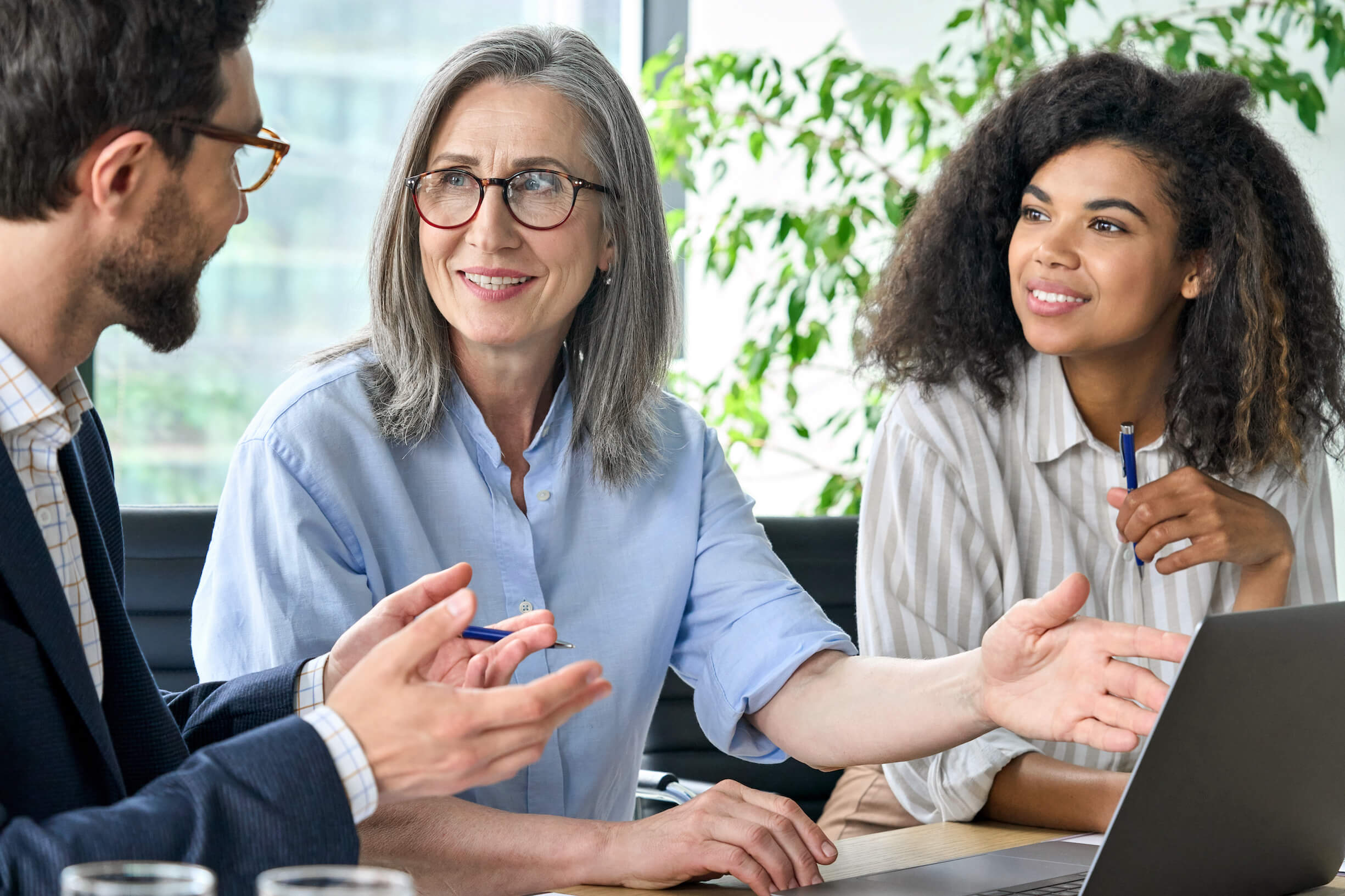 The job market remains highly competitive among employers. Job seekers are in the driver's seat, and looking for employers who prioritize fair compensation, DEI, and employee well-being.
Potential candidates also expect talent acquisition teams to provide a seamless recruiting experience.
In fact, 47% of job seekers indicated they want great communication, prompt feedback, and timely follow-ups during any recruiting cycle they partake in.
Meanwhile, one-third of these folks want a fast hiring process, per the 2022 Job Seeker Nation Report.
To source and nurture talent at scale — while maintaining a focus on candidate experience — the most strategic recruiting orgs use advanced applicant tracking systems with candidate relationship management (CRM) capabilities to best manage opportunities in their pipeline, track their status and progress in terms of funnel movement, and advance them from one TA stage to the next with ease.
Put another way? The top talent teams use best-in-class recruitment CRM software built-in workflow automations and dynamically updated, real-time candidate data to make data-driven decisions.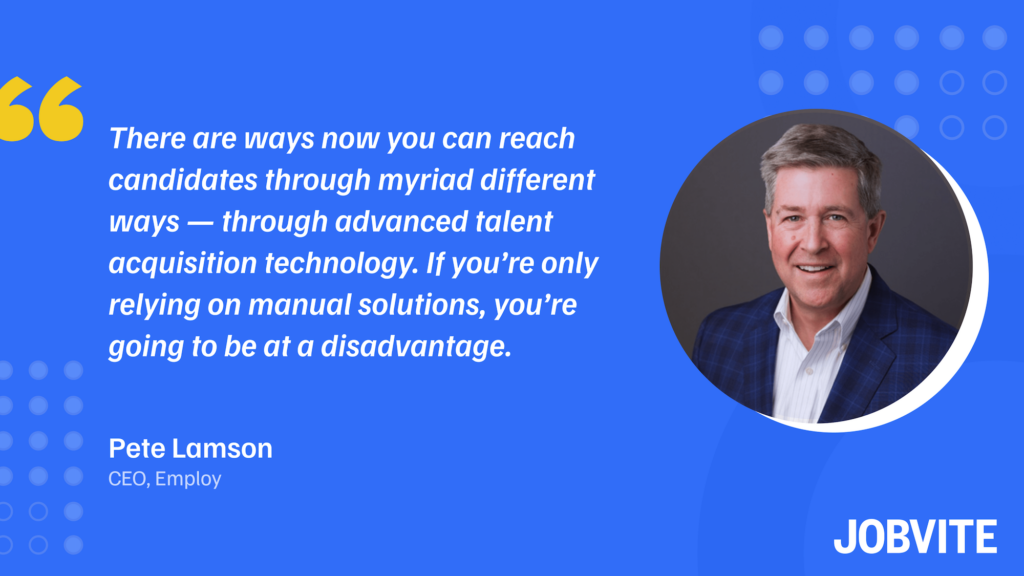 A closer look at recruitment CRM software
A recruitment CRM solution empowers recruiters to easily identify, evaluate, and reach out to their talent networks in a scalable, sustainable, and smart manner.
This kind of talent management database allows talent specialists such as yourself to meet candidates where they are, turn passive talent into new opps, and ensure you have the right leads in your talent pool to meet your org's hiring needs.
In short, recruiting CRM software helps automatically manage candidate communications, execute targeted nurture campaigns, and even broadcast your open roles to job boards.
By improving the efficiency of your sourcing approach and recruitment process at large using a CRM platform, you can maximize your hiring results while also reducing your hiring costs and manual effort.
"We are getting to a point where recruiting technology will take most of the administration work out of recruiting, leaving the recruiter to focus on relationship building," human resources leader Tim Sackett said at the 2022 SHRM Talent Conference & Expo.
One type of increasingly popular tech that can empower a more relationship-centric talent acquisition strategy and reduce the need for time- and labor-intensive manual work? The recruitment CRM.

5 ways to leverage a recruitment CRM
Some enterprise talent teams turn to their recruitment agency of choice to own and operate their recruitment CRM. (That is, have external recruiters find and engage prospects who match job descriptions and role-related needs, then share that candidate info with their in-house TA team.)
And that's fine — for some hiring needs.
However, first-rate recruiting orgs at large-scale companies have their own recruiting CRM that can sync with that of their outsourcing firm and enable their talent specialists to interact with, advance, and analyze qualified candidates quickly and efficiently.
Here are a handful of ways your talent acquisition team can make the most of a recruitment CRM.
1) Create custom invite lists for specialized recruiting events
With qualified candidates in short supply, organic and paid recruitment marketing have become a major priority for employers, as they can more effectively help them attract and convert top talent.
One specific marketing tactic for expanding your candidate pools is to participate in recruiting events.
Whether virtual or in person, a recruitment CRM can enable you to automatically invite particular candidates to upcoming events they might be interested in.
For instance, if your company has a virtual career fair coming up, during which you'll share info about what roles are currently available, your CRM can help you identify leads in your database who may be most interested in joining, based on their recent engagement with your brand (e.g., certain nurture emails opened, recent applicants), then auto-invited based on rules you set up in your system.
In other words? The best candidate relationship management software can match prospects to certain positions and nurture messaging based on details in their dedicated, dynamically updated profiles.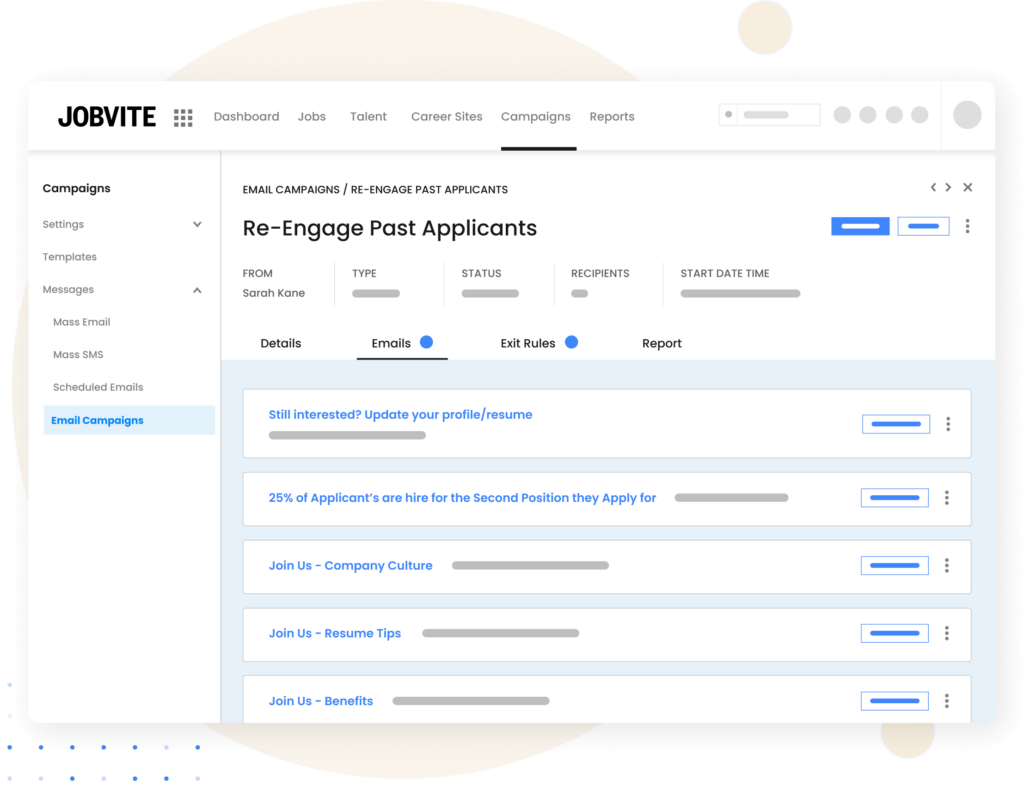 2) Broadcast postings across talent networks and job boards
Sourcing qualified candidates is a time-consuming (and often frustrating) part of the recruitment process. Reaching an entire talent network with the right job at the right time can seem impossible.
But, recruiting CRM tools are making this easier than ever.
The top candidate relationship management platforms help recruiters automatically broadcast an open job role across their career sites as well as specific job boards and career communities — both the most popular ones (LinkedIn, Indeed, Glassdoor) and niche, role-related ones.
Whenever an active job seeker fills out an application via one of these listings, your recruitment CRM will auto-update to either create a net-new profile for the individual in question or, if they're already in your system, refresh their existing profile to reflect this new info related to their job search.
From there, you can add them to your "Active Leads" list and label and engage them accordingly.
3) Engage candidates on the channels where they're most active
Speaking of candidate engagement, today's job seekers are busy. So, it's crucial for recruiters to meet these folks where they are. By using the channels that candidates prefer, you can easily engage candidates where they will be most responsive — whether that's email, text or social media.
Per the latest Job Seeker Nation Report, 76% of active job seekers are open to receiving email from talent specialists, while 70% are open to phone calls and 50% open to text messages.
The right recruitment CRM enables you to engage with candidates quickly as part of your outreach strategy to improve candidate response and conversion rates at each stage of the talent journey.
Consider Jobvite customer Exelon Corporation. The energy provider needed an ATS and CRM solution that empowered its recruiters to engage candidates at the right places and moments to ensure they routinely moved a sizable percentage of them into their recruiting funnel.
By using Jobvite's CRM and out-of-the-box nurture functionality, Exelon's TA specialists have been able to consistently bolster their candidate pool and engage prospects in a timely, personalized fashion.
"We have … a CRM that makes sourcing and communicating with prospects very simple, and the ability to track the results of our campaigns," former Exelon Employment Brand Manager Shavonne Thomas noted. "These are all things we wouldn't have been able to accomplish without Jobvite."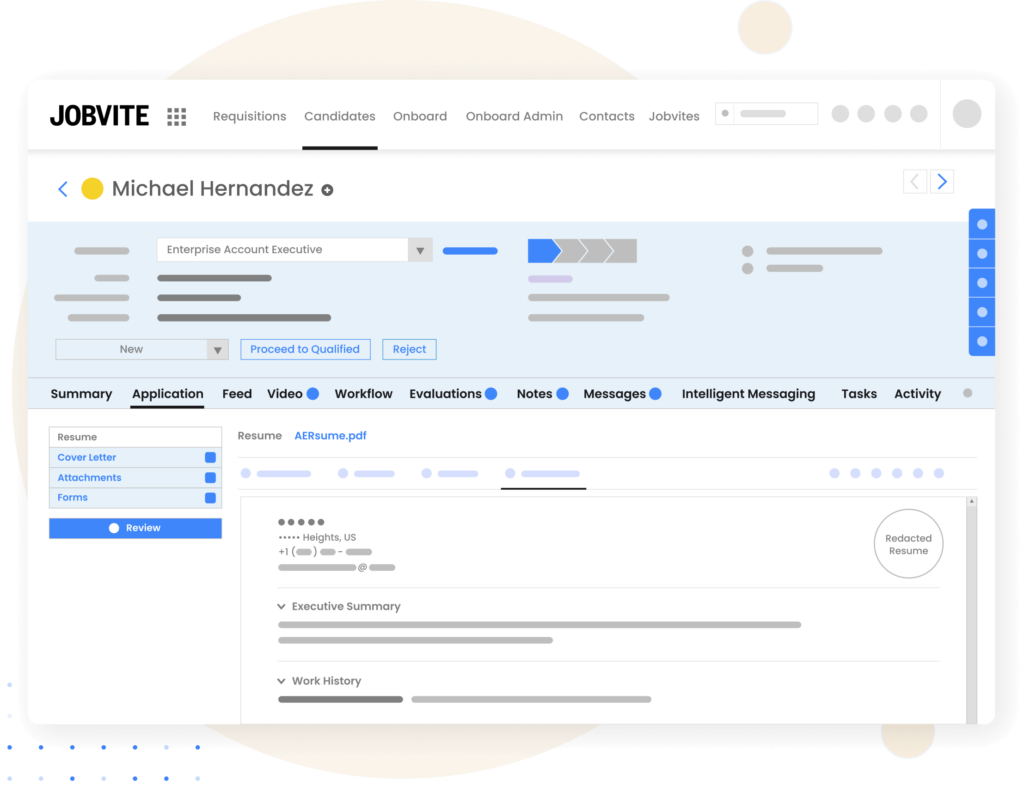 4) Send personalized messaging campaigns to passive talent
No recruiter wants to start from scratch every time they have to fill an open role. That's why it's important to keep talent networks engaged, especially between opportunities.
Keep quality candidates warm and nurtured in the pipeline by sending targeted messages through your recruitment CRM software. Leverage candidate profiles to send relevant updates or even future job openings that might be of interest.
These custom campaigns can keep leads informed and engaged, even when they're not actively looking.
5) Segment talent pools for efficient sourcing
As recruiting programs get more complex, and more roles open for hiring, segmenting talent pools becomes increasingly important. Some roles require specific skills or certifications. Others may need relevant experience or expertise, or some positions may need to be in specific geographic areas.
Each of these recruiting factors can be criteria for sorting and sourcing talent pools in your recruitment CRM to help you segment and target specific candidates, especially for hard-to-fill roles.
Learn all about Jobvite's advanced recruitment CRM software built right into our enterprise applicant tracking system. Schedule your one-on-one demo with our team of experts today.