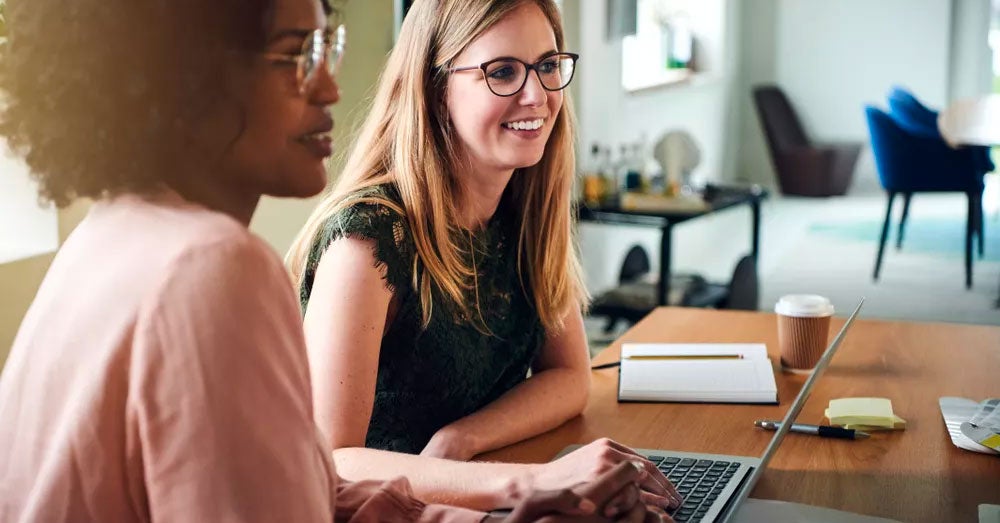 It's no secret why organizations, including and especially those in the Fortune 500, are prioritizing enhancements to diversity, equity, and inclusion in the workplace today. The benefits? They're many:
93% of organizations have "strong senior leadership support and sponsorship for related initiatives" tied to DEI, per Aon's 2022 Global Diversity, Equity and Inclusion Survey.
61% of employees said their companies have policies in place to ensure everyone receives equal opportunity for raises and promotions, according to a recent Pew Research survey, leading to higher satisfaction rates among workers at these businesses.
94% of employers noted they've made a concerted effort to improve diversity, equity, and inclusion in the workplace through dedicated DEI initiatives, a recent JUST Capital report found, which has aided their efforts to hire and advance those of different races, ethnicities, and other backgrounds.
Knowing these stats and saying you want to build a more diverse, equitable, and inclusive culture are one thing. Taking action to actually bolster the diversity makeup of your workforce, ensuring you create an equitable work environment for all, and make ongoing strides with your inclusion efforts is another.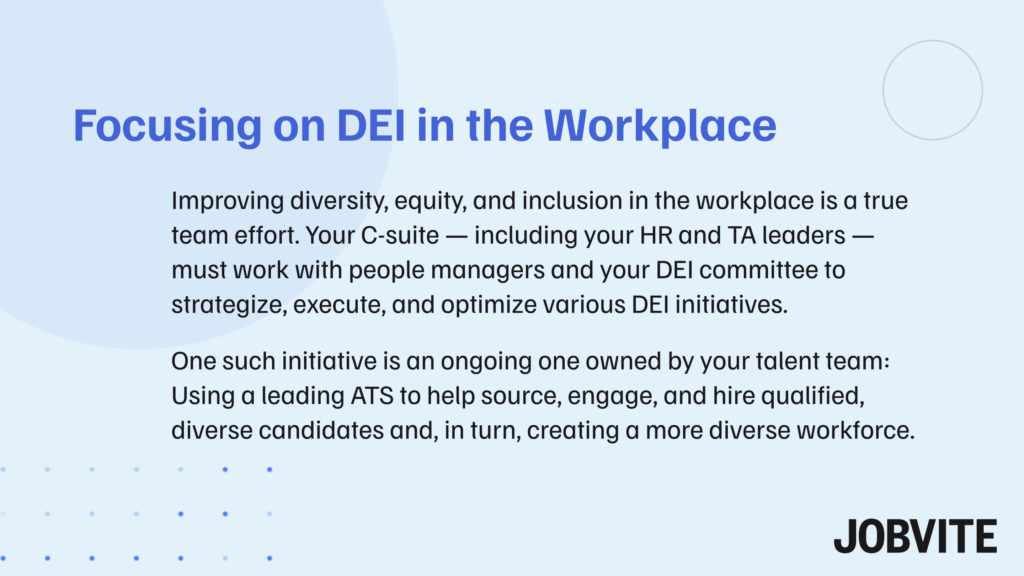 Understanding the "5 Ws" of diversity, equity, and inclusion in the workplace
While candidates are clearly focused on workplace diversity, a surprising number of companies (20%, according to Jobvite research) have yet to prioritize DEI efforts. The truth is, an effective approach to DEI requires a significant commitment — both time and money — so companies want to get it right.
There's a wealth of information available to help, but it can be difficult to cut through the clutter. That's why we've boiled down our guidance on diversity, equity, and inclusion in the workplace to five key questions — the answers of which can act as your North Star for your DEI efforts.
1) Who are the ideal candidates you typically target for roles?
Unnecessary filtering at the top of the applicant funnel can keep you from finding qualified candidates.
Rather than limiting your talent pool by requiring specific skills and experience that aren't really deal-breakers, focus on core competencies and other indicators of past success. Then, build programs to attract, engage, and hire underrepresented groups through strategic audience planning.
Your talent team, like many other enterprise recruiting orgs, likely has tried-and-true sourcing channels they yield a high quality and quantity of candidates you can engage for open roles. But, do you know how often these sources generate prospects from diverse backgrounds?
Evaluate your recruiting analytics (ideally, analytics offered in your applicant tracking system) tied to these sourcing avenues weekly to ensure you add plenty of diverse talent to your candidate pool.
2) Why should you focus on diversity, equity, and inclusion?
This one's easy to answer. Diversity of representation is shown to have a positive impact on a variety of areas, including innovation, employee satisfaction, and even the bottom line.
In fact, diversity and inclusion is a key metric for making the Fortune 500 list — a clear indicator that companies will remain committed to improving workplace diversity and inclusivity over the long term.
"Every company will have a unique strategy around diversity, equity and inclusion because that is the nature of DEI," Employ SVP Customer Success Jessica Green recently told StrategicCHRO360.
"Each company, team and person may be at a different stage of DEI maturity," Jessica added. "The first step to making the efforts genuine is to look inward and be honest about where you are so that the strategy is built accurately and represents a path to progress."

3) When is it important to prioritize diversity hiring programs?
This one has a simple answer too: Today and always. Realizing a more diverse, equitable, and inclusive workforce doesn't happen overnight. But, the key is to just get started with your initiatives.
While your counterparts in HR focus on gradually enhancing your work environment and company culture to ensure it's highly accommodating of individuals of different ethnic diversities, sexual orientations and identities, and others in historically marginalized groups, you and your TA team must focus on identifying job seekers of various backgrounds to engage for job openings.
"The investment in DEI goes far beyond cash," Employ SVP People & Talent Corey Berkey recently wrote for The Undercover Recruiter. "Employers can invest time in telling the organization's story, setting expectations, and aligning teams, which often yields the highest return on investment."
4) What can you do better to grow a diverse talent pipeline?
Today's labor market is incredibly tight, and candidates expect a culture that embraces diversity, equity, and inclusion. So, top talent teams are working hard to expand their talent networks and source a wide variety of candidates.
Some of their top tactics include interacting on social media, creating engagement campaigns, sponsoring learning sessions and other events, and building relationships with local orgs.
"t can be difficult to understand the current state of hiring and how to stay more agile to attract a wider diversity of qualified candidates," Employ CEO Pete Lamson recently wrote for SmartBrief.
"By staying current on what job seekers want from employers and arming recruiters with integrated talent acquisition technology, your organization will have a much-needed advantage to engage, attract and retain top talent," including diverse candidates, Pete added.
5) Where can you find the right tech to aid your DEI initiatives?
When it comes to improving diversity in the workplace, the opportunities can be overwhelming.
The good news is, adopting recruiting technology with automation and AI capabilities built right in (read; leading ATS software) can save your talent acquisition team time and energy with its outreach and engagement efforts and streamline nearly every part of the hiring process, including:
Proactively sourcing net-new candidates
Writing inclusive impact job descriptions
Conducting skills-matching exercises
Screening applicants and their resumes
Candidate experience and communications
Scheduling interviews with talent of interest
Transitioning new hires into onboarding
Identifying internal mobility candidates
Securing referrals from your employees
Of course, investing in a best-in-class ATS with these features and functionality is one thing.
To build a truly diverse workforce in which people of color and different backgrounds are hired and afforded equal opportunities and an inclusive environment is created for all workers, you need to align with other business stakeholders on your DEI strategies tied to your recruiting and hiring efforts.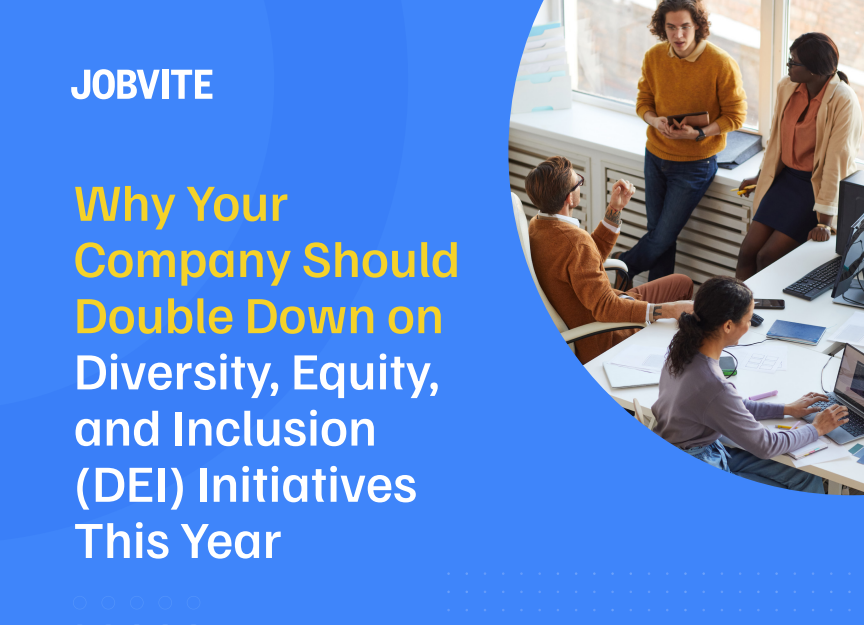 Bonus tips to help you enhance diversity, equity, and inclusion in the workplace
Even if you don't have the time or budget to make major changes to your DEI efforts, there are plenty of small steps you can take that will make a big impact. For example:
Start with free solutions, like the Job Description Grader. This easy-to-use tool analyzes job descriptions and creates customized reports to help you write more inclusive job listings that attract a wider variety of candidates.
Audit your current workforce to measure diversity among your existing employee base. Look at the company as a whole and at individual departments. Evaluate things like equity of job titles and levels, pay rate, and timing of promotions.
Update your career site and social channels with inclusive content — but only if it's truly representative of your organization. Efforts that don't feel authentic will be obvious to both employees and candidates, which can damage your employer brand.
Education is critical. Even without a big budget for recruitment marketing activities, you can educate managers on unconscious bias and the impact their biases can have on selection, development, and advancement decisions.
Networking with internal and external diversity groups is a great way to start improving the diversity of representation. Develop selection panels that include members who are knowledgeable about the diverse populations you want to attract and advance.
Looking for new TA tech to aid your DEI recruiting and hiring? Chat with the Jobvite team today to learn how our powerful ATS can help you engage and employ more diverse talent.