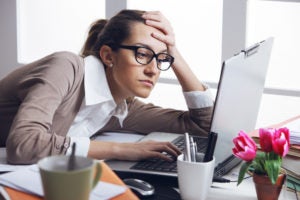 Is your recruiting process falling a little flat lately? Is the applicant process long, confusing, or resulting in lackluster hires? If the answer is yes to any of these questions, then it might be time to reevaluate your recruiting strategy.
When it comes to finding talent, hiring managers often stick to a specific routine to fill job vacancies. But, with 31% of new employees quitting their jobs within the first six months, these steps may need some fine tuning.
Sure, employees may leave for a variety of reasons, and recruiting isn't an exact science, but there are ways HR professionals improve their levels of hiring success. After all, employee turnover doesn't benefit either party—and may harm your company's credibility and brand in the process.
We spoke to HR experts who told us how they evaluate their recruiting process, and what key factors they look for when trying to recharge their recruiting efforts.
Gather Job Applicant Feedback
The first step to building an effective recruiting process may be as simple as putting an ear to the ground, says Jen Teague, a staffing and onboarding coach to small and growing businesses.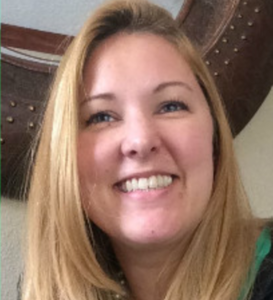 "Talk to new hires. Find out what part was the most difficult and what part was the easiest about the process. Looking at the process as a whole and find the steps that can be eliminated. For example, if your process still requires 10-key assessments, it may be out of date and need to be revised."
At DuprayMedia, the company went as far as hiring three professional actors to to gain insight into their recruiting process. What they found served as a wake-up call, says Pierre Tremblay, director of human resources.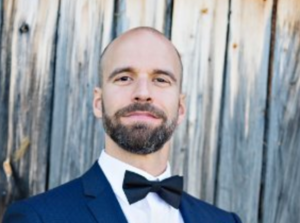 "We had them write a report on what they liked and what they didn't. We have them a small two-page primer to successfully get past our phone screening and first interview. The results? We were too slow in responding to applications. We didn't give enough feedback about why the person didn't get the job. We asked questions that weren't stimulating. We didn't pay attention to the answers. We didn't turn off our phones during interviews. It was quite revealing."
Rewrite Your Job Descriptions
One of the top reasons people leave a company is because the work wasn't what they expected it to be. While sometimes this can be an onboarding or training issue, it often begins with the job description, says JJ DiGeronimo, president of Tech Savvy Women.
"Assess the job description for many things that could deter diverse talent from applying such as length, requirements and word choice. Evaluate distribution models of job description and past outcomes per channel."
To find out how past hires have performed, recruiters should reach out to clients to gauge the effectiveness of their past recruiting efforts, adds Taylor Dumouchel, a marketing specialist and former recruiter at Peak Sales Recruiting.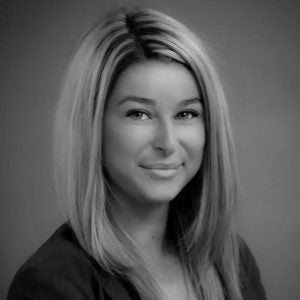 "We call past clients and have a discussion on the performance of the hired candidate looking at specific KPIs, quotas, and revenue acquired. If the candidate is not meeting or exceeding quota, we have a discussion reasons why that person may not be performing up to expectations, and use those insights to further improve our recruitment process."
Several HR experts suggest using a net promoter surveys, which can provide additional context on how well the recruitment process is working.
Use Quality, Speed and Cost Metrics
There are three core pillars hiring managers can use to evaluate the recruiting process: quality, speed and cost, says Bryce Murray, managing director at Talent Acquisition Group.
While the weight of each of these will differ by company, using qualitative measures can give comprehensive insight into any recruiting process regardless of complexity, volume or scale, Murray adds.
"Th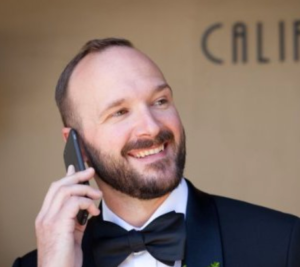 e typical consideration for quality in recruiting is quality of hire, i.e. how many new hires remain in the organization after 90 days. The top line metric is the ratio of the number of candidates presented compared to the number of candidates hired. If you need to triage where your recruiting process isn't working as well  you can look at the following:
# of candidates presented vs. # of candidates interviewed

# of candidates interviewed vs. # candidates offered

# candidates offered vs. # of candidates hired
After reviewing this quality metric, Murray suggests comparing the numbers to see how long it takes to actually fill a position by looking at the number of days from when the position is approved to when an offer is accepted, as well as how much it cost the company to do so.
"The fundamental consideration when evaluating the cost of the recruiting process is cost per hire. The devil is in the details. Hiring managers should ask the following questions:
What costs are included in the recruiting process?

Is the cost per hire different if the end result is an internal vs. external hire?

Should cost per hire be calculated at an organization, function, department or worker type level?
Murray adds recruiters should also break down how much it costs to source, interview and close on a new hire. 
Evaluating Your Recruiting Efforts is Worth It
Great employees are the lifeblood of any company, so attracting and retaining talent should always be a top priority. Taking the time to understand your entire recruiting process allows you to make more effective, successful hires, so your company can get the most out of your recruiting ROI.