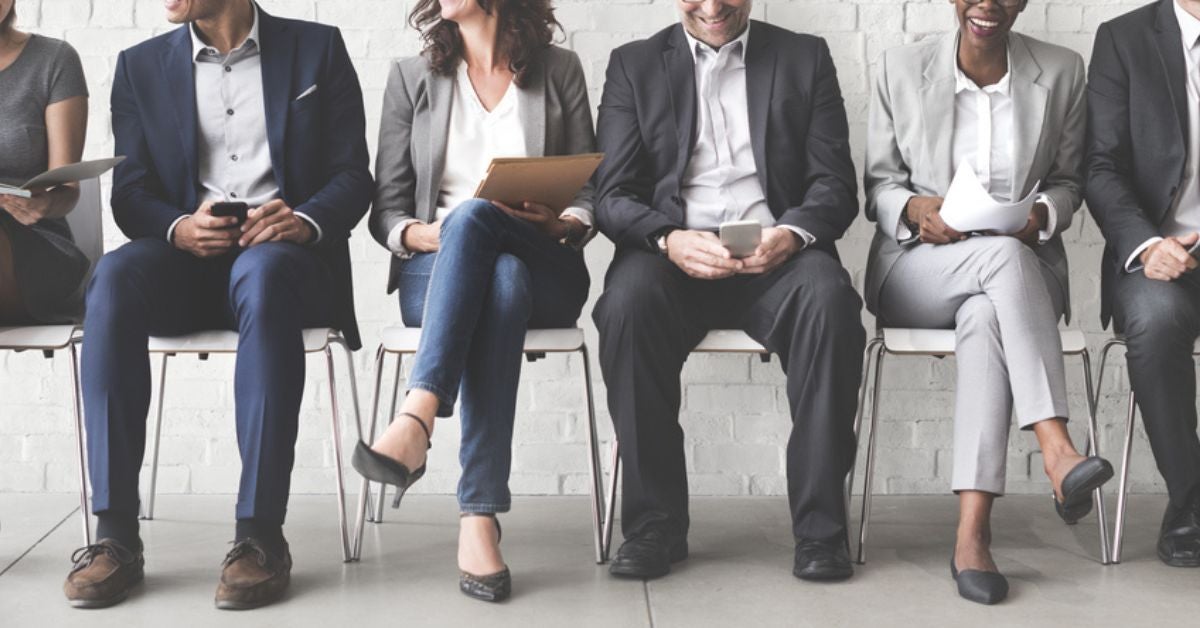 Many people think that the terms recruitment and talent acquisition are synonymous. However, business leaders with a big-picture outlook on their organizations' growth — both in terms of headcount and revenue — know there's a crucial difference between the two.
Recruitment and talent acquisition are comparable in that the former is an essential part of the latter. That said, modern TA strategies entail so much more than posting ads on job boards and social media and identifying top candidates with the "right" skill sets to fill open positions.
Put another way?
A well-crafted recruiting process enables you to source and hire highly qualified candidates for roles "right in front of" your talent acquisition specialists. (That is, the highest-priority job requisitions they've been assigned are always the focal point of their recruitment efforts.)
But, it's your talent acquisition process that entails many other essential tasks and activities that ultimately impact your ability to scale your workforce in the long run and make increasingly smarter (and faster) hiring decisions that positively impact both your company culture and bottom line.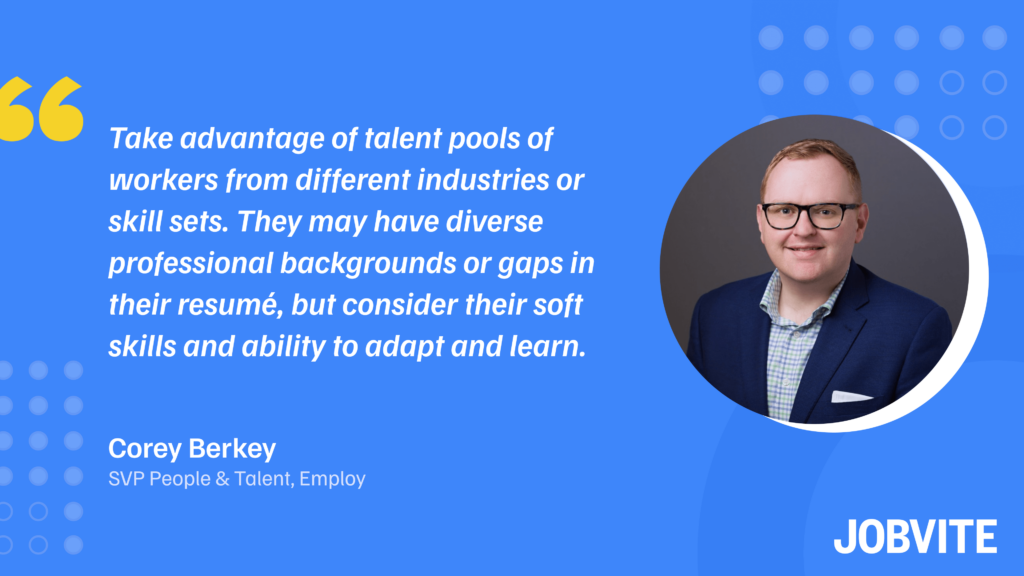 Talent acquisition vs. recruitment: A breakdown
TL;DR: Recruitment is simply the act of filling near-term vacancies across one's org. Talent acquisition is the ongoing effort to find specialists, leaders, and executives for your company.
Recruitment is a critical component of talent acquisition. But, the latter approach focuses more on long-term workforce planning (i.e., hiring-related discussions and preparations owned by your C-suite, with TA and HR department contributions) and working with hiring managers to find the most suitable candidates for open positions that require a very specific skill set and mind set.
Whether you're a retail chain in need of part-time staffers, a tech conglomerate with difficult-to-fill roles, or a manufacturing firm looking for seasonal help, you must balance the need to add headcount ASAP for highly important and/or a high volume of roles with "playing the long game."
That is, have a clear, agile workforce plan to help you hire people who can collectively move the needle for your business scale in the years ahead — not just the coming weeks and months.
The commonality between recruitment and talent acquisition relates to the technology utilized.
"Organizations of all sizes are struggling with recruiting and hiring challenges amid the tightest labor market in decades," Employ CEO Pete Lamson recently shared with HrTech Cube.
"They're trying to adapt to the rapidly changing circumstances with highly deliberate plans for growth. And since we all know that executing an effective TA strategy is complex, every organization must be armed with a solution that addresses its needs and complexity to deliver powerful results."
That's where advanced ATS software with candidate relationship management capabilities comes in.

Building your talent acquisition strategy
It's not, "Do we need a recruitment approach or talent acquisition strategy?" Instead, it's, "How can we balance short-term recruiting needs with our long-term talent acquisition approach?"
Your TA specialists are well-versed in scouring career communities to pinpoint premier prospects and posting ads and listings on LinkedIn, Indeed, Glassdoor, and similar job-centric channels.
What you need to do as an org, though, is understand how you can empower your recruiters with the right tools and processes to balance reqs currently on their plate with upcoming hiring needs.
In terms of processes, your ops manager needs to offer guidance to each recruiter on your team to help them gradually refine their TA process. Specifically, they need to host regular one-on-ones in which they present data that denotes strengths and areas for improvement and, in turn, offer suggested alterations to their sourcing, nurturing, and interviewing efforts (e.g., conduct certain interviews more quickly, reply to candidate emails in a more timely manner to avoid "drop-outs").
As for technology, you not only need to give your recruiting staff the aforementioned ATS, but also ensure whichever applicant tracking system you onboard can seamlessly connect with all other tools in your TA tech stack. Human resources' HCM and HRIS systems, assessment platforms, job posting aggregators, DEI analytics solutions: Whatever tools your talent specialists work with most often — and need to streamline daily operations — must sync directly with your ATS.
Only then can you realize a highly repeatable, highly effective talent acquisition strategy.
"Similar to marketing, HR software is an area of growth," Pete wrote for Channel Futures. "And there are many workflows within HR that can be transformed through digitization: from recruiting and hiring to onboarding and training."
Invest in the right applicant tracking system, and you'll see your desired level of growth — and be able to develop a well-oiled talent acquisition machine that can help you scale intelligently.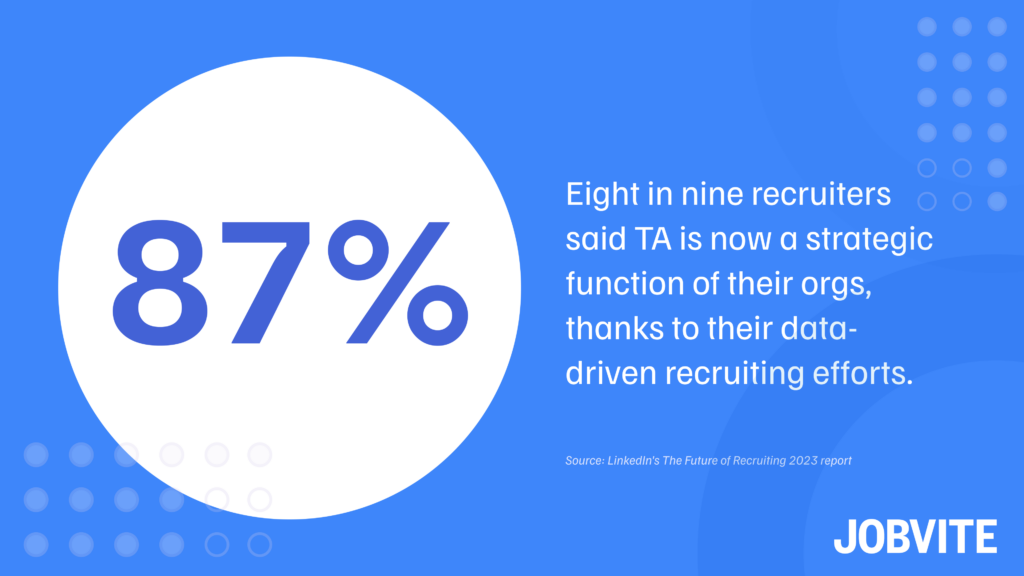 Understanding talent acquisition is a team effort
As we've noted, attracting the best and brightest employees to your company isn't a one-time-only event. It is a continuous process of networking and building relationships with top candidates.
While recruitment remains an important activity to fill immediate vacancies, talent acquisition is an ongoing (ceaseless, really) endeavor to make your hiring more efficient and more productive.
As with other business units across your org — marketing, sales, customer support, product, etc. — planning your talent acquisition strategy doesn't solely fall on your TA leadership. Rather, your CEO, CRO, CTO, departmental leaders, and people managers are play a pivotal role in it.
Consider your human resources team. Your HR specialists need to constantly enhance your employer branding through modifications to both your owned and earned media channels.
The more appealing they make your career and "About us" pages and social presence and more they get your existing employees to evangelize your company to their networks, the easier it is to attract high-quality candidates consistently and turn those individuals into active, engaged opportunities.
And while they conduct this important work, you and your talent team can focus on improving your:
Talent engagement: For instance, test new nurture approaches based on data tied to past campaigns that shows what messaging, cadence, and schedule converts the most candidates.
Recruitment marketing: Evaluate which specific mediums and channels delivered the highest ROI in terms of job posting clicks and applications submitted, then double down on those avenues.
Candidate experience efforts: Look at recent ratings of your hiring process from previously engaged prospects and use their feedback to make concerted changes to your TA approach.
Simply put, with these combined TA efforts, potential candidates — contract, part-time, full-time, and other — will view your company as a great place to work and want to apply.
In turn, your org will thrive, thanks to a well-coordinated, data-driven talent acquisition strategy that regularly leads to the sourcing and hiring of highly qualified professionals.

Next steps for your company's TA strategy
Need some assistance with getting your talent strategy up and running (or optimizing your existing TA approach). There just so happens to be a quick assessment that can help you out.
Jobvite's EVOLVE TA Framework assesses your org's maturity in several distinct process areas across the three pillars of TA: recruitment marketing, applicant management, and operations.
The results from the assessment can help you optimize not just the process areas of your TA efforts, but also the connection points between process areas to see real business results.
Based on your current maturity (as defined in the results), you'll get a custom-tailored action plan that can help you determine the right people, processes, and tech you need to strengthen your recruiting and hiring efforts and build a more predictable, scalable, and sustainable TA strategy.
(Best of all, it only takes 10 minutes to complete.)
Talent acquisition takes more time upfront. But, in the end, building a high-converting TA strategy that leads to consistently smart hires will help you build the best possible team for your company.
And when you supply your recruiters with best-in-class tech, they can feel confident in not only checking off that most recent requisition, but also planning for the months and quarters ahead.
"For those [talent acquisition teams] not using purpose-built technology, now could be the time, or risk losing out on top-tier candidates," Employ SVP People & Talent Corey Berkey wrote for Forbes.
If you need a new, more advanced applicant tracking system for your talent acquisition team, look no further. Learn why thousands of enterprises use Jobvite as their ATS of choice.