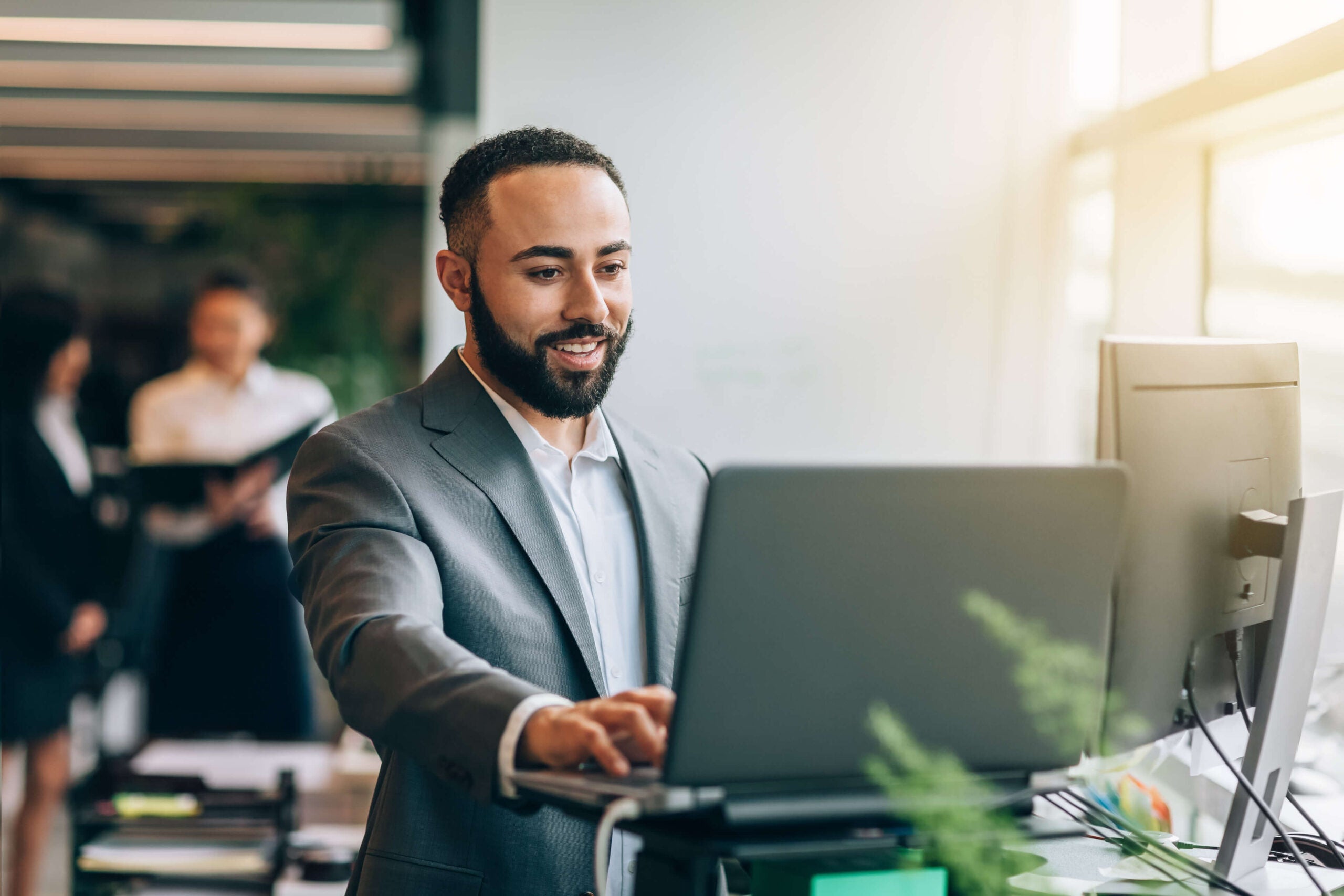 One of the most vital recruiting metrics you must track and improve is the time to hire metric. (Not to be confused with the average time to fill.) It's a data point that, when continually addressed (read: sped up), can lead to greater conversions of qualified candidates — and happier hiring managers.
Improving time to hire is always top of mind with execs, hiring managers, and talent acquisition leaders alike. But, it falls on the latter two hiring stakeholders to consistently seek new ways to streamline and optimize their search for top talent to fill job openings across your org.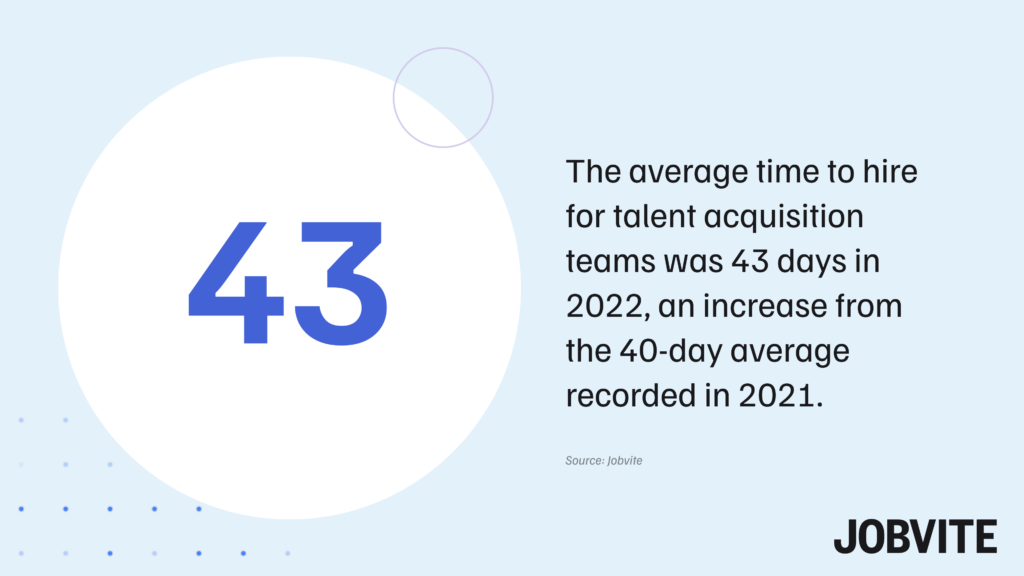 Lowering your average time to hire through collaboration with all hiring stakeholders
Collaboration is a crucial component of success for every enterprise org today. One distinct area in which collaboration isn't often optimized, though, is with talent acquisition.
More to the point, your TA team must liaise closely with hiring managers and interview panelists to steadily drive down the average number of days it takes to initially engage a candidate entering your funnel and getting said candidate to to accept the job offer.
Whether your C-suite's preferred time to hire is 10, 20, or 30 days, you need to work closely with one another to steadily decrease the amount of time prospects spend in the recruitment life cycle before signing on the dotted line. (Well, technically an e-sign doc.)
"The hiring manager … initiates the hiring process, and a recruiter plays the role of the project manager by setting up the team, coordinating KPIs, and keeping everyone on track to achieve the end goal," Belkins and Folderly Head of Recruitment Iryna Gazhala wrote for Recruiting Daily.
"Mutual support and trust make communication effective and a successful hiring process."
Measuring time to hire after each interview process falls on your talent team. But, collaboration with hiring managers is a necessity amid the actual recruiting process. Some ways to work effectively with them include:
Understanding your specific hiring needs and preferences
Knowing the exact type of person a hiring manager wants to fill an open role on their team (i.e., day-to-day duties they'll handle, long-term projects they'll own and execute own, personnel they'll oversee) makes it easy for talent specialists to source and engage the ideal candidate personas.
Once these folks are contacted regarding an available position, recruiters can move swiftly to screen them and advance optimal candidates to the first official interview with the hiring manager to go over the jobs specs and desired impact they want their new hire to have on the team and org.
Developing a concrete evaluation criterion for potential candidates
Speed is the name of the game with your pipeline management and recruitment process. But, you can't effectively and expeditiously advance strong-fit candidates without knowing how to rate them.
Many leading enterprises use a uniform rubric or scorecard every time they interview a candidate to ensure everyone involved in the hiring decision-making process knows to evaluate those leads on the same exact criteria listed in the requisition and job listing.
Communicating and providing regular updates on candidate progress
Set reminders in your ATS to notify hiring managers when it's time to provide feedback on interviewed candidates and ensure they submit their scores in a timely manner. (Within a day or two, ideally).
Moreover, premier ATS software also provides hiring teams with a single source of truth to communicate regarding the entire recruiting process. (Literally from start to finish). That means they can tackle tasks as needed and work in tandem to work faster.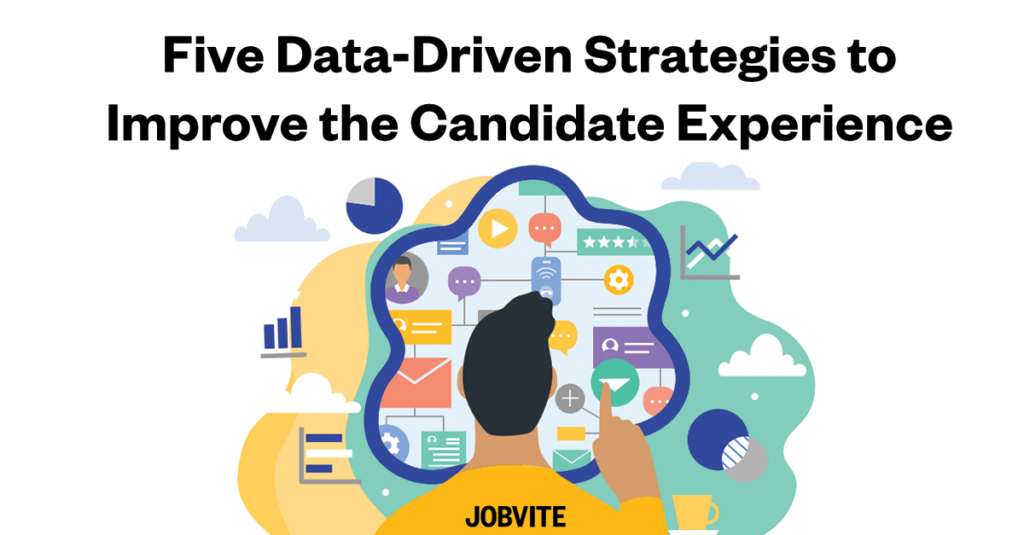 Strategies to drive down your average time to hire with the right people, processes, and technology
Collaboration is key. But, it's just step one of the process to speed up your hiring process. The following tactics and techniques can help you capably measure the time it takes to convert high-quality candidates and take the necessary action to remove bottlenecks to hire faster.
Leverage advanced applicant tracking software
A leading ATS solution with candidate relationship management functionality and engagement capabilities built in can significantly improve the efficiency of the recruitment process.
Moreover, they can view prospects' most recent activity (e.g., nurture message opened/read, interview self-scheduled) and automate routine tasks such as resume screening and interview scheduling.
By streamlining these processes, the time spent on back-office administrative tasks can be reduced. And the focus can be shifted to candidate interaction and assessment.
Optimize job descriptions for clarity and specificity
Want the "perfect" candidates to apply for open roles (and at a high rate) so you don't have to spend as much time proactively sourcing to fill positions?
Ensure the job specs and other brand messaging in job descriptions is crystal clear and notes exactly what the position is and what's expected of hires.
In other words, avoid using jargon or ambiguous or exclusive language that might deter potential applicants. Offer a brief, accurate explanation of a role to deter poor-fit candidates from applying and get those with actual interest in — and the requisite skills to take on — the position in question.
Audit your screening and overall interview process
Screening can be time-consuming. That said, assessing how long it typically takes to chat with however many prospects you deem qualified for a role can help speed things up.
Consider using pre-employment assessments and structured interviews to quickly assess relevant skills, qualifications, and abilities and determine if they're a match for an opening.
Train all your hiring managers and go-to interview panelists on standardized interview techniques, including how to evaluate candidates objectively (i.e. in an unbiased manner).
Having (and always abiding by) a structured interviewing approach help improve time to hire. Equally as important, though, it also ensures a better candidate experience, since prospective hires don't have their time wasted by your hiring team and feel their being properly considered for the role.
Find out how you and your talent acquisition team can decrease your average time to hire — and increase your quality of hire — with our Evolve Talent Acquisition Suite.